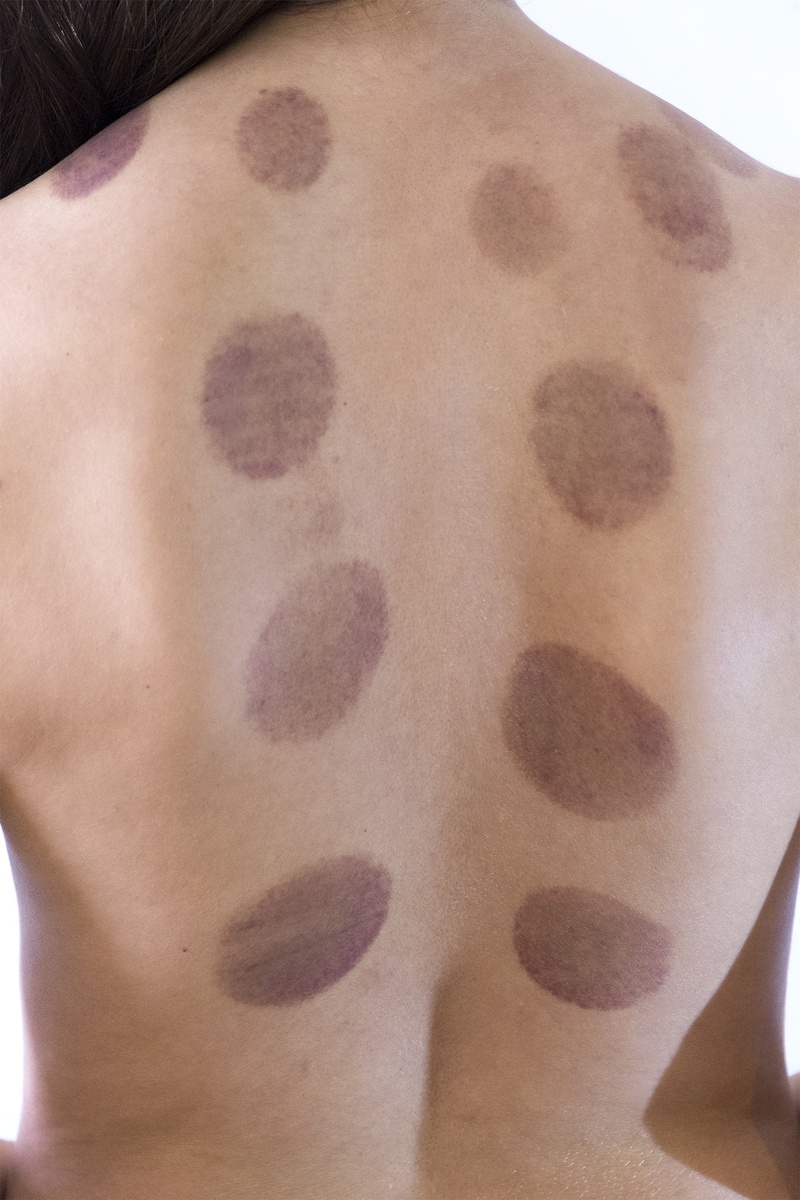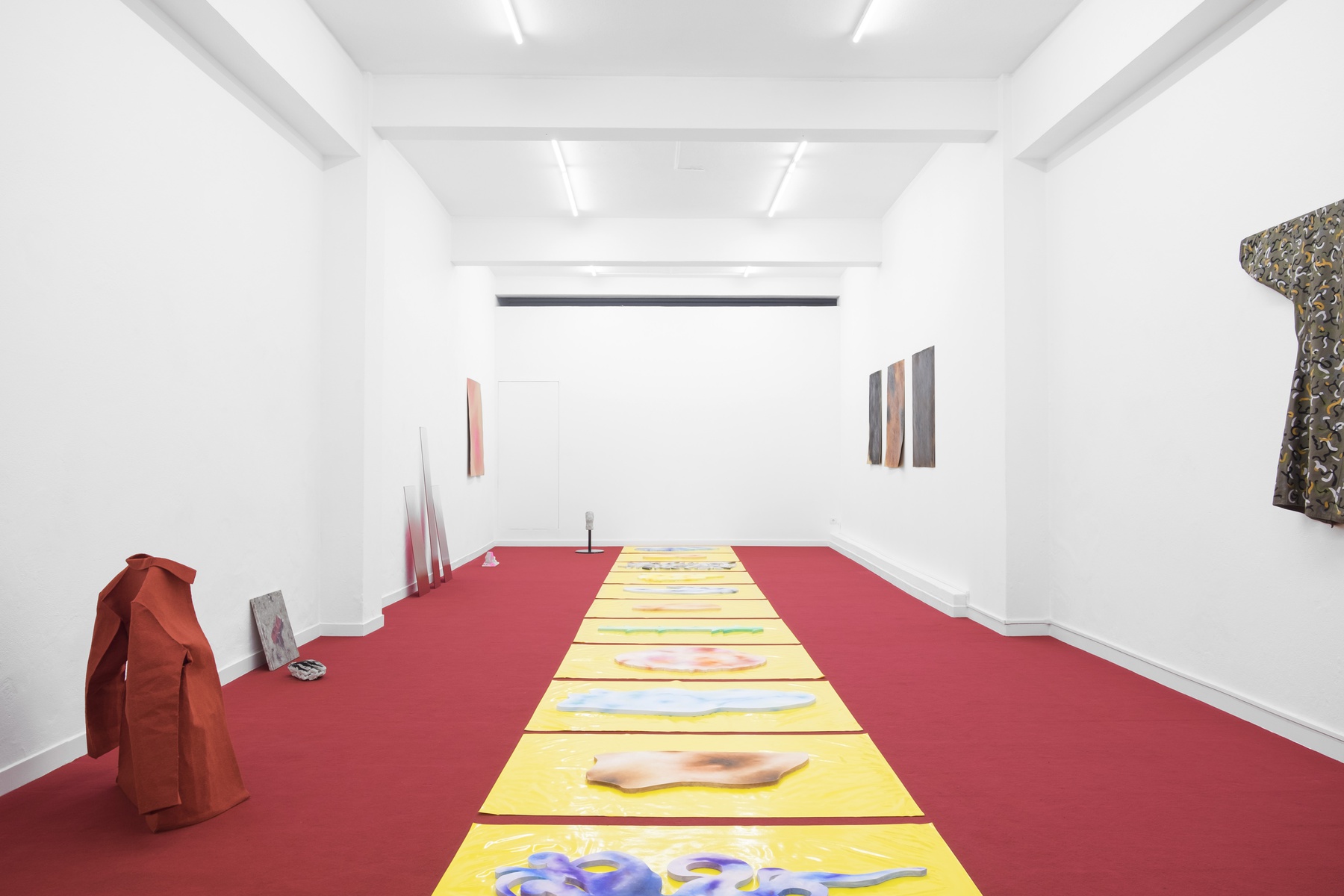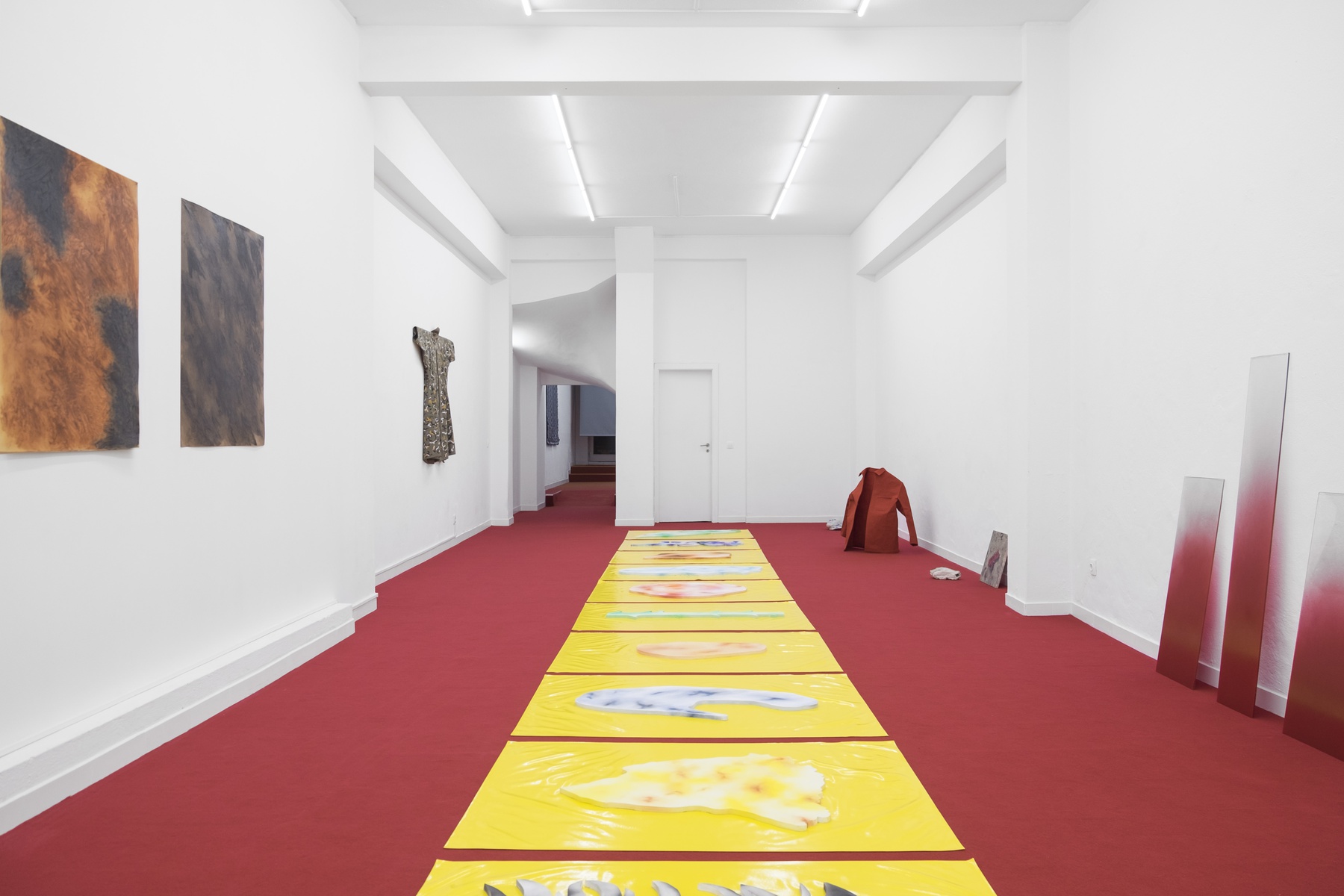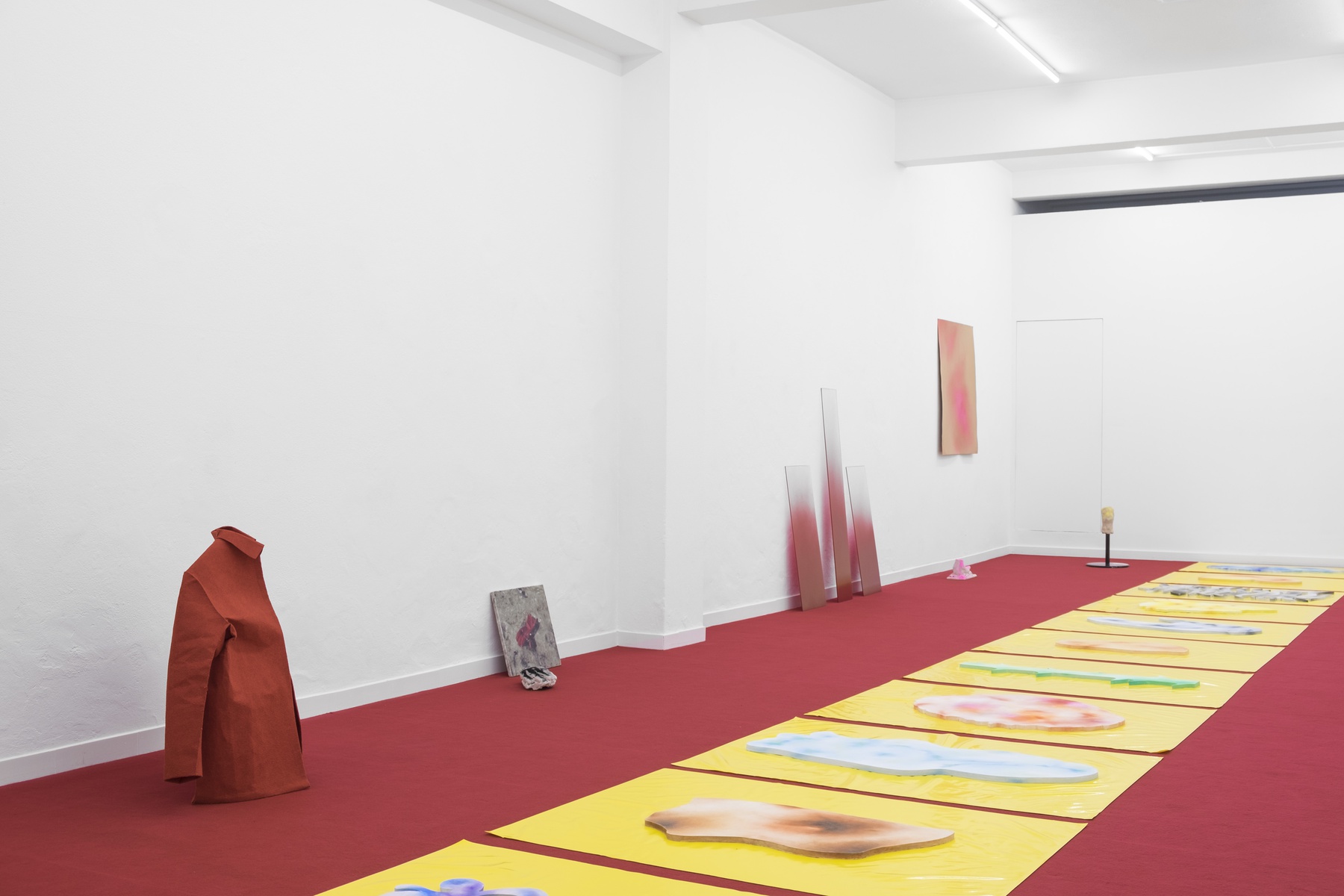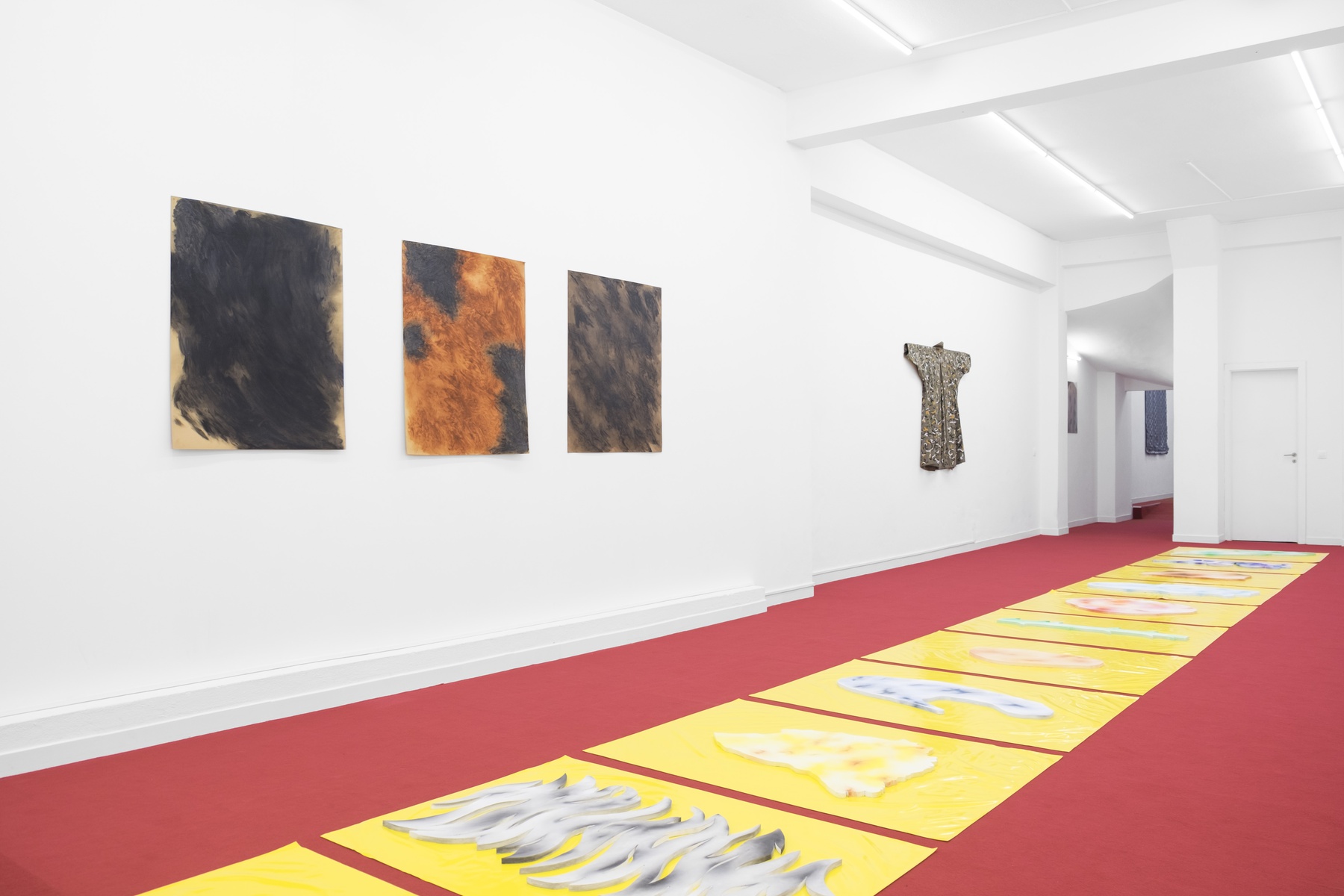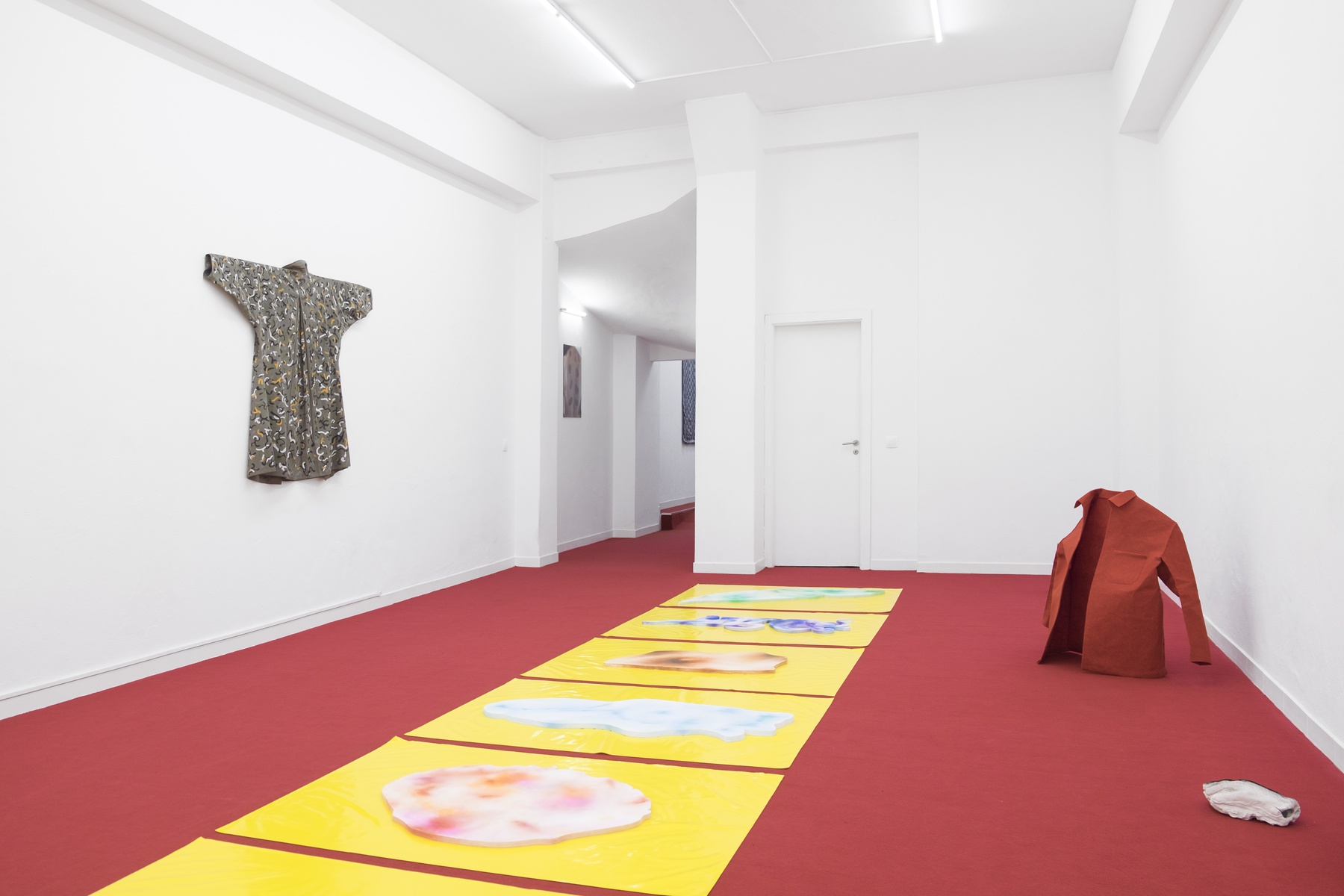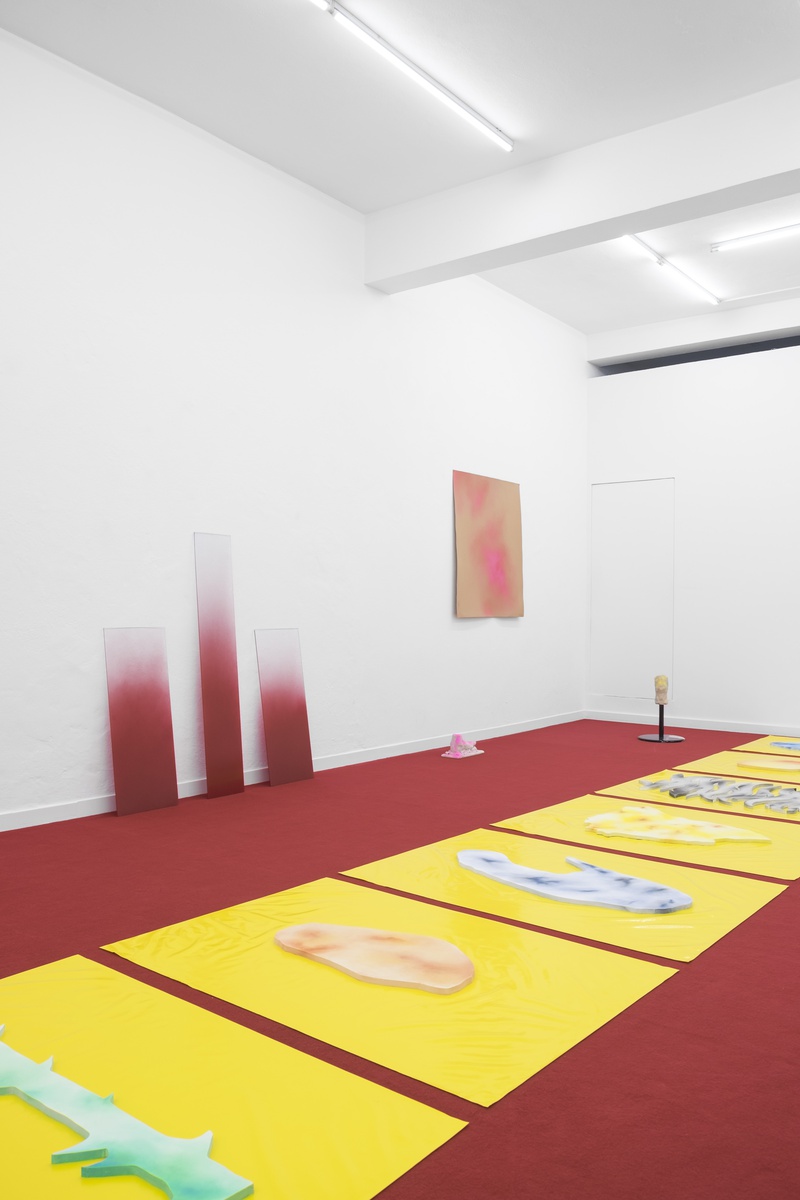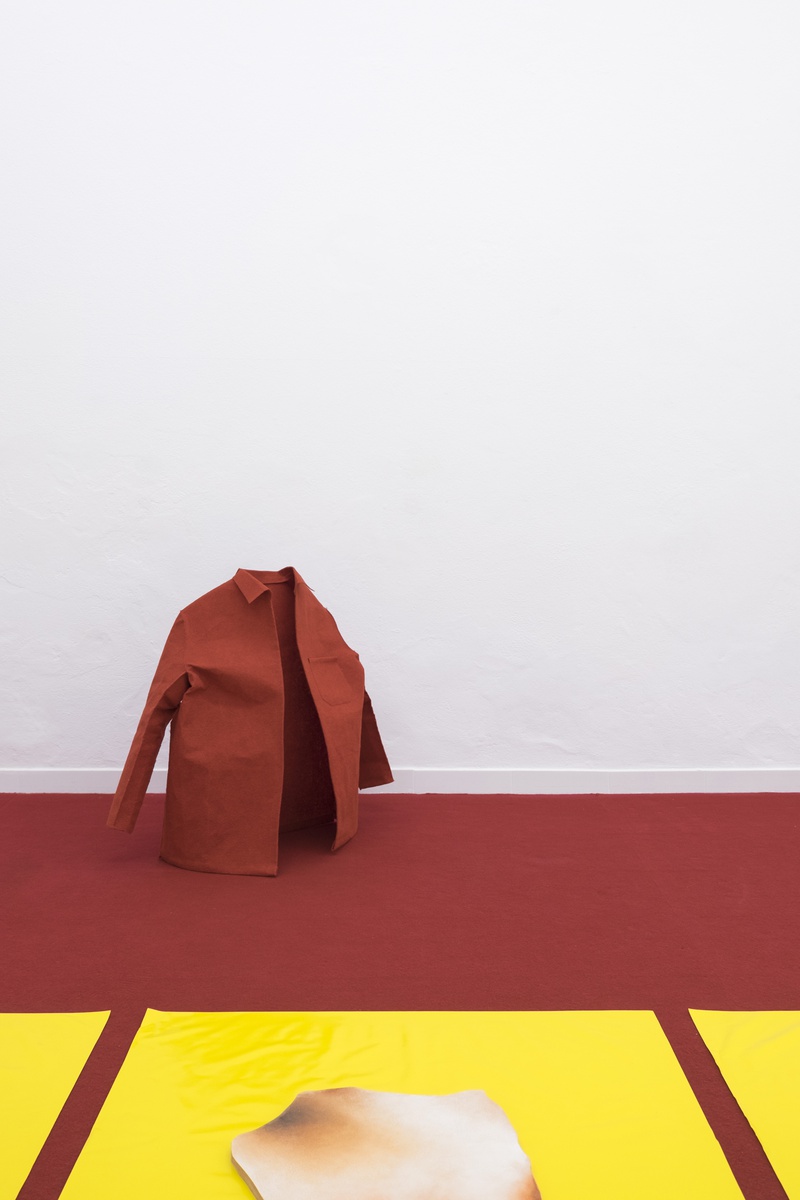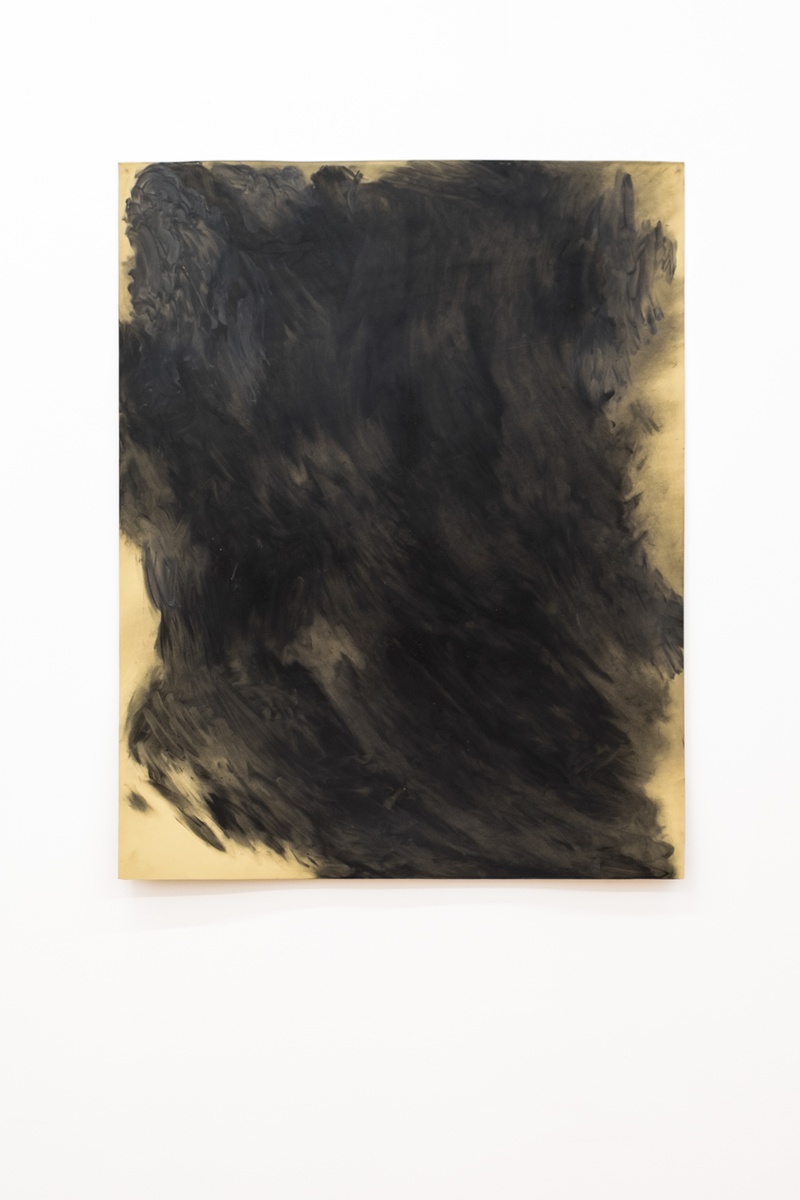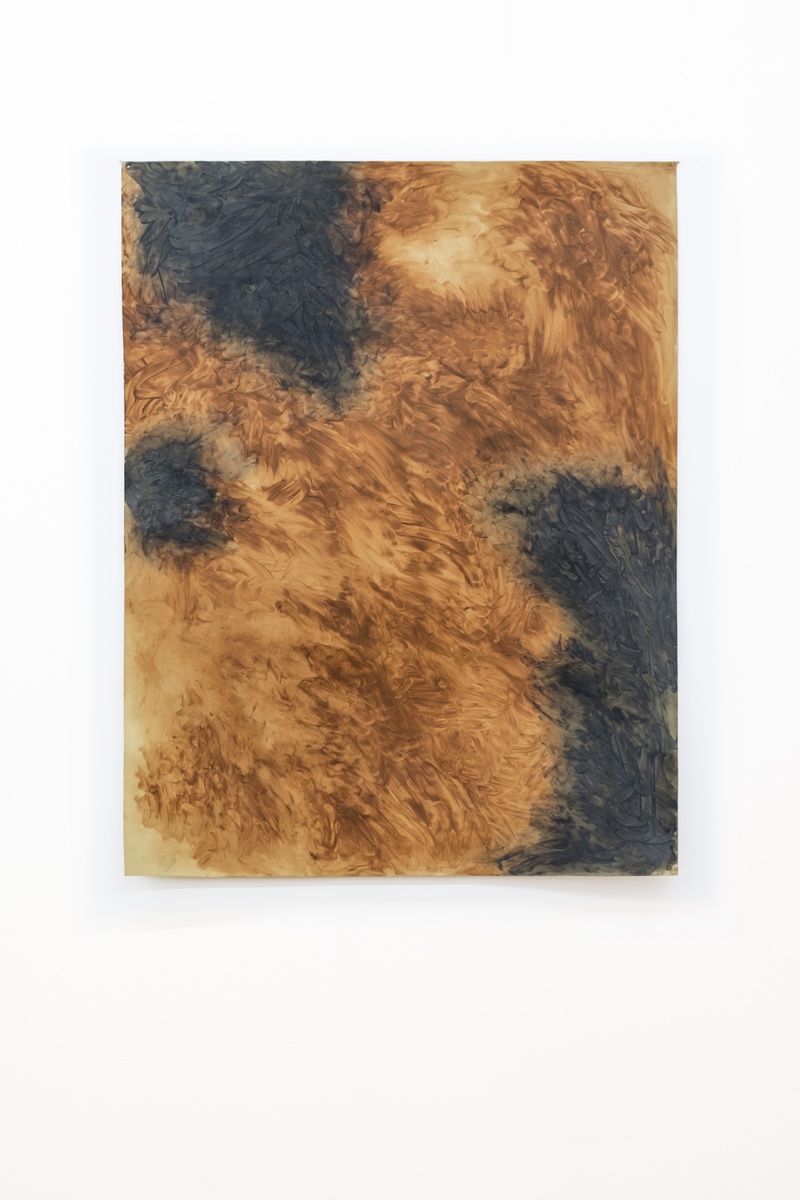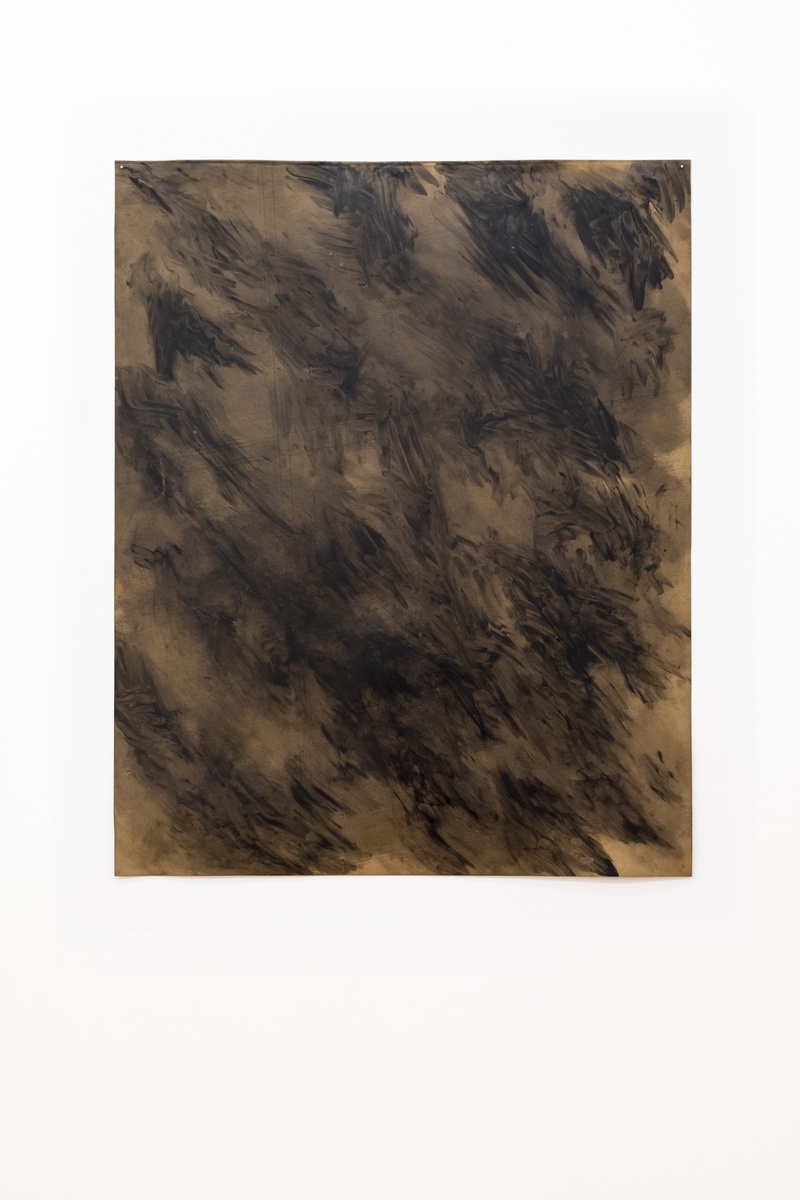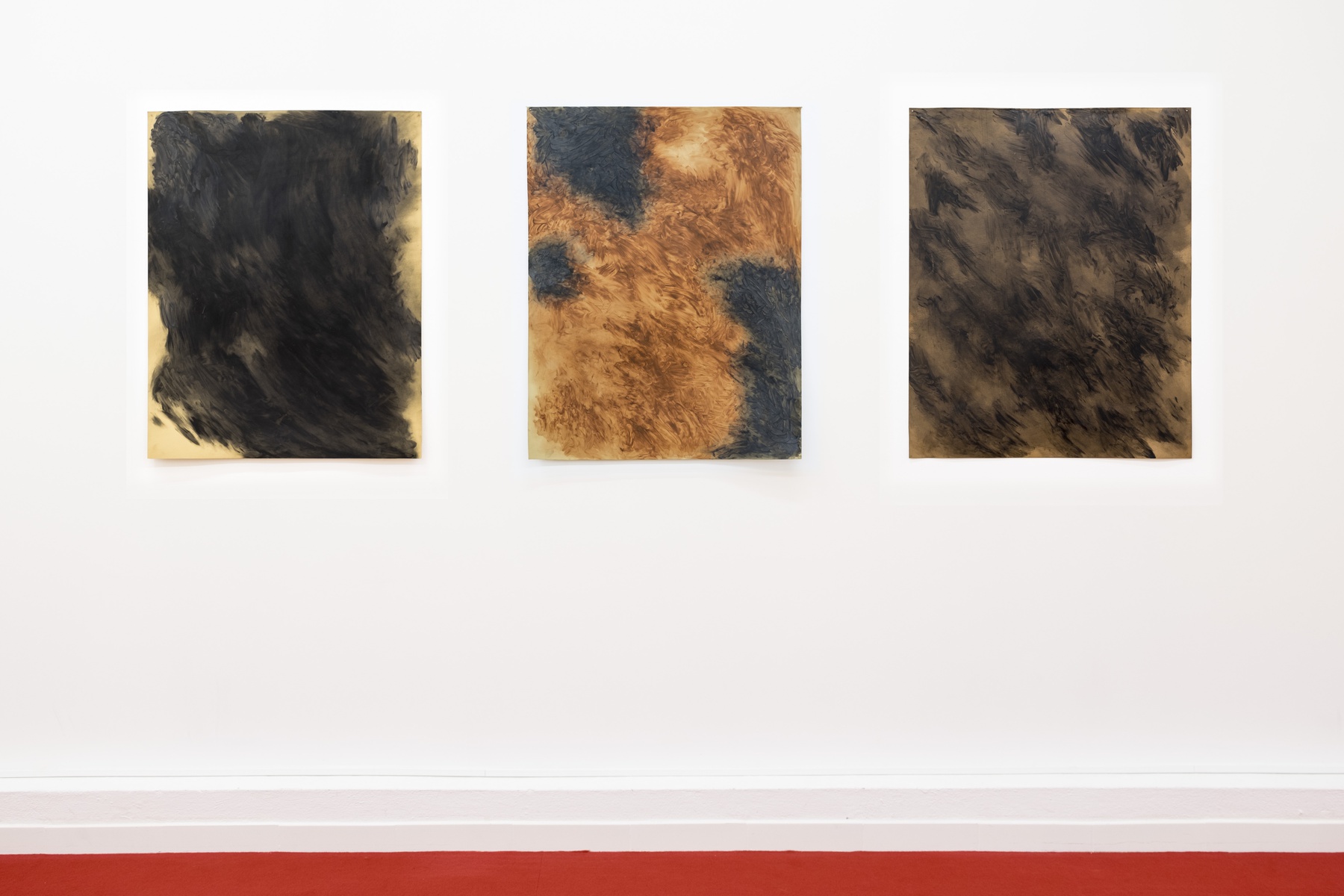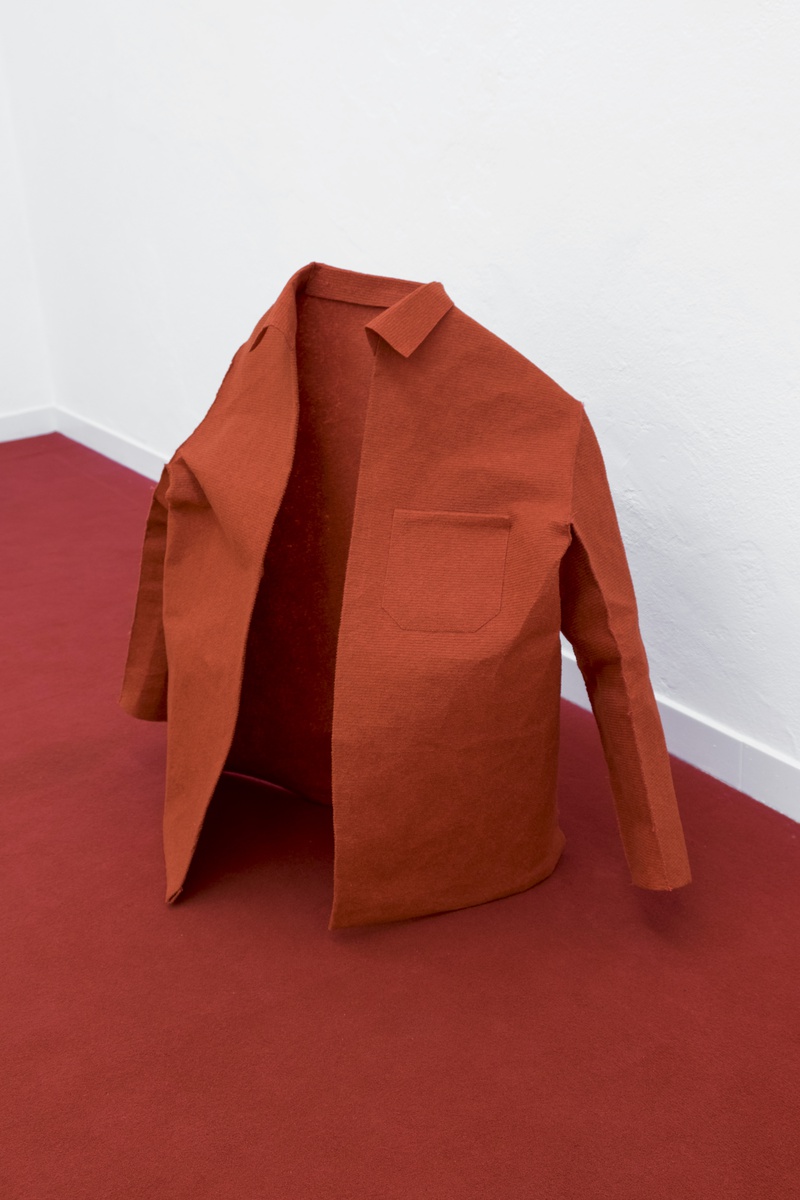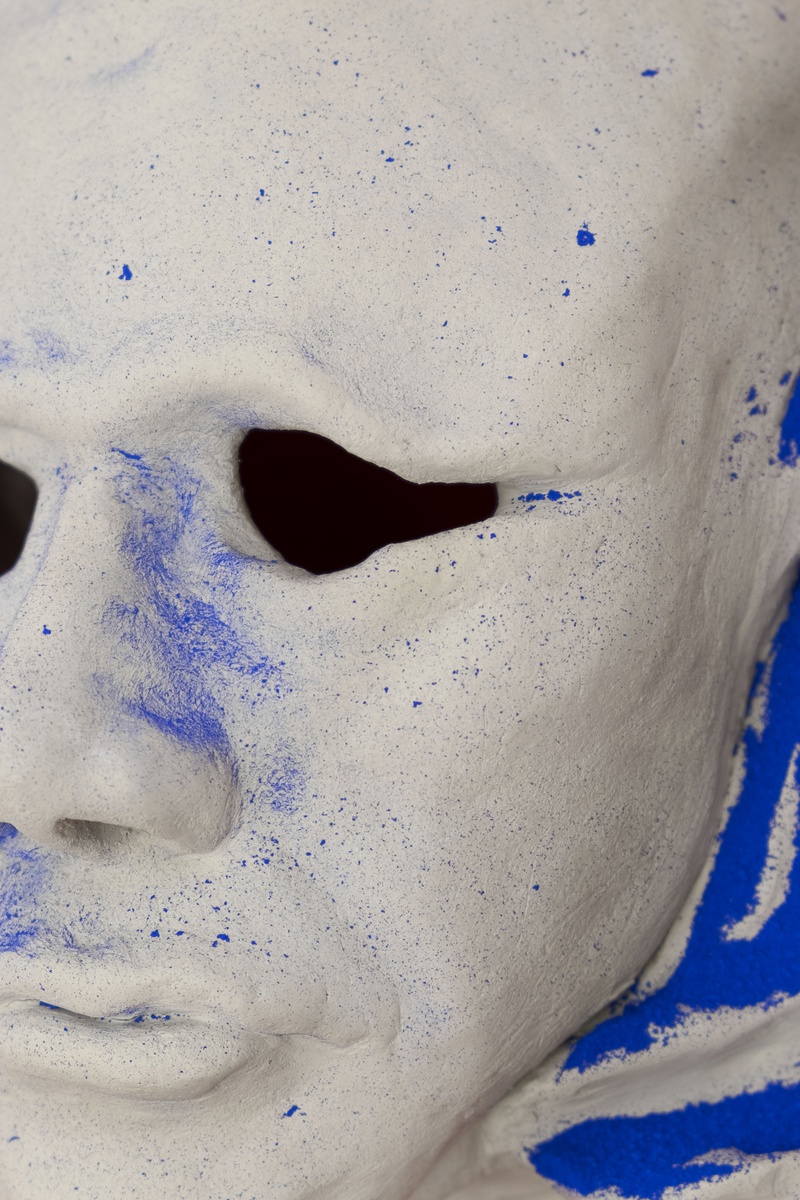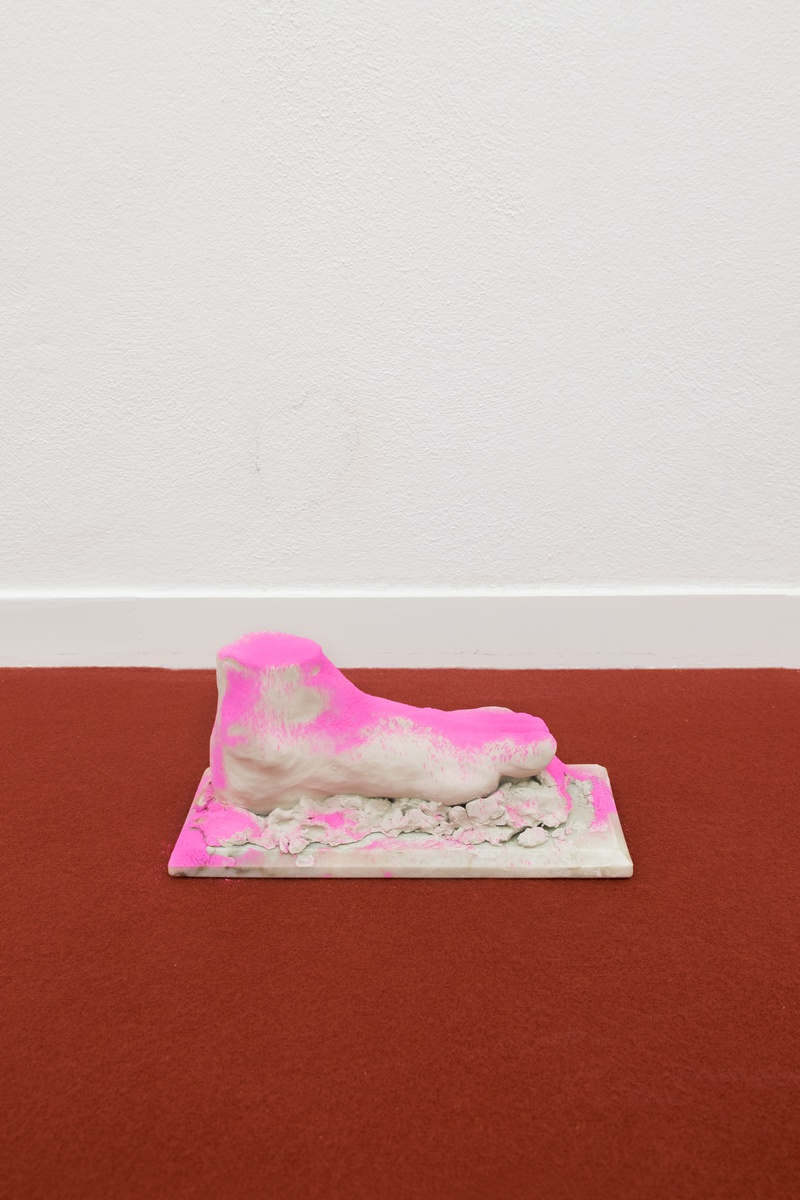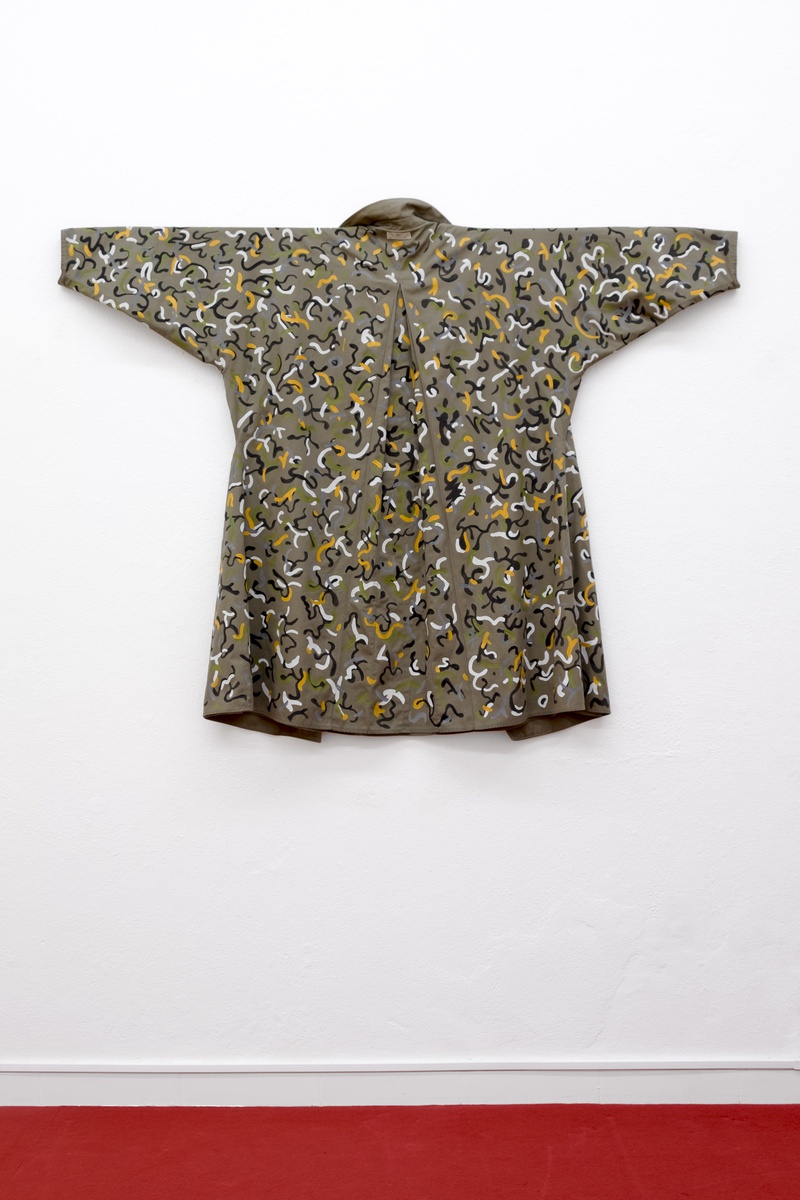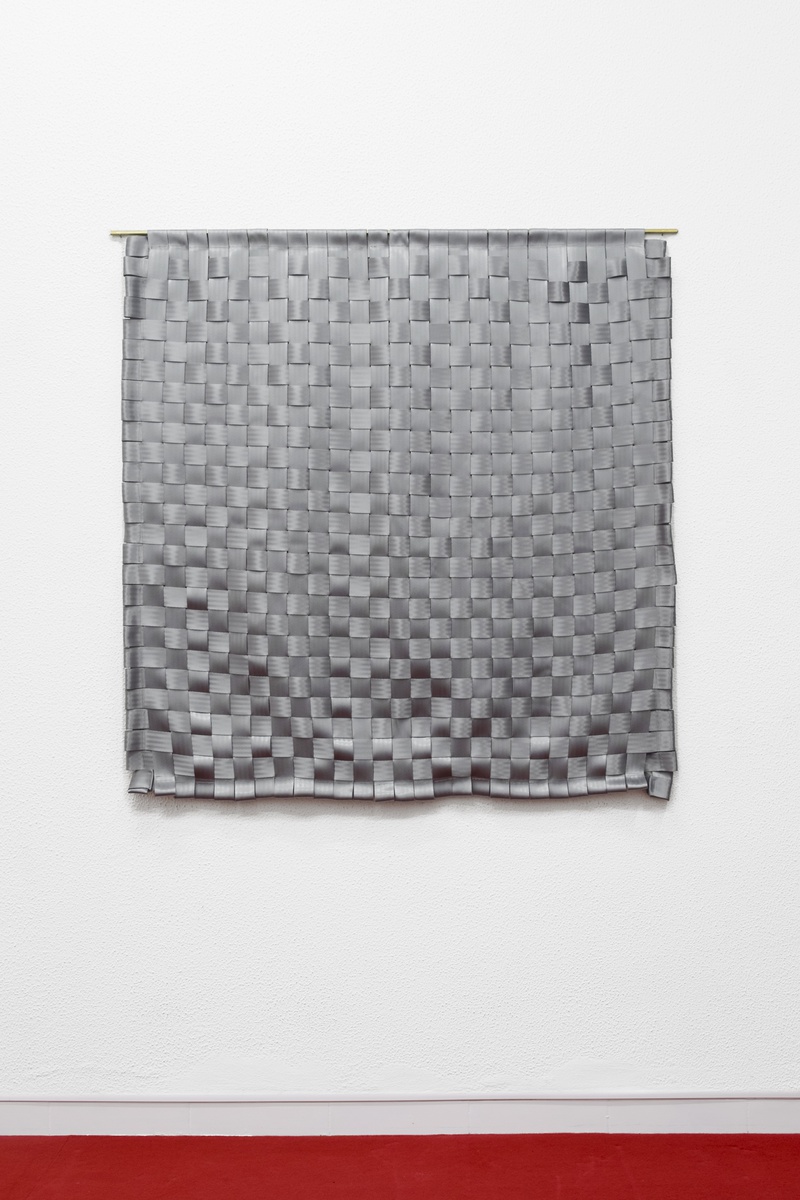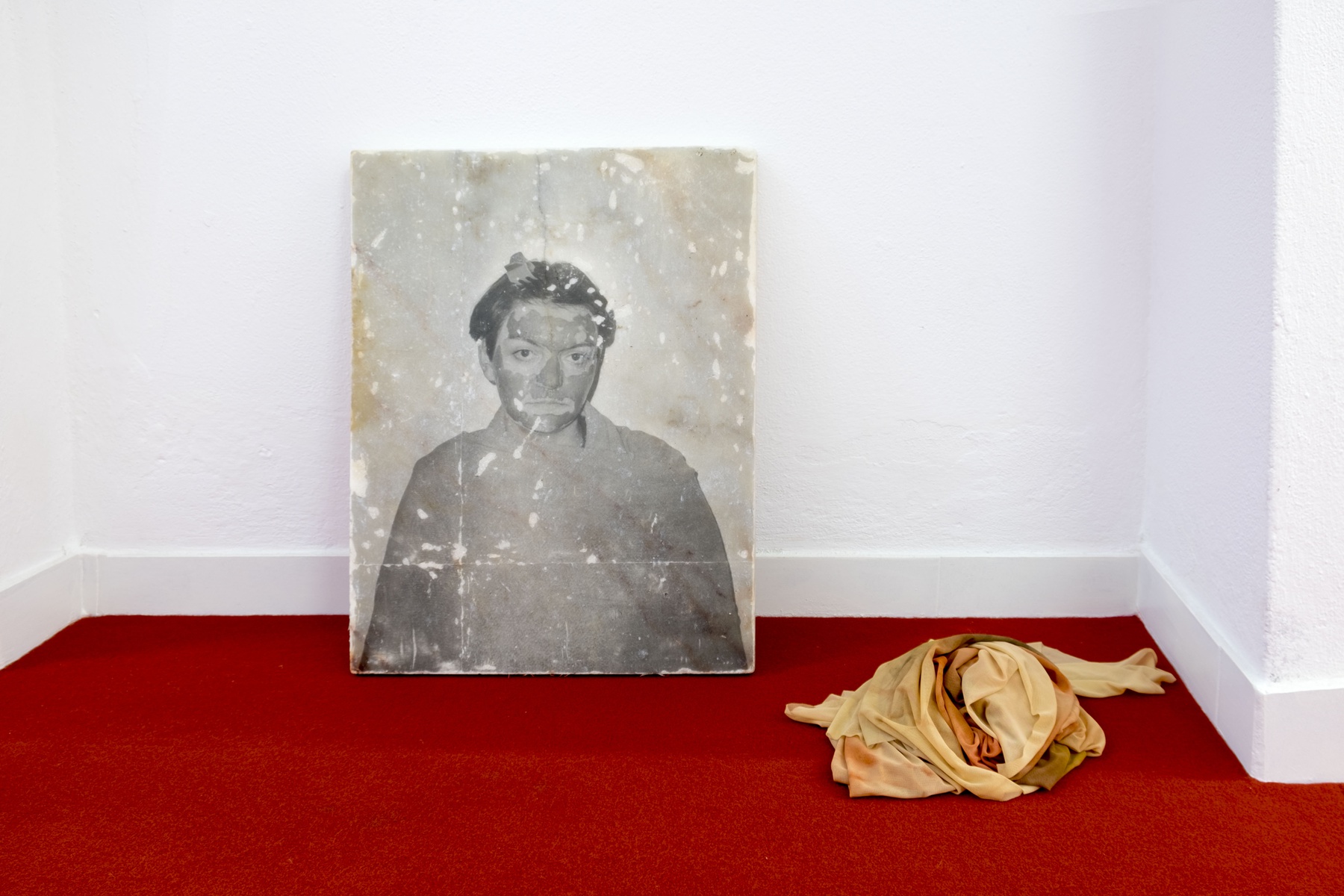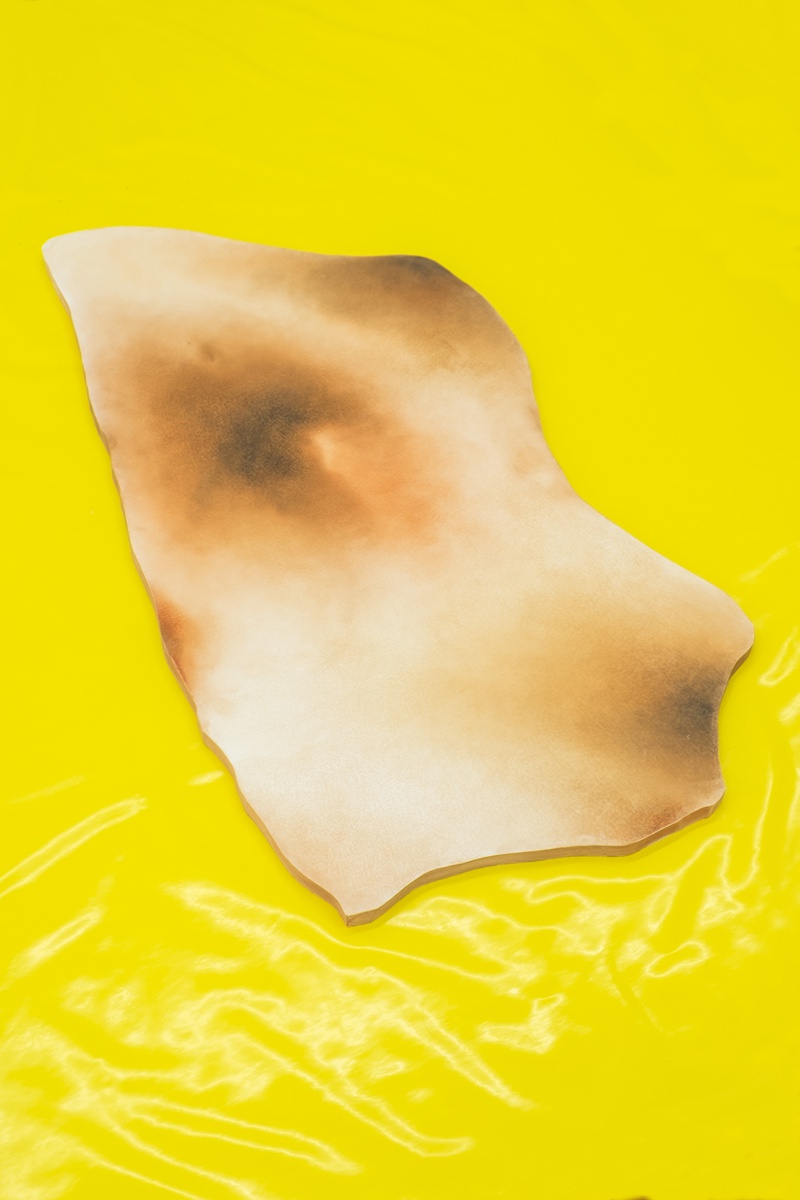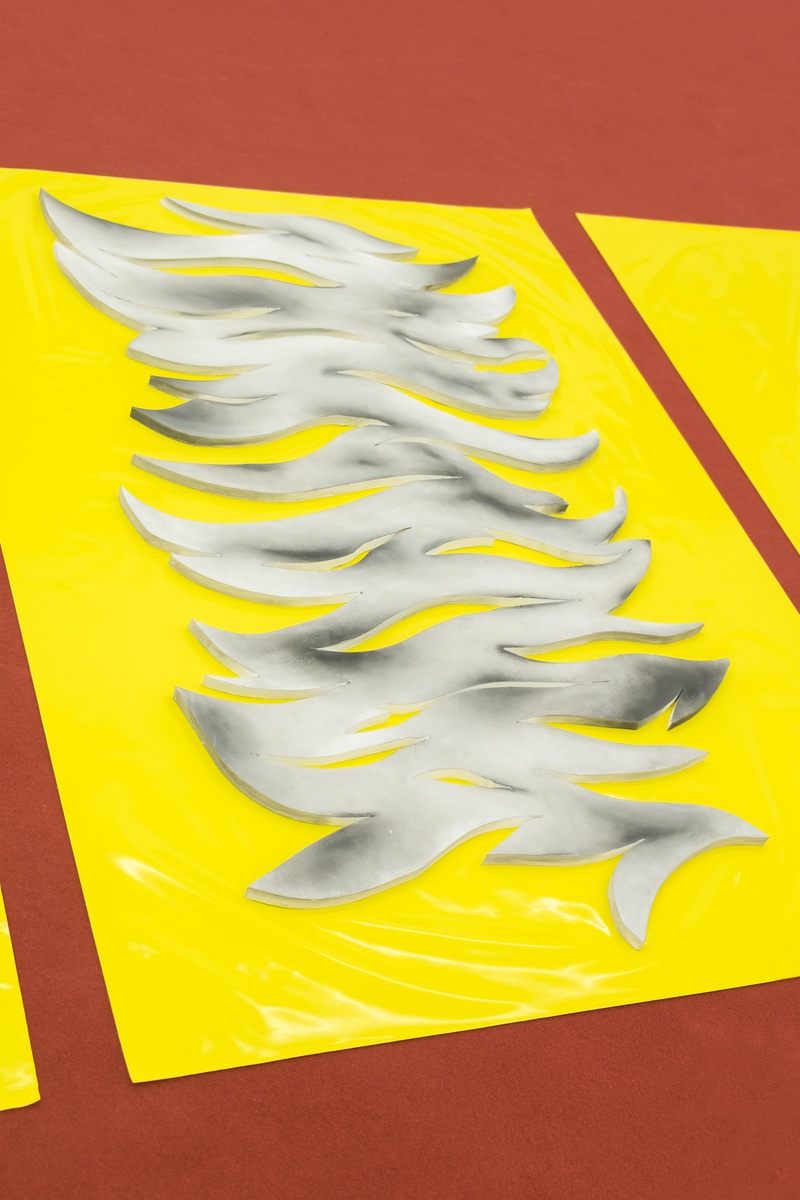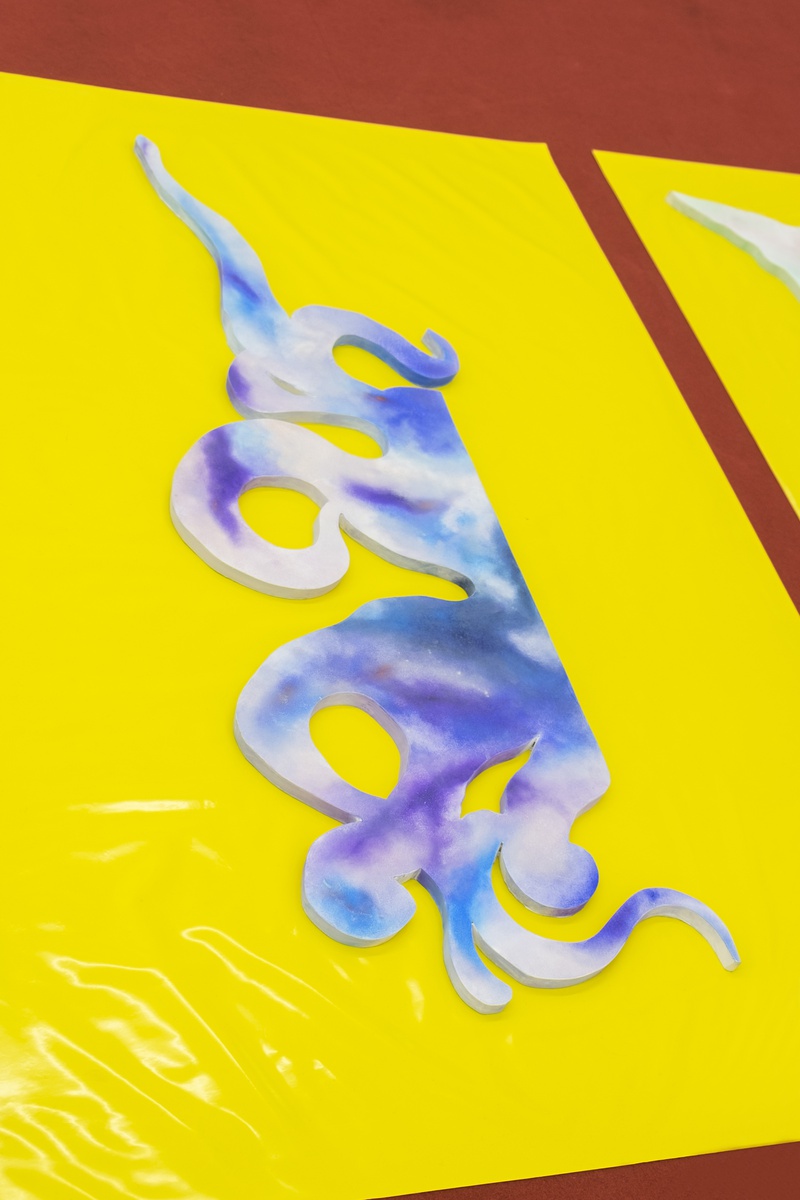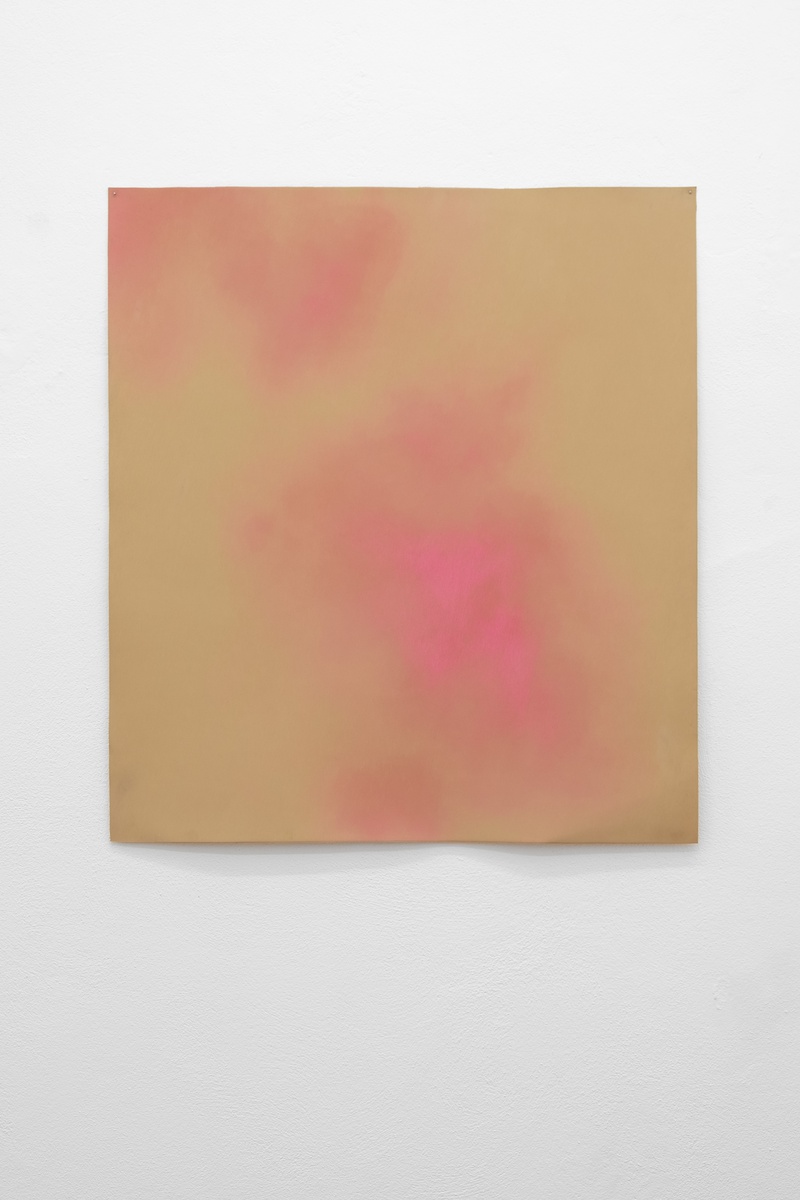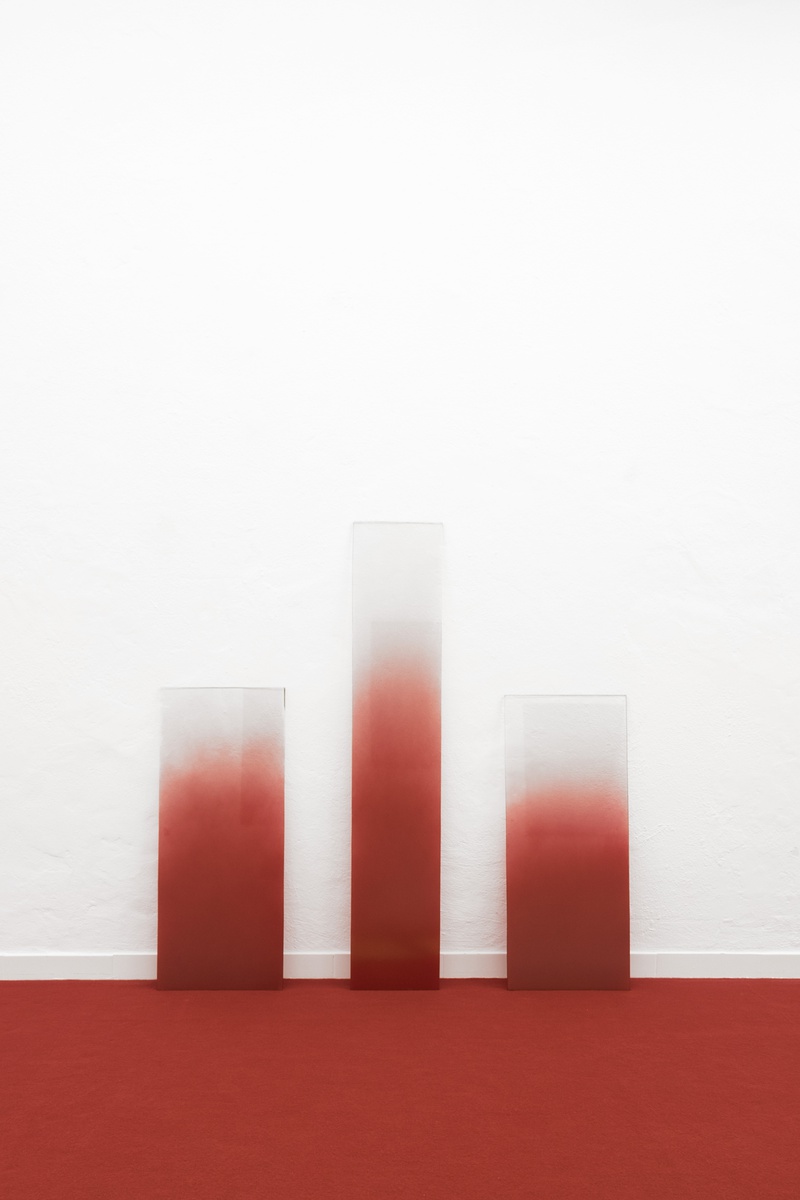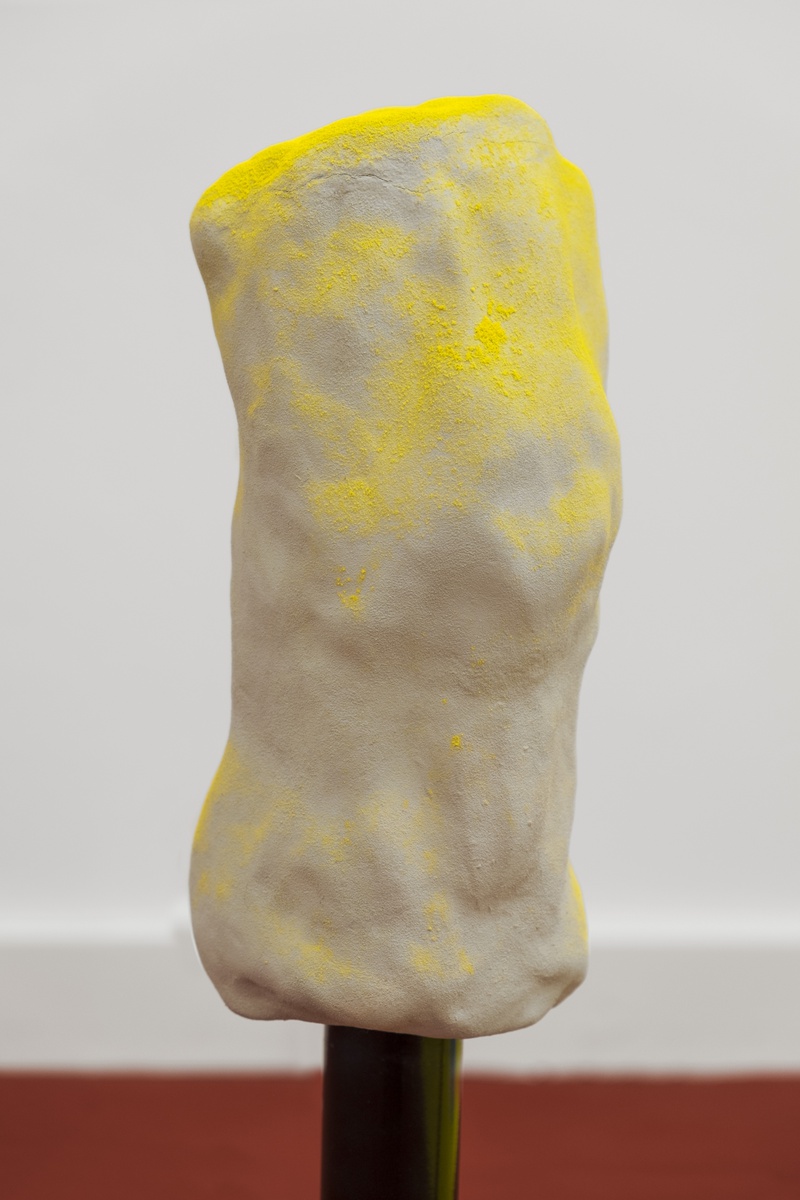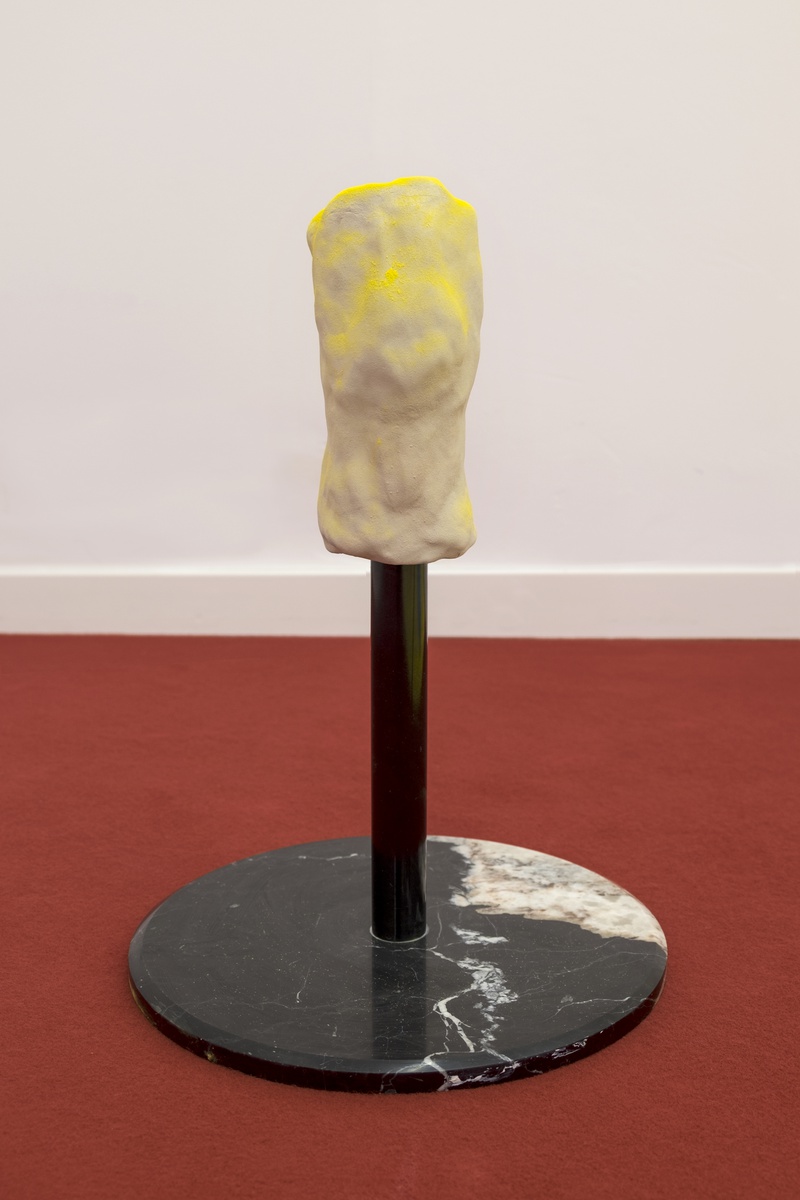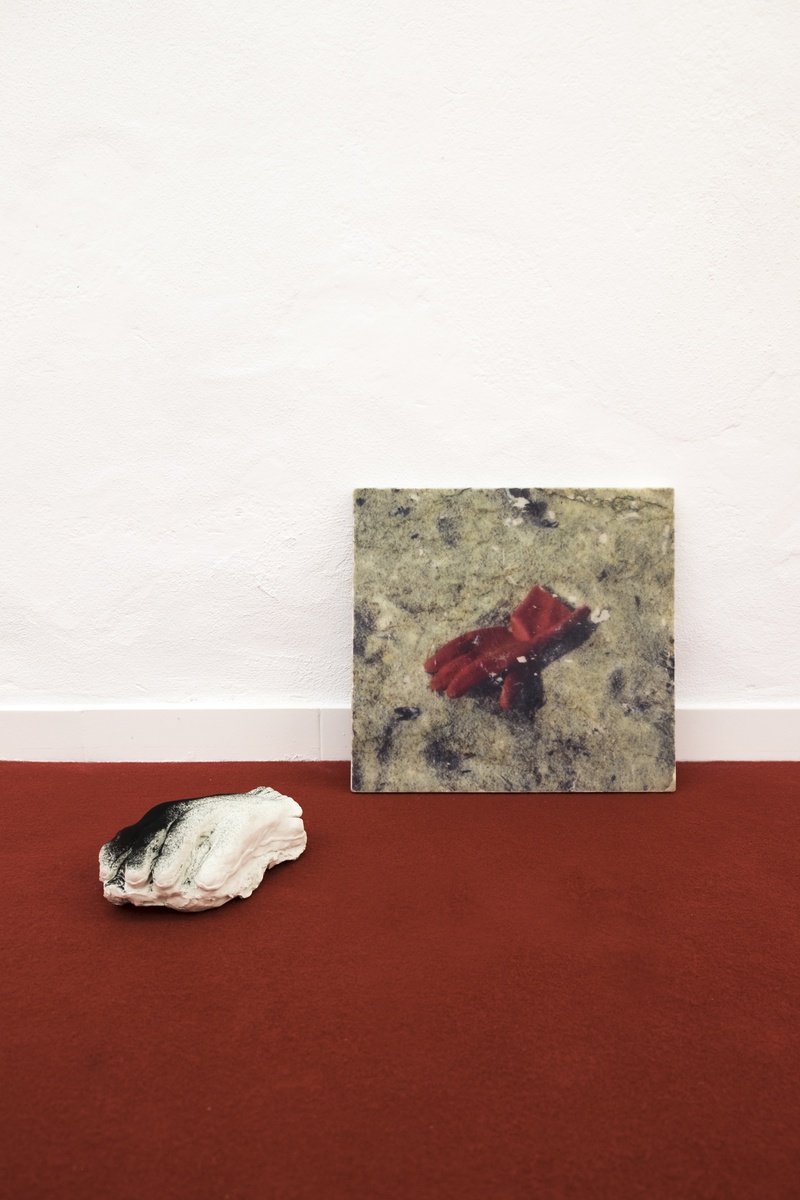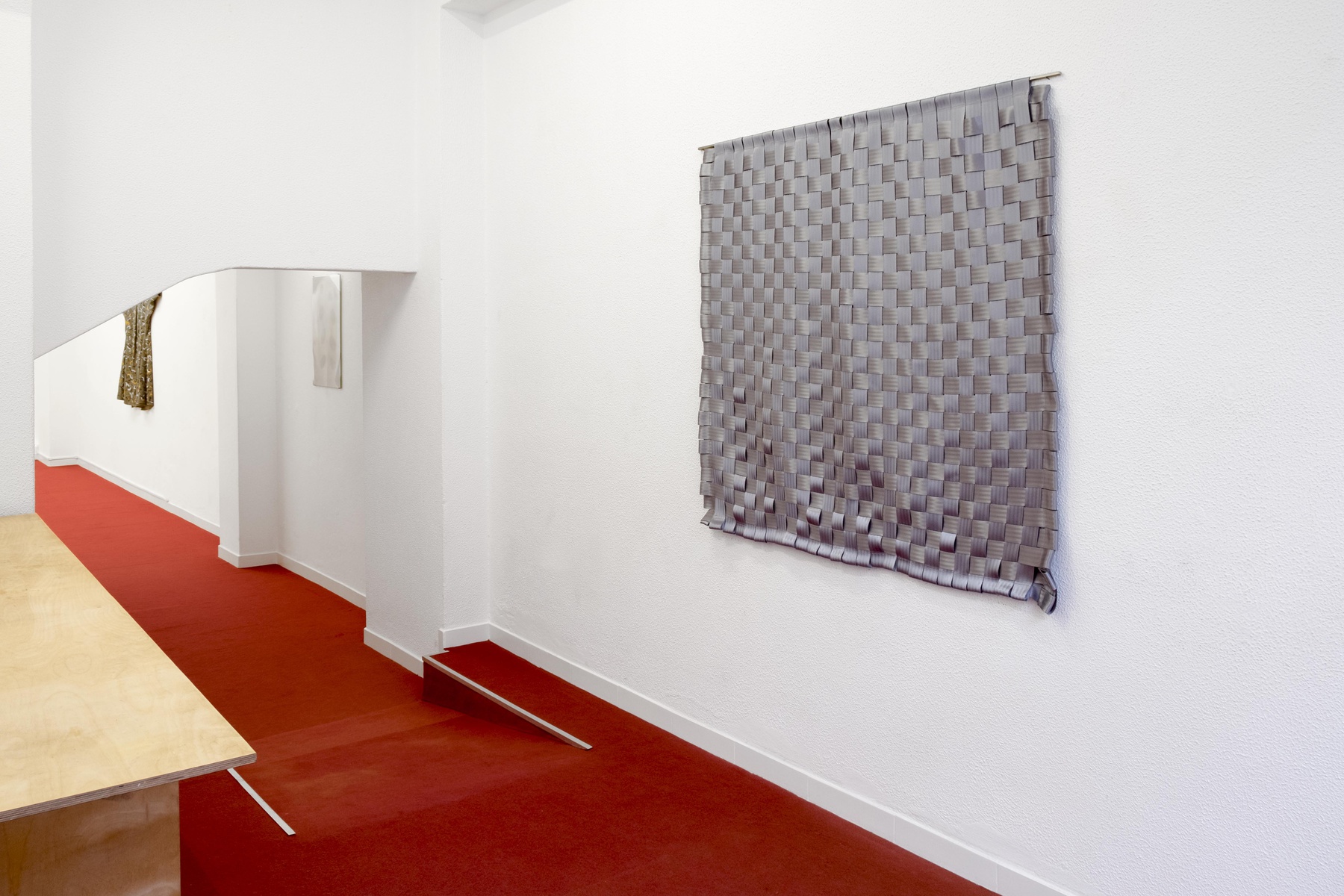 Parrhasius's curtain
Exhibition
16 Nov – 14 Dec 2019
Opening:
Saturday, 16 November 2019, 17:00

Free admission

Curated by Óscar Faria
Make-up, the show is over
Óscar Faria
"Parrhasius's curtain" is the second part of a project started with "Zeuxis' Grapes", an exhibition recently presented at Casa das Artes, in Porto. Starting from this competition between painters from ancient Greece, where the question was which of them, Parrhasius or Zeuxis, could better imitate reality, in order to deceive the other's gaze, Hernâni Reis Baptista creates a fiction about otherness in the contemporary world.
If, in the first moment, nature - dead, as a matter of fact - carried this intention, now at Sismógrafo, the proposition is shifted to the human. Through an apparatus that is both "catwalk" and end-of-party scenery, the artist proposes an exhibition criss-crossed by issues related to ideals of beauty, ruin, the death of painting and camouflage. In the background, a radio tuned to Antena 2 not only summons memories and affections related to the exhibition process, but also extends the experience lived by Hernâni Reis Baptista in his studio, which has been inhabited by these sounds during the last few months.
There is a relevant biographical component in "Parrhasius's curtain", as the artist presents works from other contexts, such as the painted glasses of "Dog eat dog" (Sismógrafo, 2016), or a marble exhibited in "Not Yet the Sea" (Corpus Christi Convent, VN de Gaia, 2018). More intimate references are added to these pieces, references that cross either friendships or the closest family. The decision to leave open, as if it was a riddle, the reason for choosing some topics of the exhibition, such as those related to sexuality, identity and gender, is an attempt to move to another plan these fundamental debates in our day. It is simply a matter of opening a field of possibilities, proposing a dialogue, starting the discussion once again.
This resistance to the norm, to normalization, let's call it for now, is intended to strengthen the territory of intimacy, in which the production of subjectivities must necessarily confront the growing conceptual apparatus appropriated by the market of ideas. Thus, instead of a direct, pamphleteering statement of any identity, Hernâni Reis Baptista proposes rather a poetic, sensitive freedom of choice, in which the other coexists with himself, in difference, in desire, in the yearning to be everyday an open possibility. Perhaps for this reason, the make-up powder that sometimes falls on a mask, sometimes on a glove, sometimes on body fragments (a foot, a knee), comes so close to crying, for the task of attaining this dimension of being, the one where we realize that, after all, we are nothing - and being nothing, we are everything, everyone - is undoubtedly the most difficult and extreme of all.
In "Parrásio's Curtain", Sismógrafo's space is divided into three, and the central area is filled with works recently presented at Casa das Artes, Porto. If, then, the works revealed their face most directly related to nature - in which one could observe a set of animals, plants and minerals whose main attribute is the ability to blend in with the surroundings, either as a defense strategy or as a way to prepare an attack - now they display another dimension: that of painting.
If we pay a little more attention, we can come to the conclusion that the differences between one side and the other are not that many: they both mimic skins, marble surfaces, body fragments. However, in this new presentation, there is a striking element, the pictorial abstraction, which in a surprising way acquires qualities of camouflage, as if these works, so vivid in their colors, reveal their own disguise: here too, beneath the surface, we can imagine corpses prepared for the funeral or burial through a careful application of make-up.
What could once be read as a catwalk or an end-of-party scenery becomes a "horror movie": severed limbs, turned into abstract paintings – in some of them it is even possible to detect stains and other body marks – appear flanked by fragments of human organs - a knee, a foot -, a mask, a glove, works that try to simulate the skin, coats that extend the red color of the carpet, camouflaged… Suddenly, we are facing a true carnage, exposed to our eyes in the form of art.
If the intricate work that opens the exhibition, made with seat belts, could immediately cast suspicion on this new proposal by Hernani Reis Baptista, the following pieces - a marble with an image where we can see a face with a mask, a photograph of a back with traces similar to hickeys, a make-up wipe abandoned on the floor - confirm the strangeness of this environment, where everything seems to be visible, and yet everything needs to be clarified.
It is worth reminding that we are in the second moment of the show, under the sign of Parrhasius, also known as the pornographer – it is known that one of his works represents Atalanta in the act of fellatio to Meleager – in other words, this is an exhibition about the illusion art can produce. What we see can always be - when do things go otherwise? - a mistake. So much so that, after learning of the possibility of having something monstrous before our eyes, the music itself that incessantly echoes from the other side of the wall, from a radio tuned to a station dedicated to culture, takes on a sinister dimension – wasn't it Renaissance Gesualdo who composed some of his finest scores after murdering and dismembering his wife and her lover?...
Everything is changeable: the clay, the beauty, the human. At the end of the exhibition, as at the beginning, the work made with seat belts: painting, sculpture, tapestry? Is this still a relevant question after having seen, there, before us, the end of a world?
Hernâni Reis Baptista (Vila do Conde, 1986) lives and works in Porto. He has a degree in Fine Arts - Multimedia, from the Faculty of Fine Arts of the University of Porto, where he was selected with the acquisition prize in the finalists exhibition in 2013. He began to exhibit in 2011, highlighting the group exhibitions "CAVE", at SOLAR, Cinematic Art Gallery (Vila do Conde, 2012), "Sem Quartel", at Sismógrafo (Porto, 2014), "When someone died the Greeks asked: did he had passion "(Porto, 2016) and "Não é ainda o mar" (Gaia, 2018), both curated by Óscar Faria, among others. Individually he presented "Mesa" and "Falha" at Espaço Campanhã (Porto, 2011 and 2013), "Tropismos", at Espaço Vésta (Porto, 2015), "T-1000", at Floating Islands, Maus hábitos (Porto, 2015) , "Dog eat dog", at Sismógrafo (Porto, 2016, Curated by Óscar Faria) and "Intraduzibilidade, Untranslatability, Unu¨bersetzbarkeit ", at Klub Genau, part of "KARAT, the ocean and the river" art festival (Cologne, Germany, 2013), "The Confession of the flesh", at Kubik Gallery (Porto, 2018), among others. His work is represented in private collections and international institutions, such as Fondazione Sandretto re Rebaudengo, Torino, Italia, among others. He also participated in artistic residencies like "360º Context and Process" by Triangle Network in Hangar (Lisbon, 2015) and Inter.Meada (Alvito, 2017). He works mainly with installation, sculpture, video, and various digital processes.
Exhibition
16 Nov – 14 Dec 2019
Opening:
Saturday, 16 November 2019, 17:00

Free admission