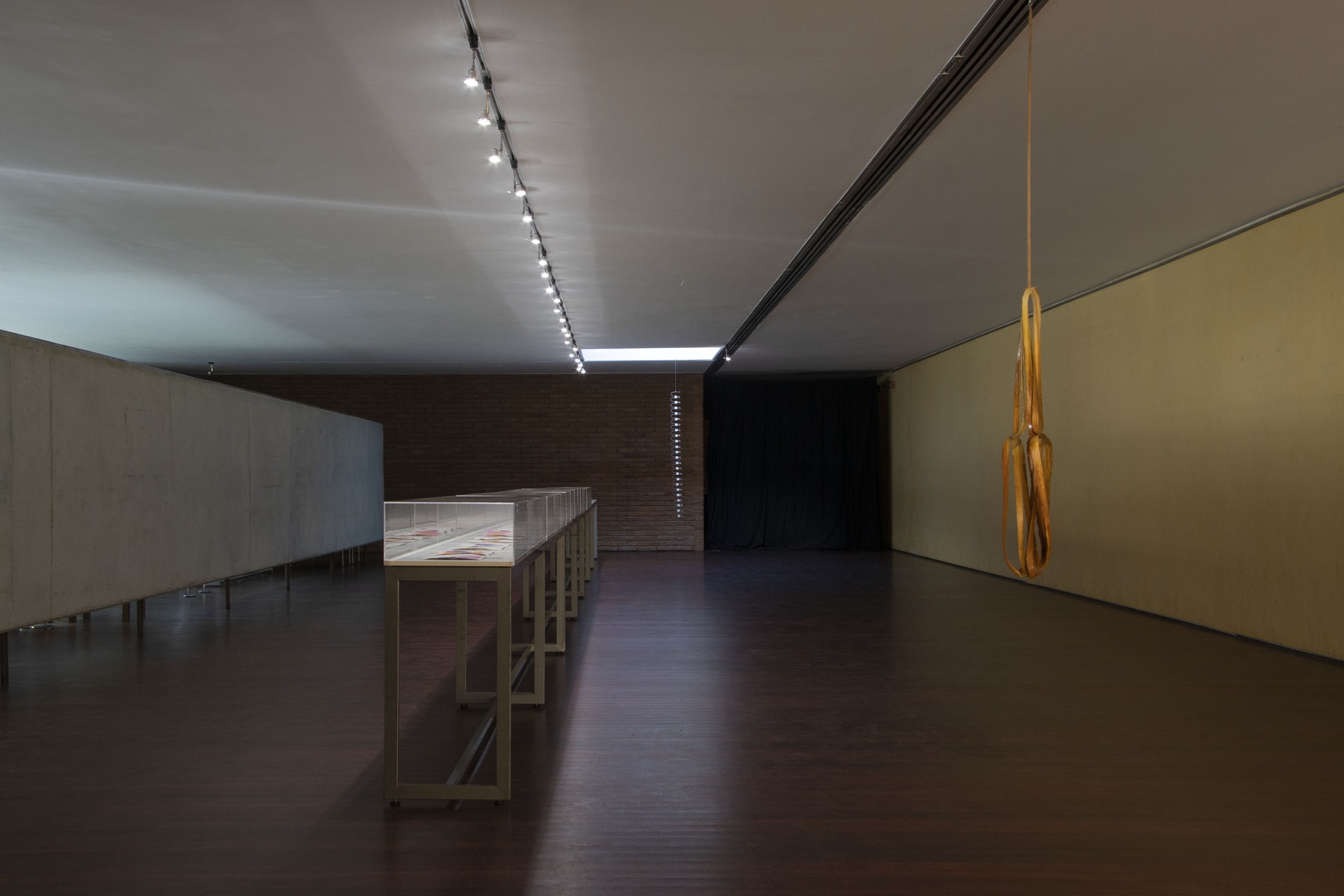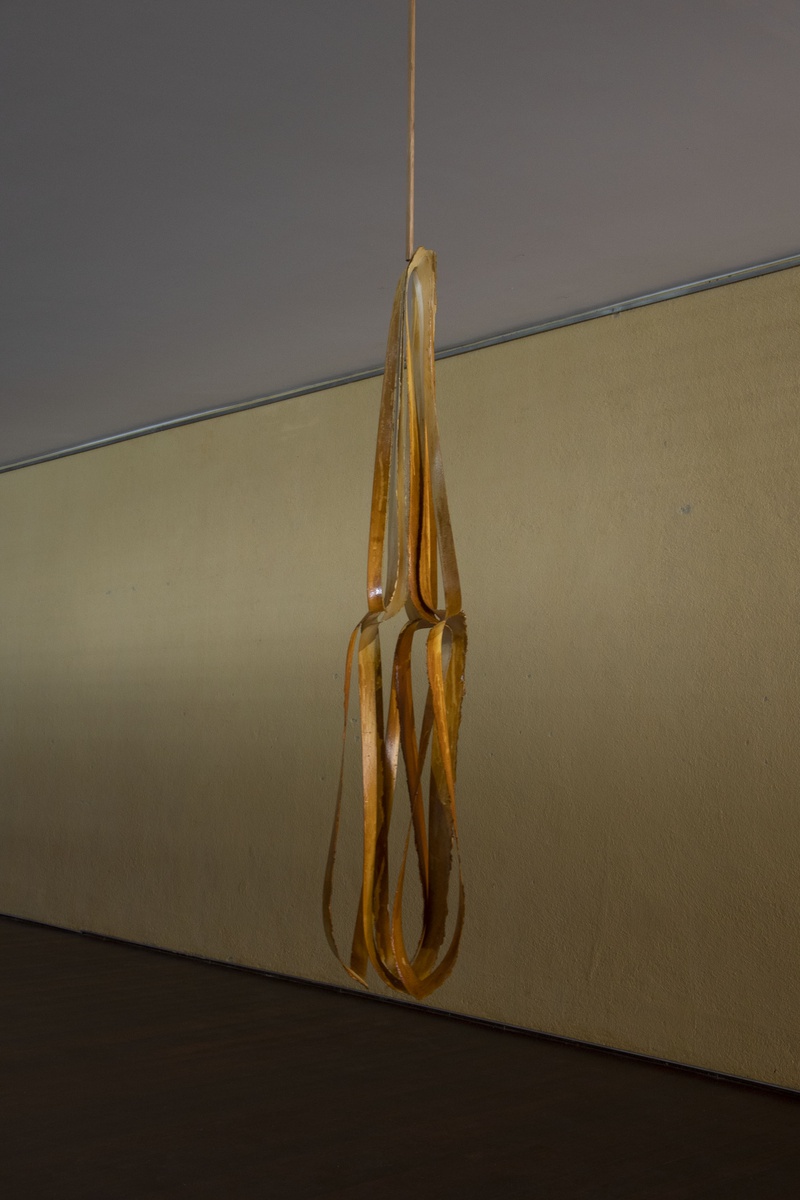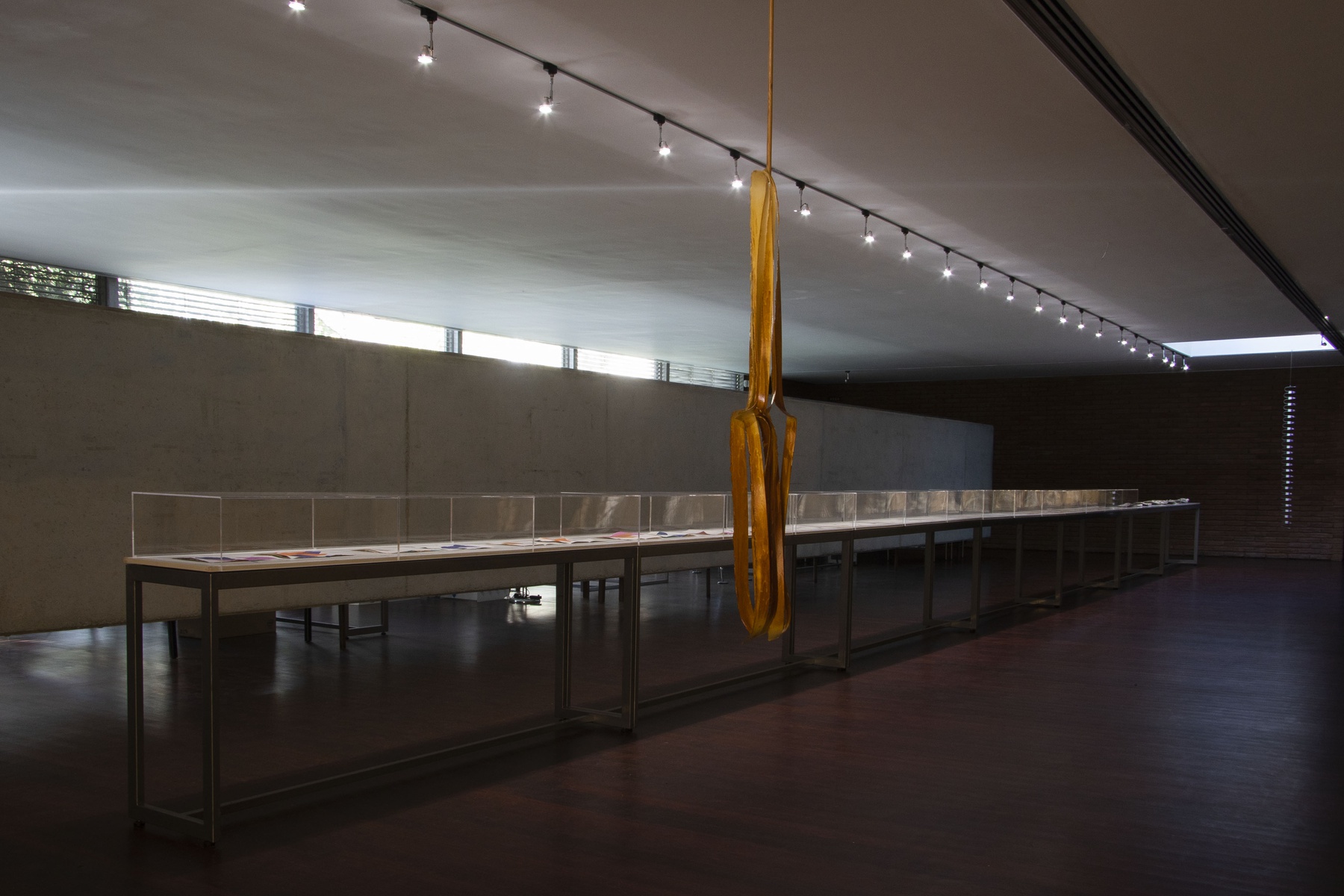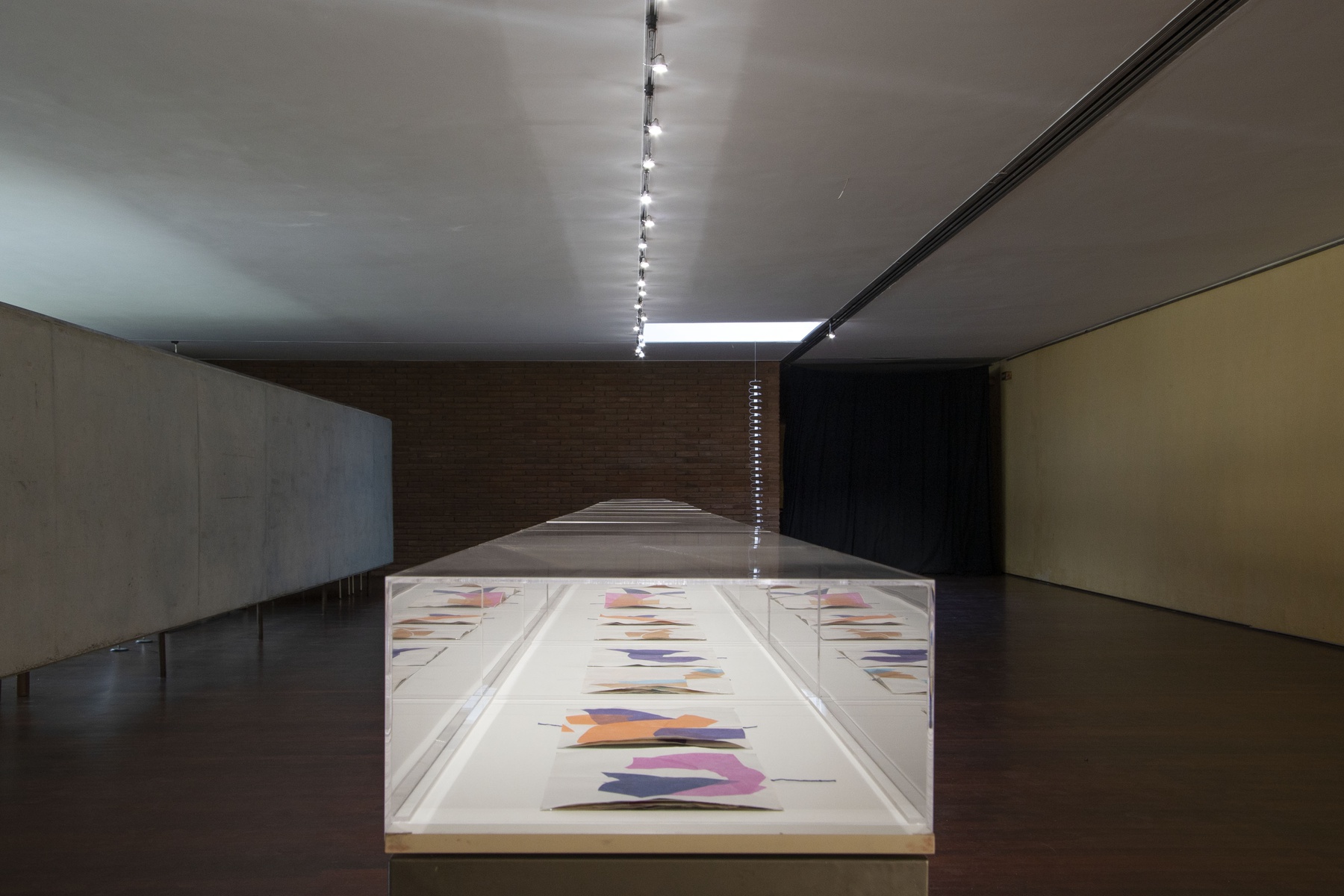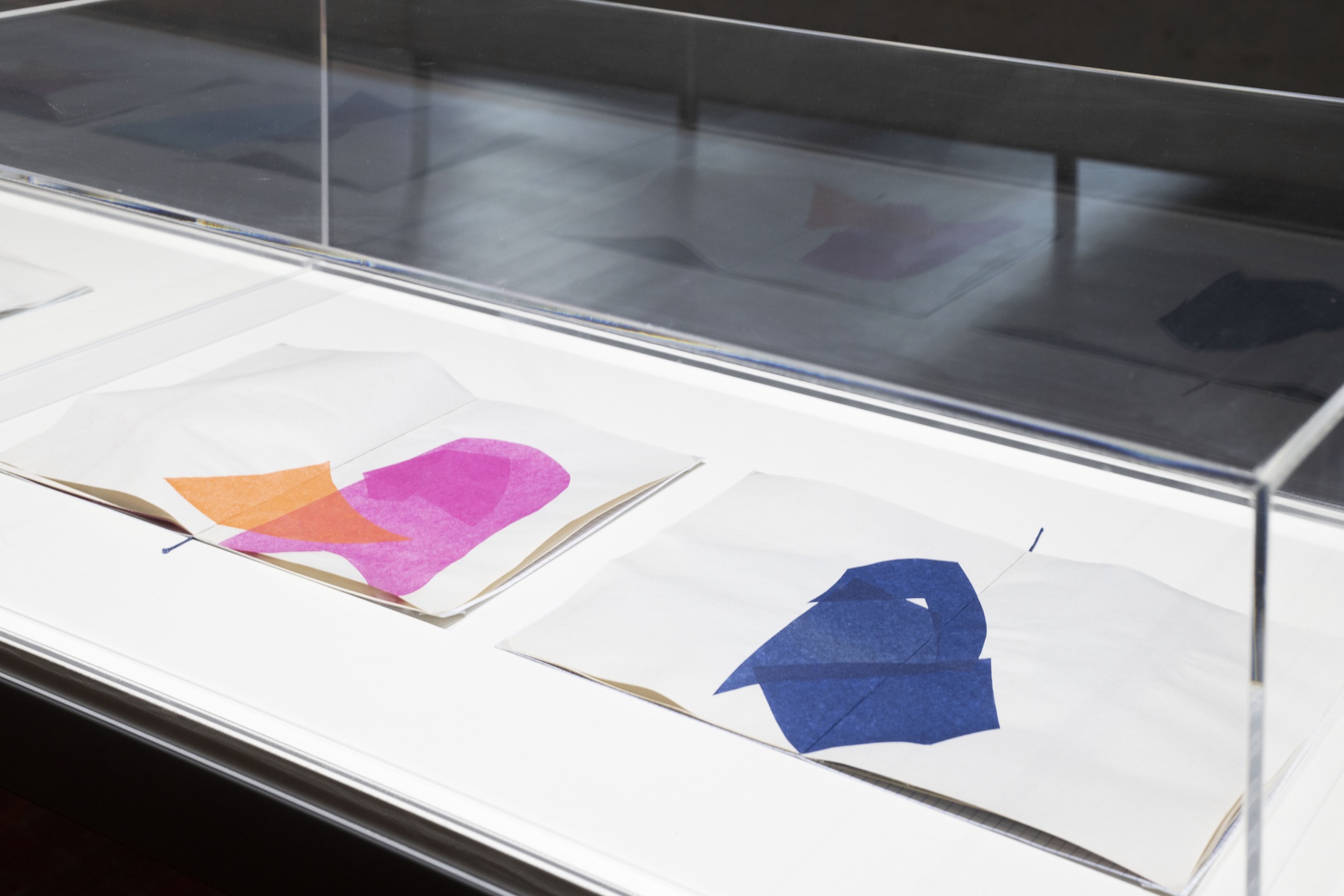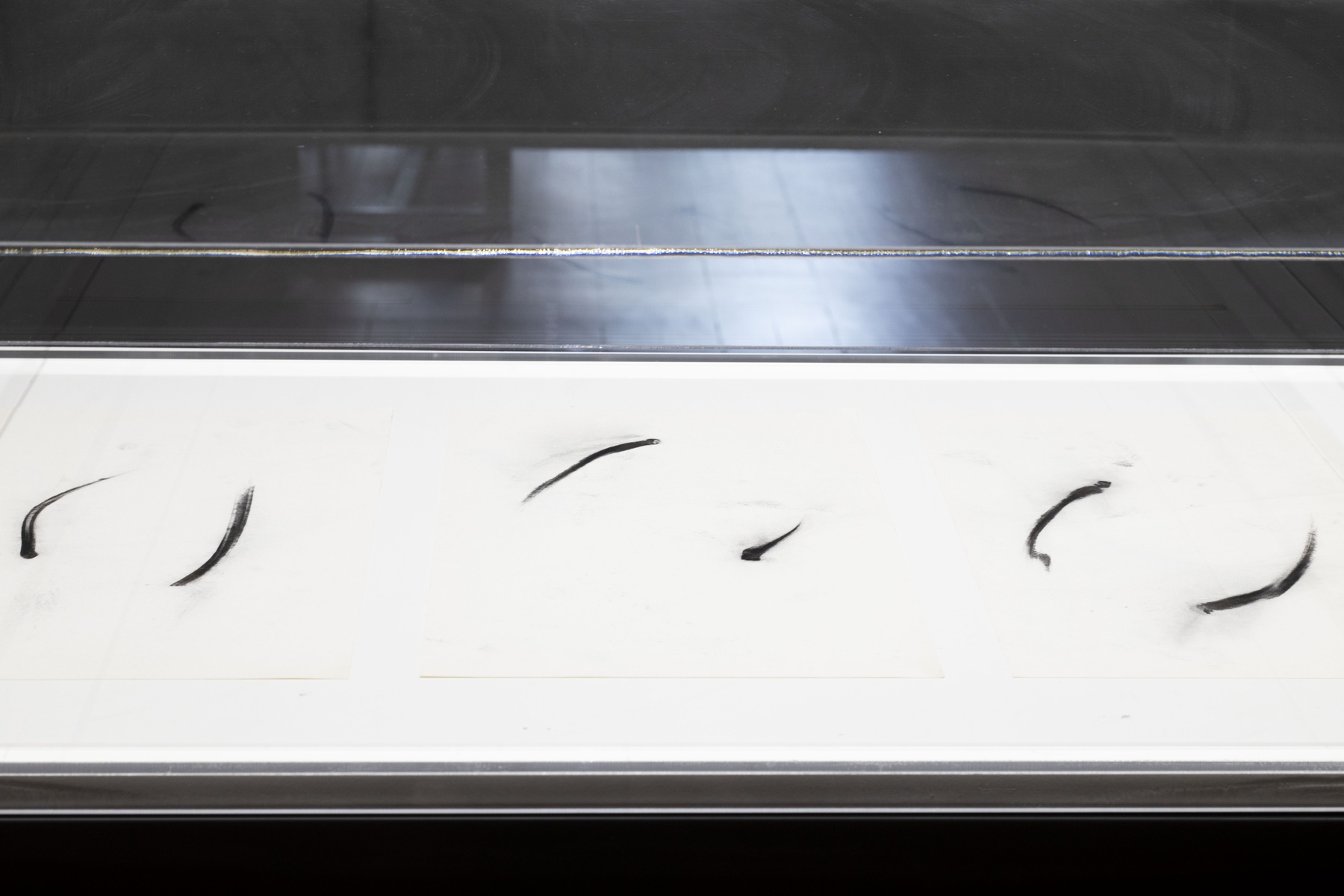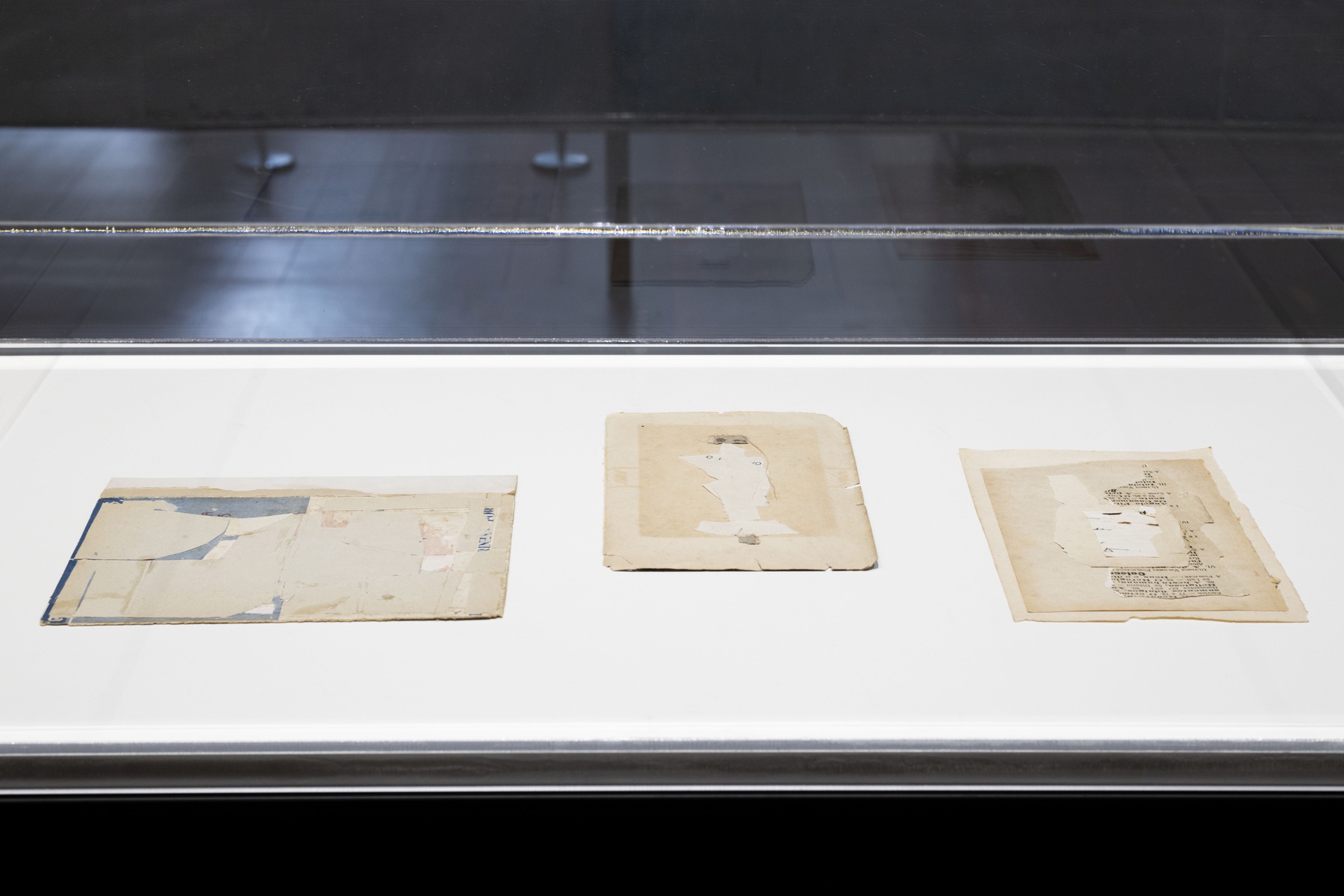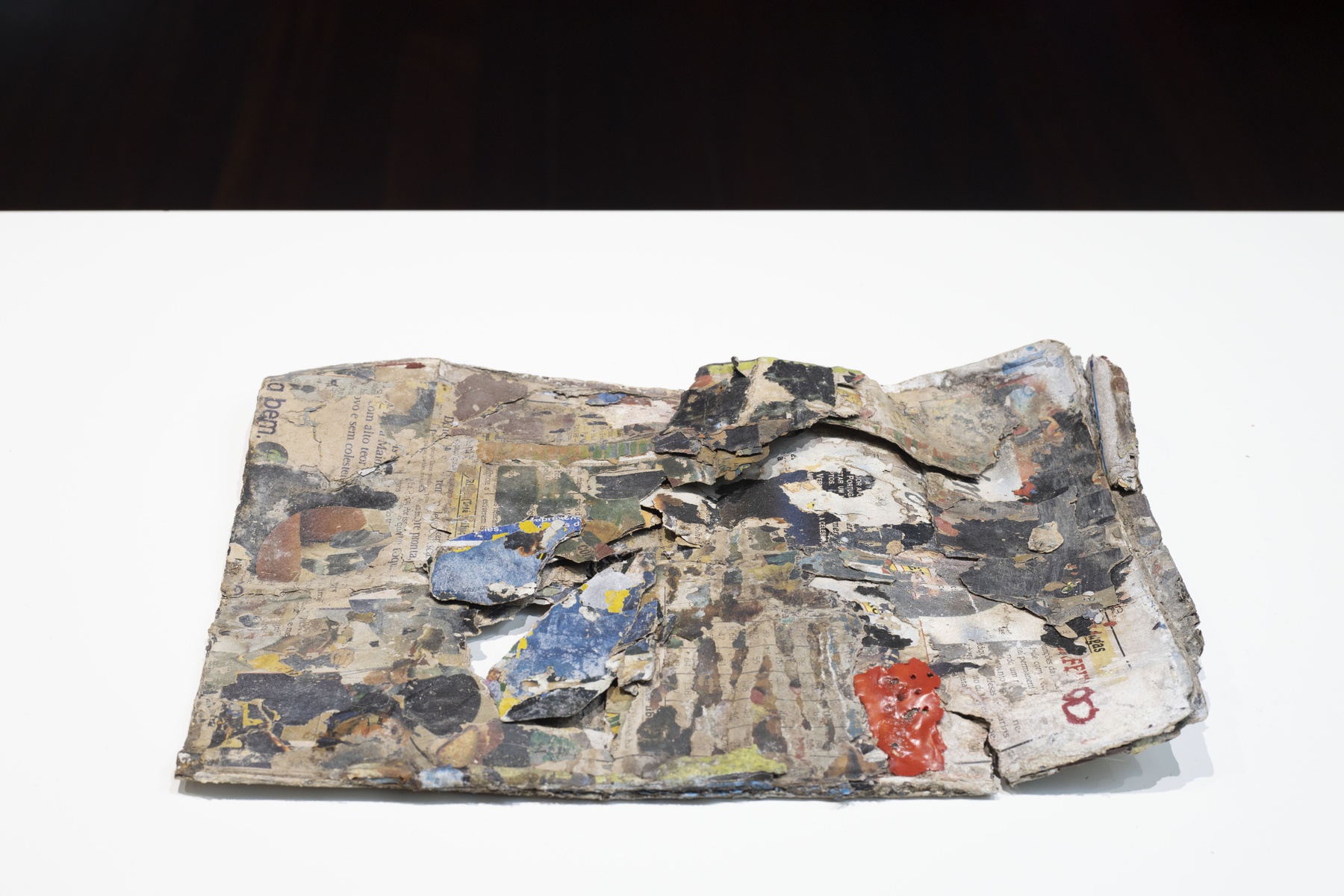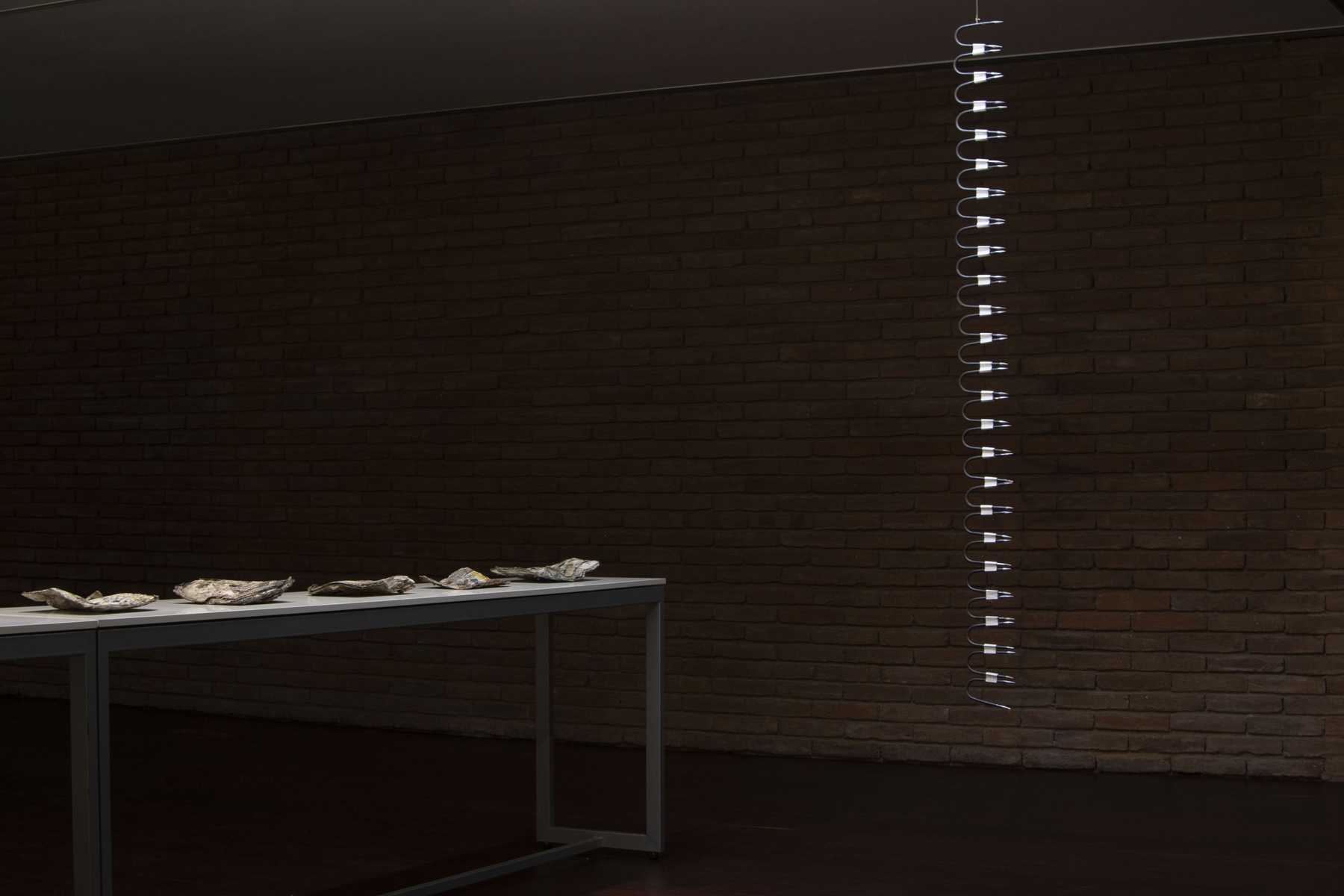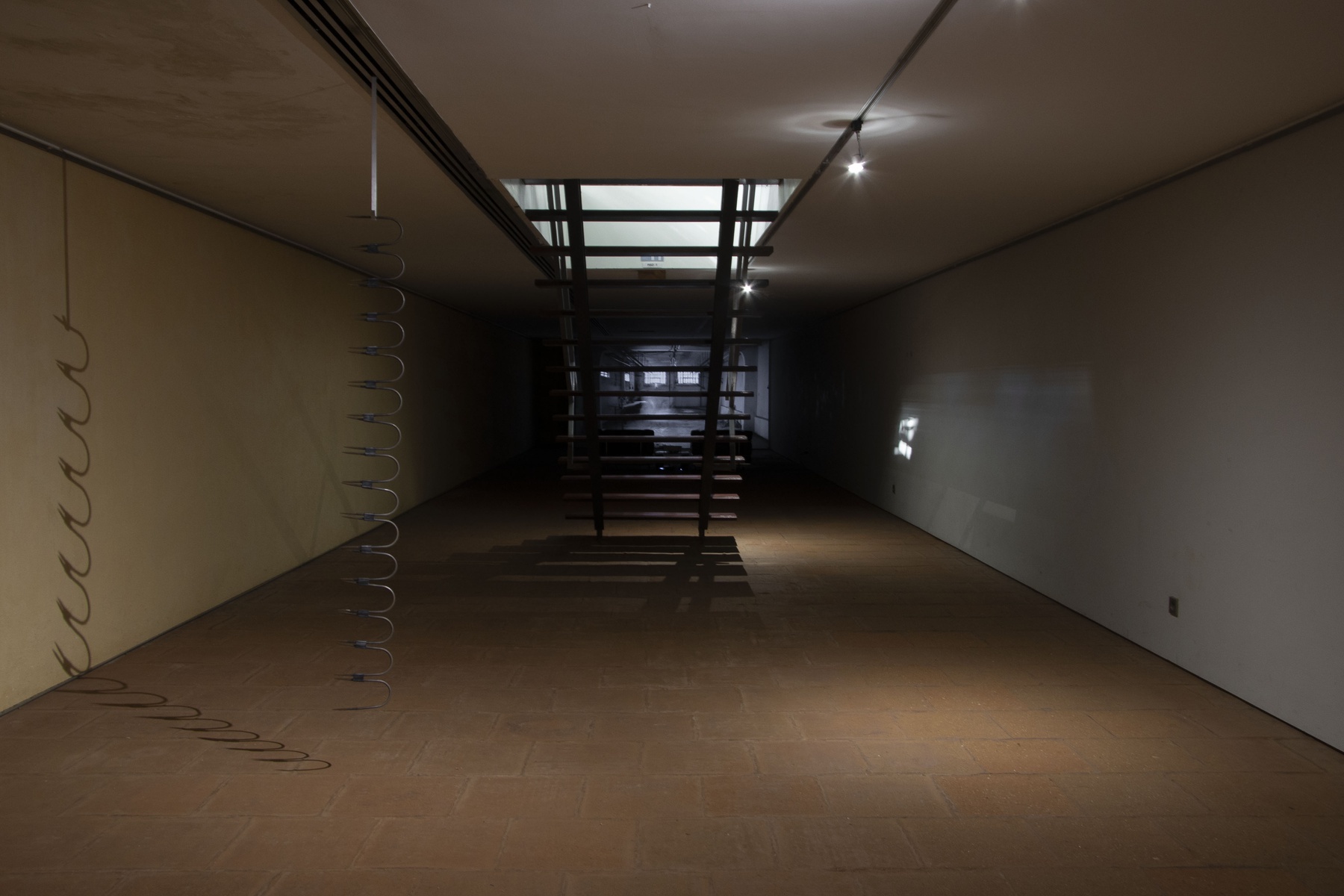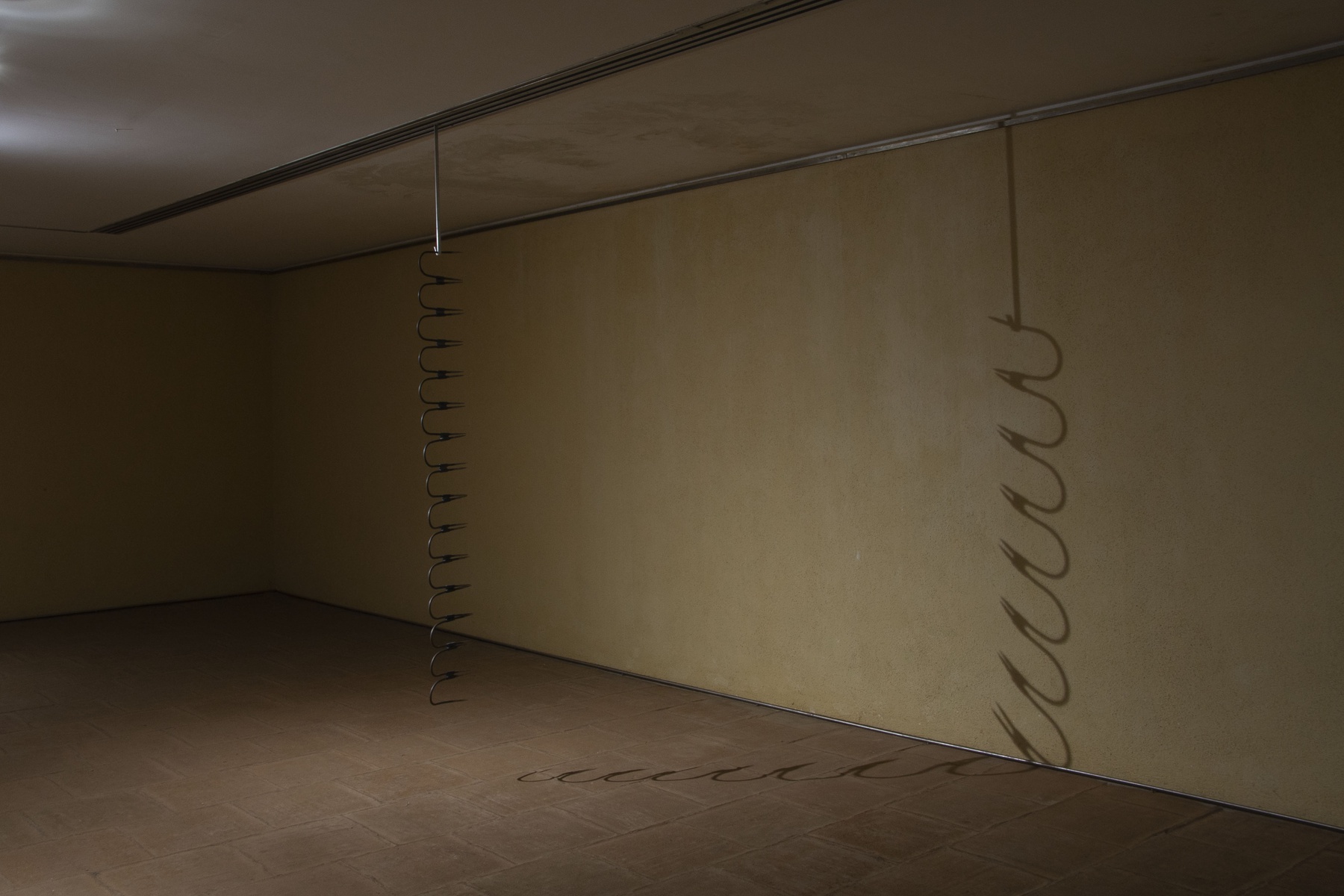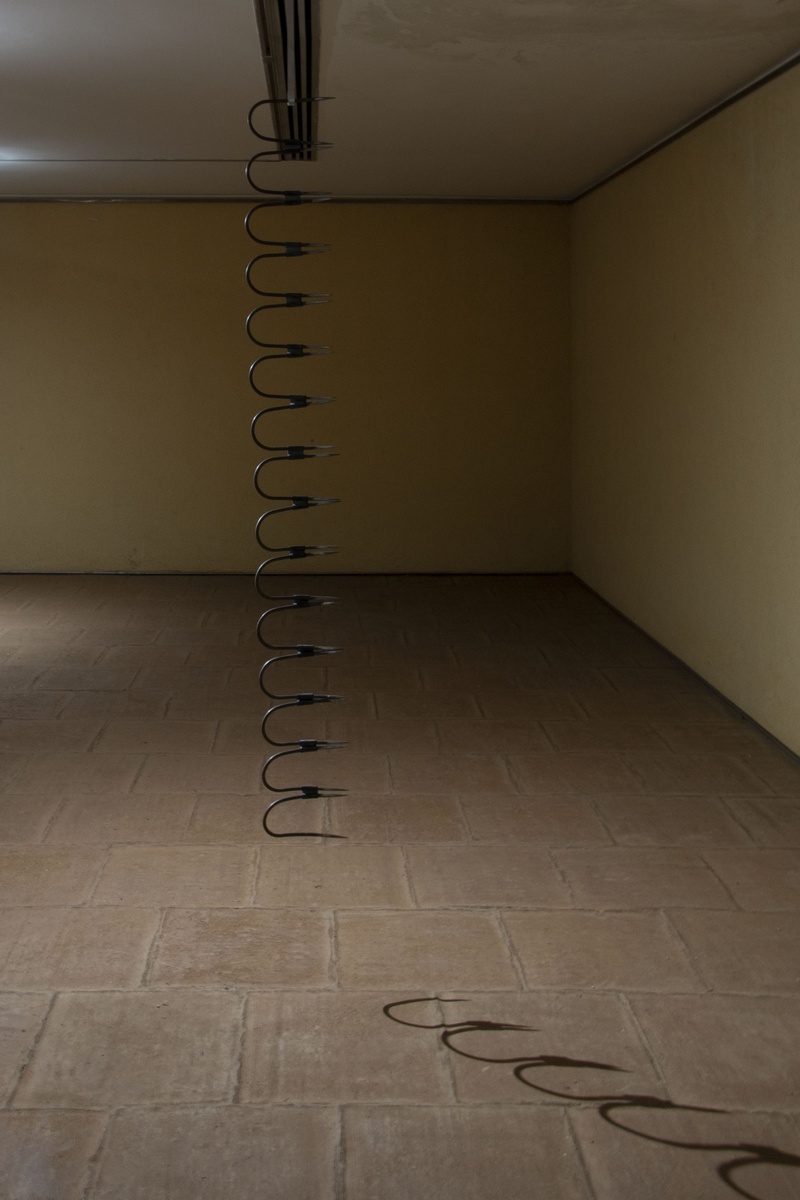 Displaced
10 Sep – 25 Oct 2021
Artists
Bárbara Fonte
Dayana Lucas
Maria Durão
Marlene Dias
Rita Senra
Vera Mota
One need not be a Chamber — to be Haunted —
One need not be a House —
The Bram has Corridors — surpassing
Material Place —
Far safer, of a Midnight Meeting
External Ghost
Than its interior Confronting —
That Cooler Host.
Far safer, through an Abbey gallop,
The Stones a'chase —
Than Unarmed, one's a'self encounter —
In lonesome Place —
Ourself behind ourself, concealed —
Should startle most —
Assassin hid in our Apartment
Be Horror's least.
The Body — borrows a Revolver —
He bolts the Door —
O'erlooking a superior spectre —
Or More —
Emily Dickinson, The Complete Poems of Emily Dickinson, Boston, Toronto: Little, Brown and Company, p. 670.
A large window opens, larger than all the windows I've seen, however not onto the courtyard of our building in the Ungargasse, but onto a gloomy field of clouds. A lake might lie below the clouds. I have a suspicion as to what lake it could be. But it's no longer frozen over, it's no longer Fasching and the hearty men's glee clubs which once stood on the ice in the middle of the lake have disappeared. And the lake, which cannot be seen, is lined with many cemeteries. There are no crosses, but over every grave the sky is heavily and darkly overcast — the gravestones, the plaques with their inscriptions are scarcely recognizable. My father is standing next to me and takes his hand off my shoulder, since the gravedigger has come over to us. My father looks at the old man commandingly: fearful of my father's gaze, the gravedigger turns to me. He wants to speak, but merely moves his lips for a long time in silence, and I only hear his last sentence:
This is the cemetery of the murdered daughters.
(…)
When it begins the world is already mixed up, and I know that I am crazy. The basic elements of the world are still there, but more gruesomely assembled than anyone has ever seen. Cars are rolling around, dripping paint, people pop up, smirking larvae, and when they approach me they fall down, straw puppets, bundles of iron wire, papier mâché figures, and I keep on going in this world which is not the world, my fists balled, my arms outstretched, warding off the objects, the machines which run into me and scatter, and when I'm too afraid to go on I close my eyes, but the paints — glaring, gaudy, raging colors — spatter me, my face, my naked feet, I again open my eyes to see where I am, I want to find my way out of here, next I fly high up because my fingers and toes have swollen into airy, skycolored balloons and are carrying me to the heights of nevermore, where it's even worse, then they all burst and I fall, fall and stand up, my toes have turned black, I can't go on anymore.
Sire!
My father descends from the heavy downpour of paint, he says sardonically: Go on, just go ahead! And I cover my mouth — all my teeth have fallen out, they stand in front of me as two curved mounds of marble blocks, insurmountable.
I can't say anything, since I have to escape my father and get over the marble wall, but in another language I say: Ne! Ne! And in many languages: No! No! Non! Non! Nyet! Nyet! No! Ném! Ném! Nein! For even in our language all I can say is no, I can't find any other word in any language. Some rolling structure, perhaps the giant Ferris wheel that dumps excrement from the gondolas, is headed my way me and I say: Ne! Ném! But to stop me from crying out my no, my father drives his short, firm, hard fingers into my eyes, I am blinded, but I have to go on. It's unbearable. So I smile, since my father is reaching for my tongue and wants to pull it out so no one here, too, will hear my no, although no one does hear me, but before he can tear out my tongue something horrible happens, a huge splotch of blue gushes into my mouth, so that I can no longer utter any sound. My blue, my glorious blue, in which the peacocks walk, my blue of faraway, my blue fortune on the horizon! And the blue reaches deeper down inside, into my throat, and my father now helps things along and tears my heart and entrails out of my body, but I can still walk, I first hit slushy ice before arriving at the permanent ice, and an echo within me asks: Isn't there anyone left, isn't there anybody left, in this whole world, isn't there anybody and among brothers isn't there one who is worth something, and between friends! What's left of me is frozen inside the ice, a clump, a clod, and I look up where they, the others, are living in the warm world, and Siegfried the Great calls me, at first quietly, then loudly, impatiently I listen to his voice: What are you looking for, what kind of book are you seeking? And I am voiceless. What does the great Siegfried want? He calls from above more and more clearly: What kind of book will it be, what will your book be?
Suddenly, atop a polar summit from which there's no return, I am able to shout: A book about Hell. A book about Hell!
The ice breaks, I sink beneath the pole into the center of the Earth. I am in Hell. The wispy yellow flames wreathe about, the fiery curls hang down to my feet, I spit the fires out, swallow the fires down.
Ingeborg Bachmann, Malina, Penguin Classics, 2019, pp. 143-146.
Biographies
Bárbara Fonte (Braga, Portugal, 1981) graduated in 2004 in Fine Arts – Painting at the Faculty of Fine Arts of the University of Porto. She completed a post-graduation course, in 2005, in Theory and Practice of Drawing, in the same faculty. In 2011, she attended the MA in Education of Visual Arts at the Faculty of Philosophy of the Catholic University in Braga. Since 2006, she has been a Drawing and Visual Arts teacher in secondary and higher education. Since 2014, she has devoted herself exclusively to artistic production. Her artistic practice has been developed in the area of drawing, embracing photography, video, performance, and installation.

Dayana Lucas (Caracas, Venezuela, 1987) carries out practical research in the field of drawing with a particular interest in the transition from drawing to sculpture. She has held various collective and individual exhibitions in institutional contexts and independent spaces in Portugal and Brazil. She also works as a designer in the area of culture, having collaborated with musicians, plastic artists and several Portuguese cultural institutions. In 2019, she created the project "ORINOCO", a publishing house for books and artist's editions. She was co-founder of Oficina Arara (2010–2017) and collaborates since 2010 with the collective SOOPA that unfolds in several areas: music, theatre, contemporary dance, among others.

Maria Durão (Fão, 1999) studies painting at the Faculty of Fine Arts of the University of Porto. She studied cello at the Esposende Music School and later Communication Design at the Escola Artística Soares dos Reis, in Porto. Her work spans painting, drawing, collage, and photography, in a search for rare encounters between words and forms, crossing different languages that blend in one place and represent the everyday and, at the same time, step away from it. Her work is marked by the love for the book object, and all that it represents; for what is constantly changing, damaged, forgotten, and destroyed.

Marlene Dias (Beira, Moçambique, 1956) moves to Lisbon to study at the age of 16, concluding her degree in Fine Arts – Painting at the Faculty of Fine Arts of the University of Lisbon in 1981. She was awarded a scholarship by the Calouste Gulbenkian Foundation between 1979 and 1980. She has taught Visual Arts in several Lisbon secondary schools. She currently lives and works between Lisbon and Alvaiázere. It is here that she finds and updates common aspects between artistic practice and the work of maintaining the surrounding natural biodiversity. Since 1986, she has been participating in both solo and group exhibitions.

Rita Senra (Barcelos, 1993) lives and works in Oporto. She has a degree in Fine Arts from the Faculty of Fine Arts of the University of Porto. In 2015, under the Eramus+ program, she integrated the studio of Jiřího Příhody – Akademie výtvarných umění v Praze, in the Czech Republic. In 2019, she was in an artist residency in Clermont-Ferrand, France, in a cross-residency project by the cultural association Saco Azul. She develops her artistic work in the areas of drawing and installation, giving rise to both solo and group exhibitions since the year 2014. She has been a member of Sismógrafo since 2016.

Vera Mota (Porto, 1982) is an artist whose practice is rooted in performance, sculpture, drawing and installation. Her work is identified with minimalist principles, containing common traits that point to a conflict between a quest for order and a simultaneous fascination with the possibilities of error and accident. Vera Mota grants particular attention to the economy of presence, to effort and action, seeking thus to create new spaces for objects through composition. Her practice often questions the conflicting conditions that govern the relationships of verticality and horizontality. This junction functions as a stimuli for the act of performance. The works of Vera Mota have been featured in several solo and group exhibitions, both in Portugal and abroad.
Support
Displaced
10 Sep – 25 Oct 2021
@ Casa das Artes
Rua Ruben A, 210. Porto
view on map

Tuesday to Friday
10:00–12:30 / 14:30–18:30
Saturday 14:30–21:00
Sunday and Monday 14:30–18:30

Free admittance
Related