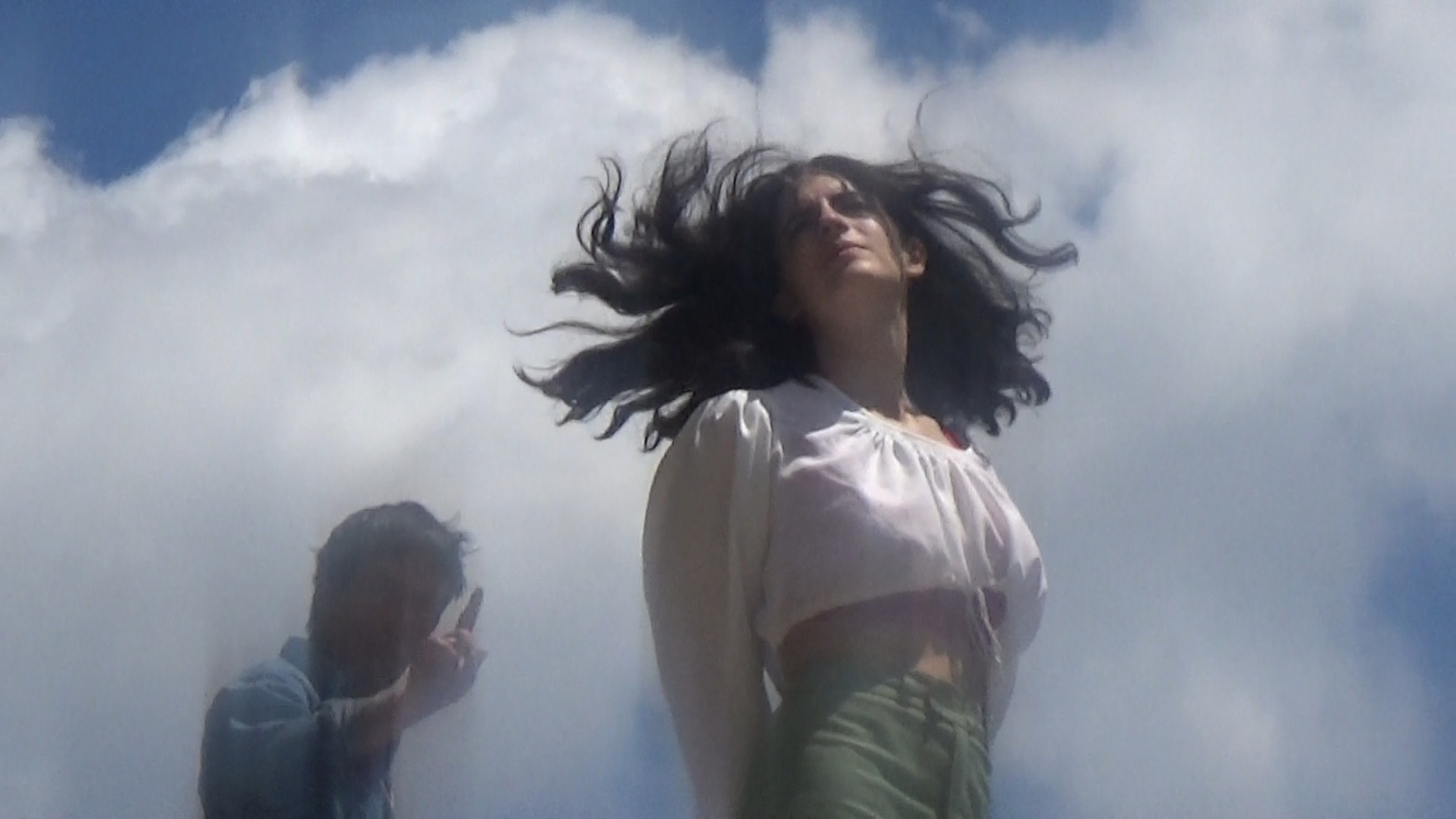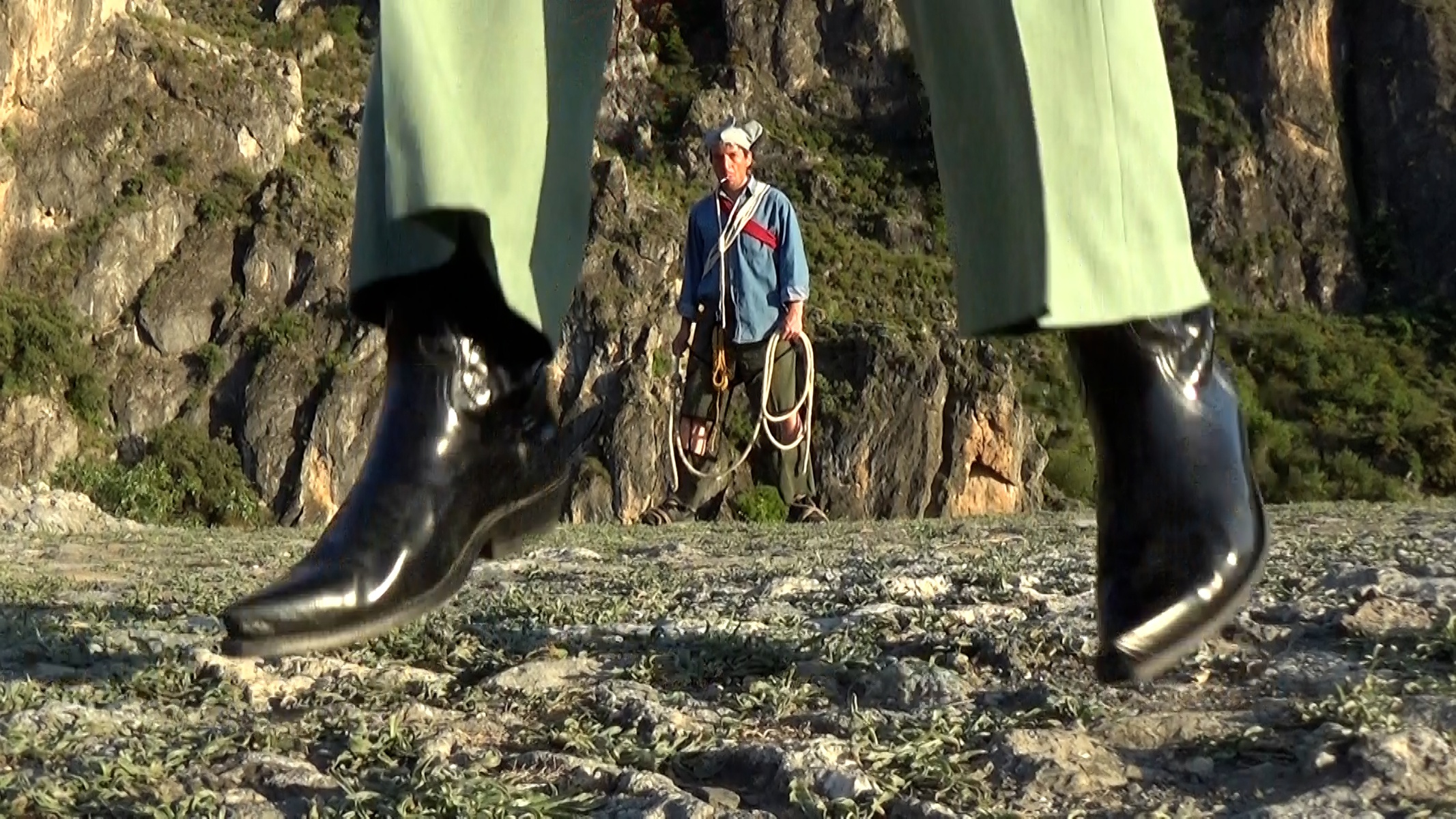 The triple offence and the triple revenge of Roppo, Sheara and Morshackle at the chicha-saloon
Performance
Fri, 2 Sep 2022
19:00 – 22:00
Performative screening
Duration aprox. 50 min
19:00
22:00

Free admittance, limited capacity
Reservations: mail@sismografo.org
Ladies and gentlemen, all gentle people, friends, comrades, strangers, brothers and sisters, Sheara and Morshackle invite you to the Portuguese premiere of The triple offence and the triple revenge of Roppo, Sheara and Morshackle, in their pop-up chicha-saloon at Sismógrafo. Come taste the Blue crystal special while watching that one-of-a-kind film brought to you from the beautiful province of Granada. You will be entertained, warmed up, delighted, amazed, appalled, outraged, pleased, hydrated, dehydrated, and what not. You can boo and cheer, laugh and weep, as you please. Red carpet, refreshments and entertainment provided. Yeeha, waiting for you sugars.
Film:
The triple offence and the triple revenge of Roppo, Sheara and Morshackle, 2021
Experimental western by Pauline Maure
With Victoria Aime, Borja López, Marco Mariani, Pauline Maure
runtime: 30 minutes
Soundtrack: French and Spanish
Subtitles: English
Performance:
Special screening at the sheesha saloon of Sheara and Morshackle
Victoria Aime (Sheara) and Pauline Maure (Morshackle) and Borja López (Roppo, on video-call)
Duration aprox: 50 min
Pauline Maure is a filmmaker at crossroads between conceptual and story-based moving images. She works with installations and performance to enhance the screening experience of her videos. She wrote, directed and edited her first western movie The triple offence and the triple revenge of Roppo, Sheara and Morshackle with a handyman and homemade special effects, an homage to home movies and holidays family plays. She is currently working on the screenplay of the sequel, The triple vacation and the triple progeny of Roppo, Sheara and Morshackle, an aquatic western featuring cowgirls and cowboys in thalassotherapy. She is currently resident in De Liceiras 18 for the creation of the costumes of this next movie: experimental swimwear with Far West and sanatorium inspirations.
Victoria Aime is a performing arts creator and translator. She creates performative works for the stage within her company, El Temblor. She is currently developing a series of plays under the title HET LAM GODS. She leads a collective investigation on ASMR and Mukbang entitled Trágate un libro, started in Medialab-Prado in February 2021 and which will continue in 2022 thanks to the Ayudas Injuve para la creación joven grant (Spain). Currently, she also collaborates with Carlos Pulpón (Quemar las Naves) for the creation of the mutant piece PPPP (X Encuentros de creación en Magalia 2021, Haga Zoom aquí - Macomad). She has performed under the direction of Angélica Liddell and Sara Molina.
Victoria Aime and Pauline Maure collaborated on the set of The triple offence and the triple revenge of Roppo, Sheara and Morshackle, on the creation of an extraterrestrial ASMR video R136A12A00FF420255x Blue Planet (featured in 2022 DIAMETRALE B-sides selection, "a curated program with focus on films, that are audiovisually very exceptional or have a very special sense of humour", Innsbruck, Austria, Antifilm film festival, London, UK, 2021 EsMoA Video Art + Film Festival, El Segundo, California ) and soon on a food and electronics installation, "Drool train".
Performance
Fri, 2 Sep 2022
19:00 – 22:00
Performative screening
Duration aprox. 50 min
19:00
22:00

Free admittance, limited capacity
Reservations: mail@sismografo.org