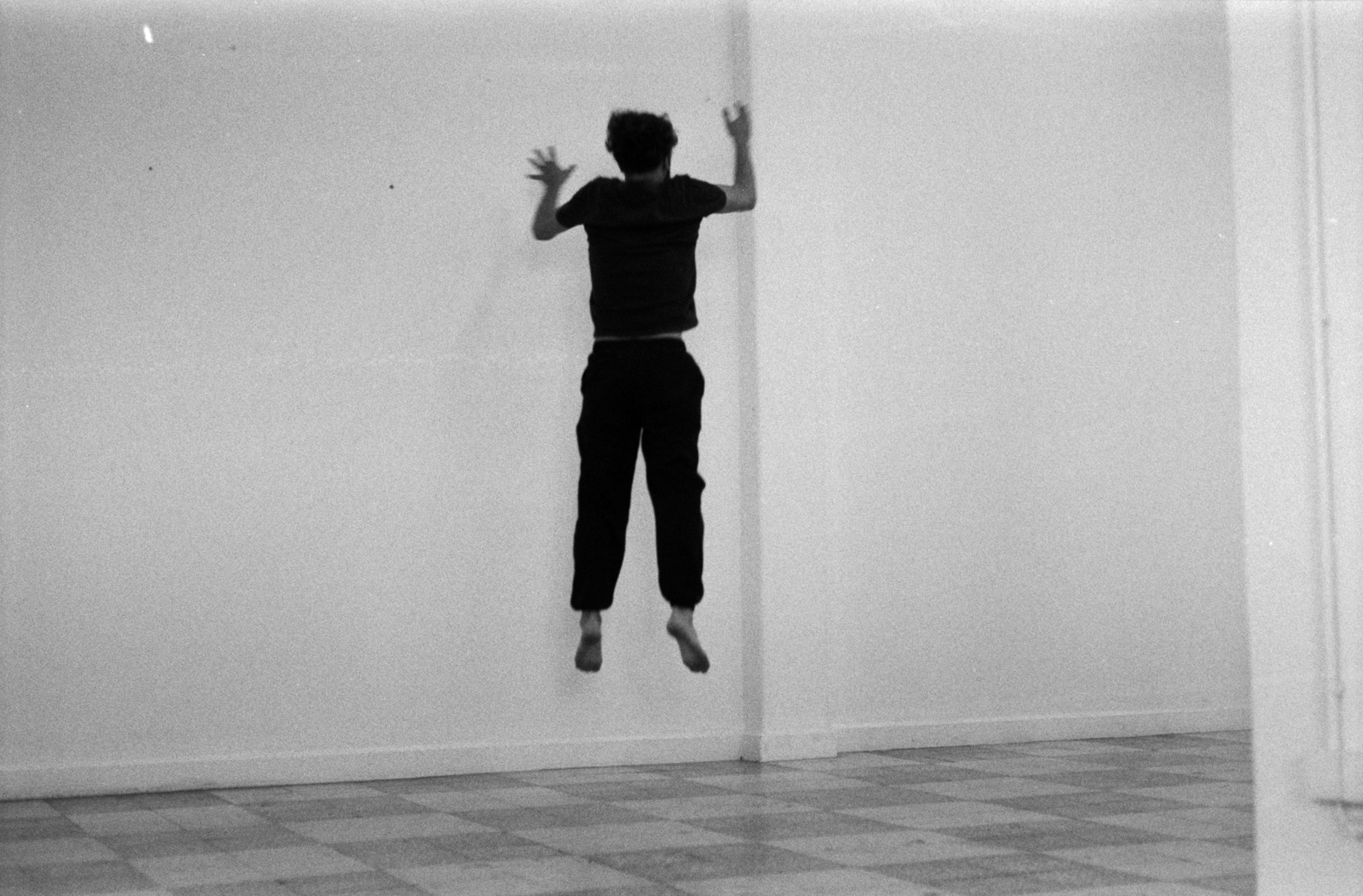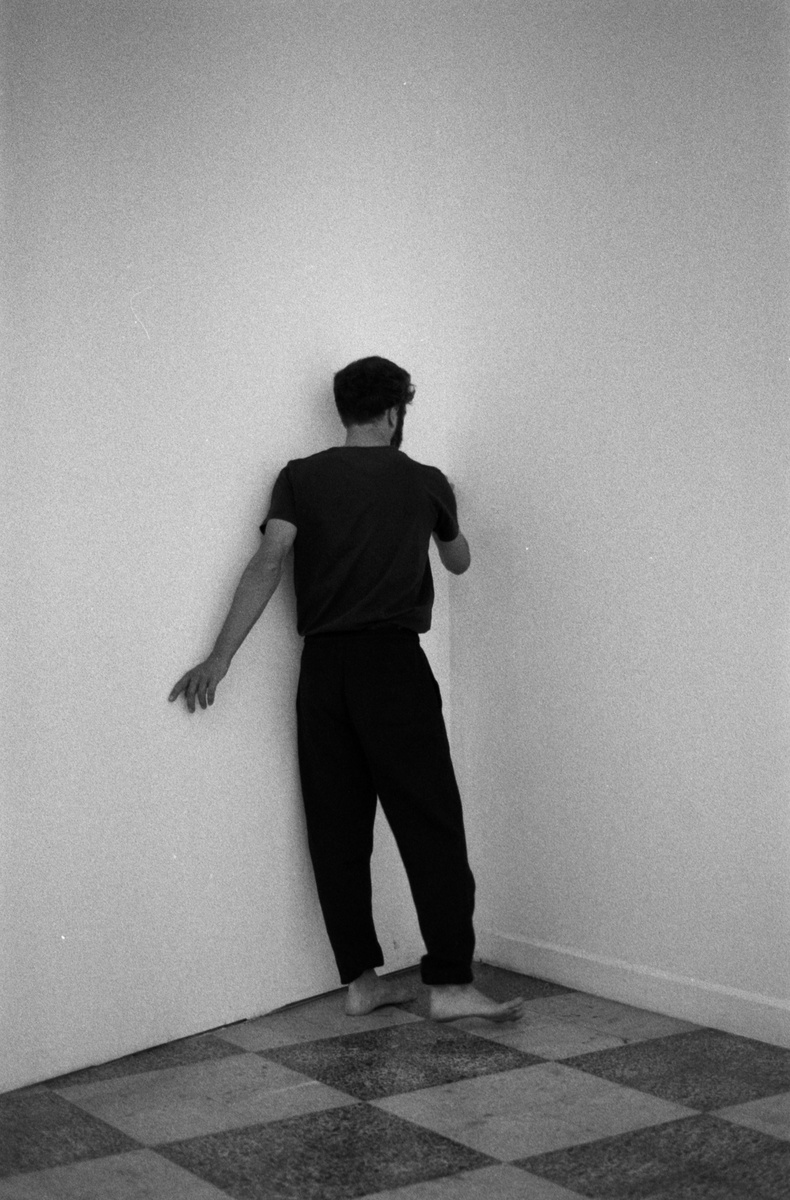 Performance
Sat, 26 Feb 2022
00:01
Sun, 27 Feb 2022
00:01

Performance, temporary installation and reading

Saturday, 26 February 2022
16:00
20:00

Sunday, 27 February 2022
15:00
18:00

Duration 50 min
Capacity of each session: 15 pax
Ages 6 and up
Free admittance
Reservations mail@sismografo.org
Pieces is a multidisciplinary work that focuses on the various infinites present in the part, a performance composed of several choreographic compositions, inquires about the poetic potential which exists in the brief description of a work or in its evocation. Inspired by the short film and cinema masterpiece "The Perfect Human" (1967) by Jørgen Leth, based on the legacy of Bas Jan Ader's falls, from an original script composed of concrete movements and instructions, read and performed live.
Text, Choreography, Music and Performance: Bruno Humberto
Live narration and Choreographic assistance: Isadora Alves
Photography: Miguel Ângelo Santarém
Residence support: Thirdbase, Museu da Marioneta
Supported by: Calouste Gulbenkian Foundation
Bruno Humberto (Caldas da Rainha, 1981) studied and taught in the Masters of Performance Making, at Goldsmiths College, London. Author and director of The Camus Incident (site-specific performance finalist for the Oxford Samuel Beckett Theater Trust Award), the solo Holding Nothing, the urban landscape performance Land, the interactive piece The Death of the Audience, Carbo, among others. Collaborated with the choreographers Charlotte Spencer, Yael Karavan, Vânia Rovisco, with the artists Graeme Miller, Gustavo Ciríaco, Allard van Hoorn, among others. He currently works in collaboration with the writer Rui de Almeida Paiva and with Isadora Alves in the making of new pieces. Collaborates in the edition of the contemporary art magazine Wrong Wrong and curates performance, photography and installation. He curated the exhibition Acts of Disappearance, awarded by the Parallel award and presented, among others, in the 2019 edition of Photo London. Humberto also has an experimental solo music project and is part of the bands CATARATA and Orchestra Elastique.

Isadora Alves (Lisboa, 1996) graduated from the Superior School of Theater and Cinema and the University of São Paulo. She was part of the shows É como a noite em pleno dia ao pedaços, by Tiago Viera (2015); O actor que pensava que o teatro era a vida, by Tiago Mateus; A Beleza – Pequena Conferência de Jean-Luc Nancy, by João Rodrigues, replacing Maria Duarte (2016); Sul dos Niño Proletário (2017); A Democracia (é divertida!), by Maria Duarte; MB#6 (2018), by Miguel Bonneville and O Mundo é Redondo, by António Pires (2018). She participated in the films Verão Danado, by Pedro Cabeleira, Frágil, by João Eça, and Destiny Deluxe, by Diogo Baldaia. Isadora Alves worked with Jan Brokof in the exhibition Exotification and in the project Hans Staden TV (2017). During her training, Isadora also worked with La Ribot and Teatro O Bando. In 2019, she created and directed her first show -V-I Gesto presented at Espaço Anjos70 in Lisbon.
Performance
Sat, 26 Feb 2022
00:01
Sun, 27 Feb 2022
00:01

Performance, temporary installation and reading

Saturday, 26 February 2022
16:00
20:00

Sunday, 27 February 2022
15:00
18:00

Duration 50 min
Capacity of each session: 15 pax
Ages 6 and up
Free admittance
Reservations mail@sismografo.org
Related