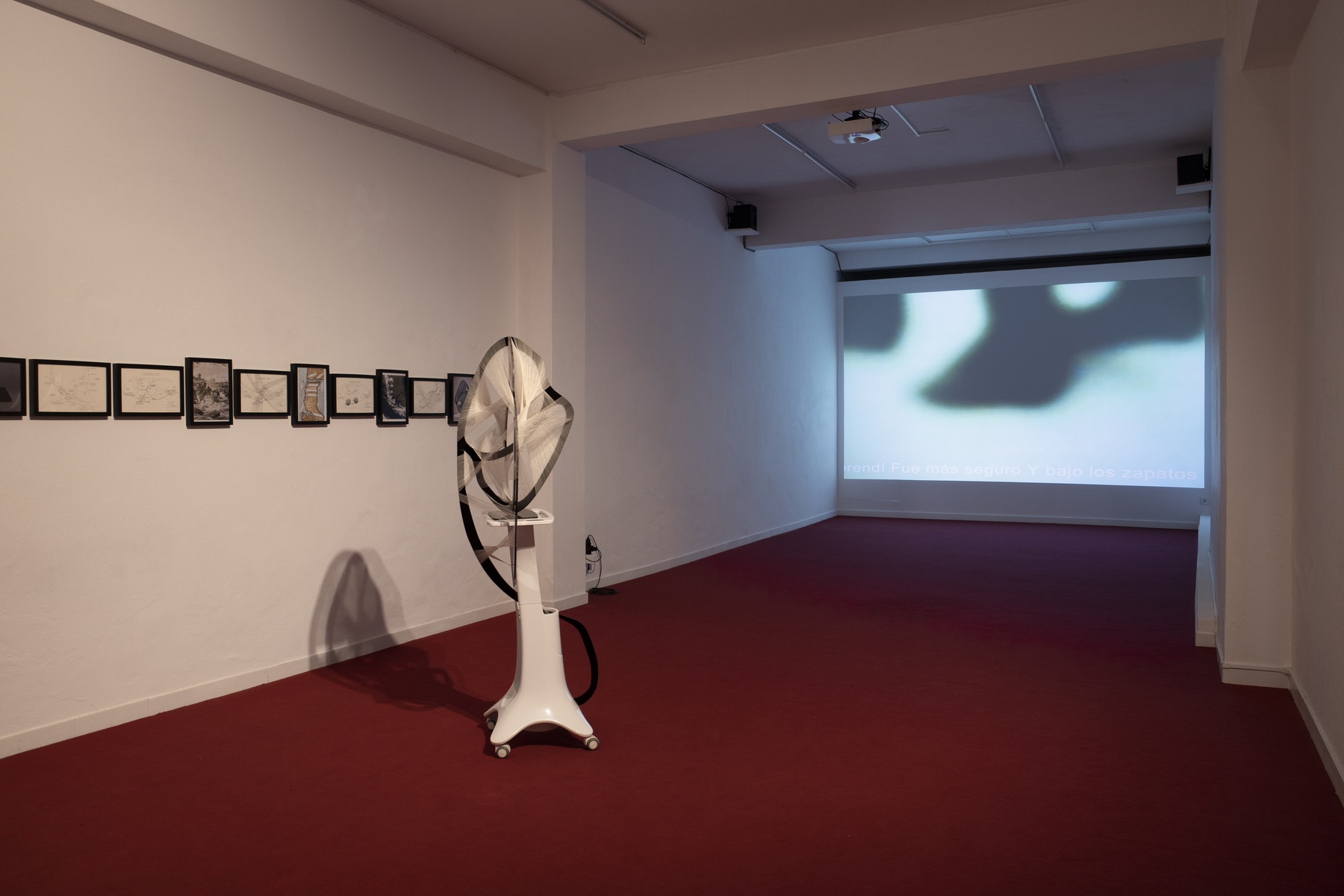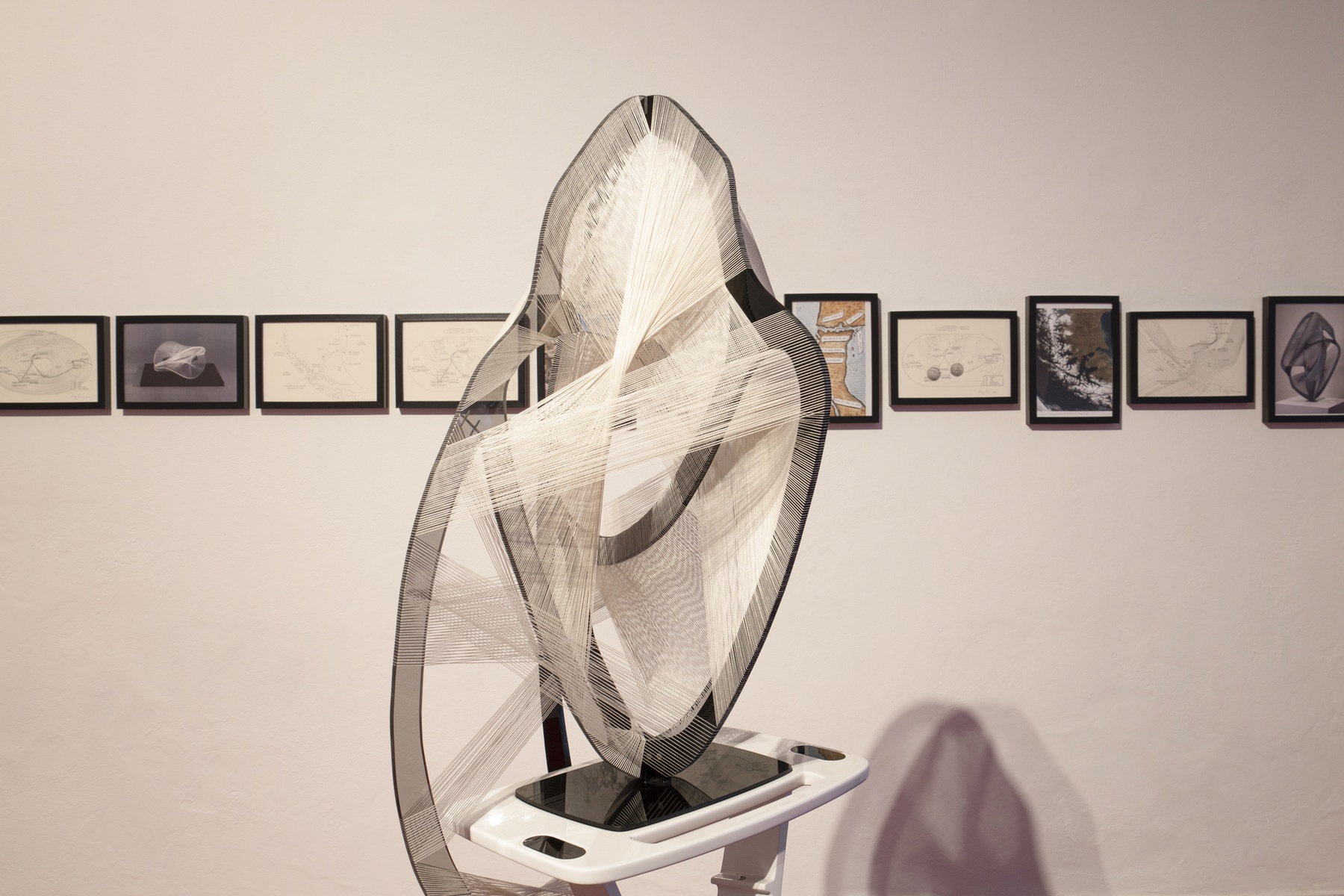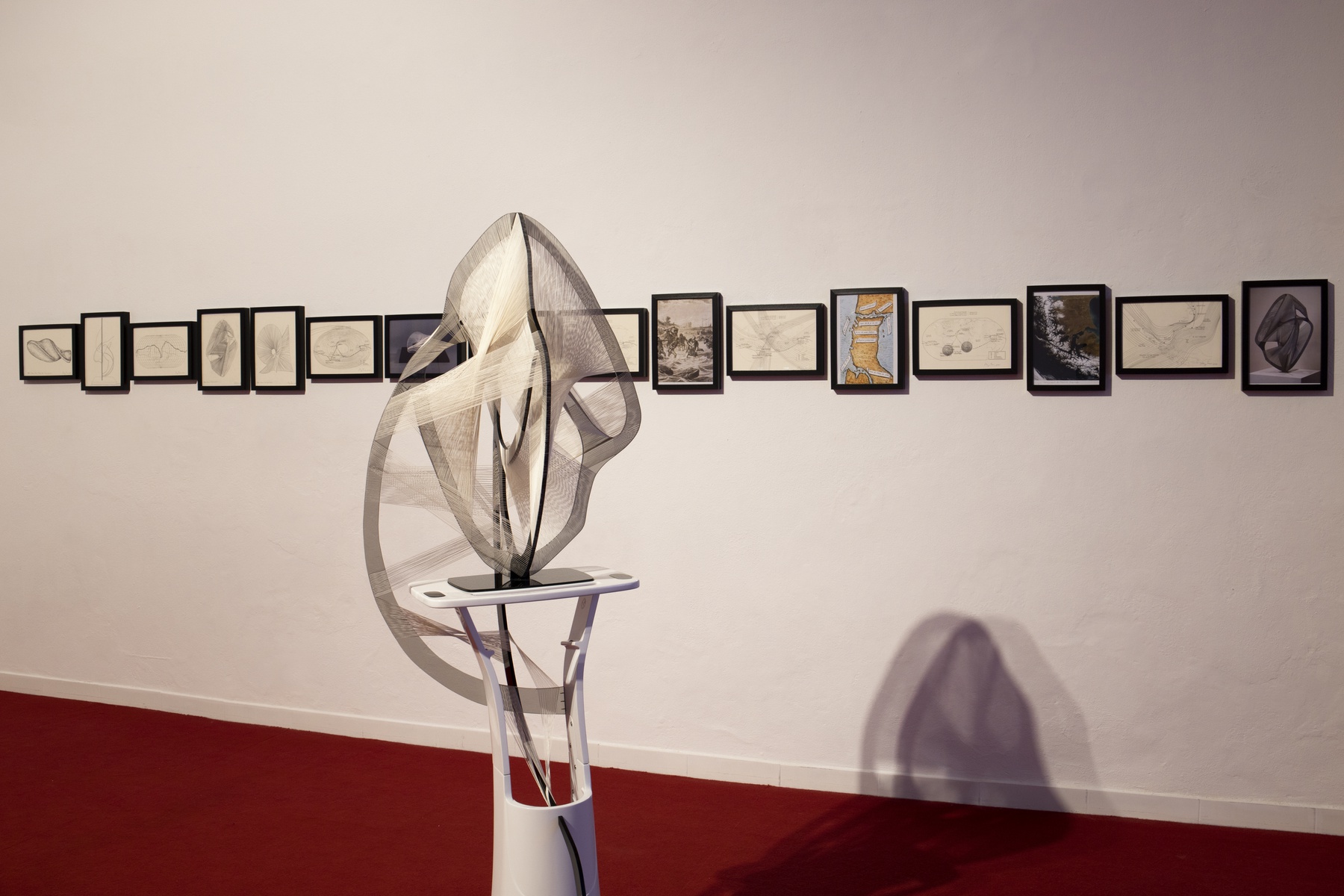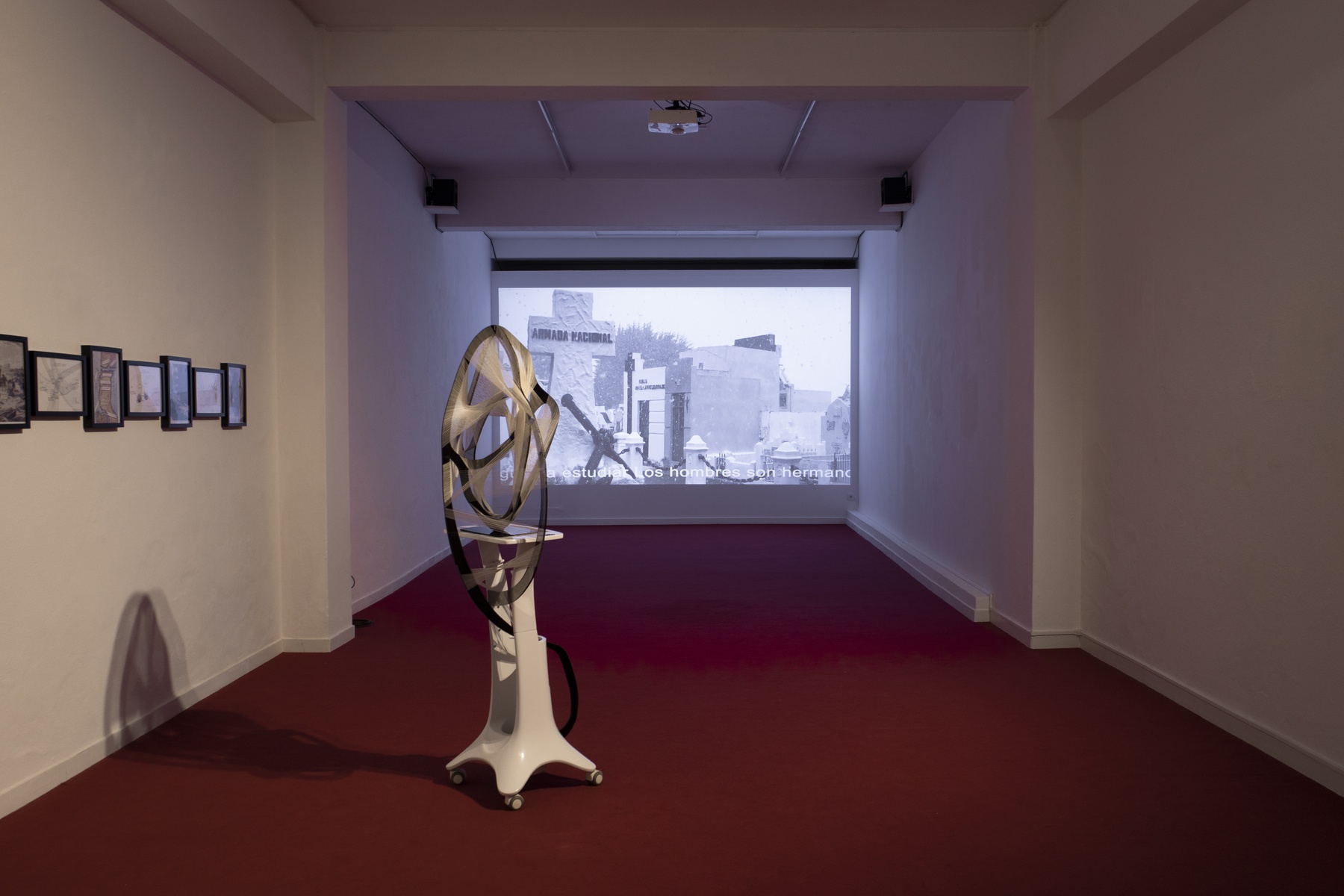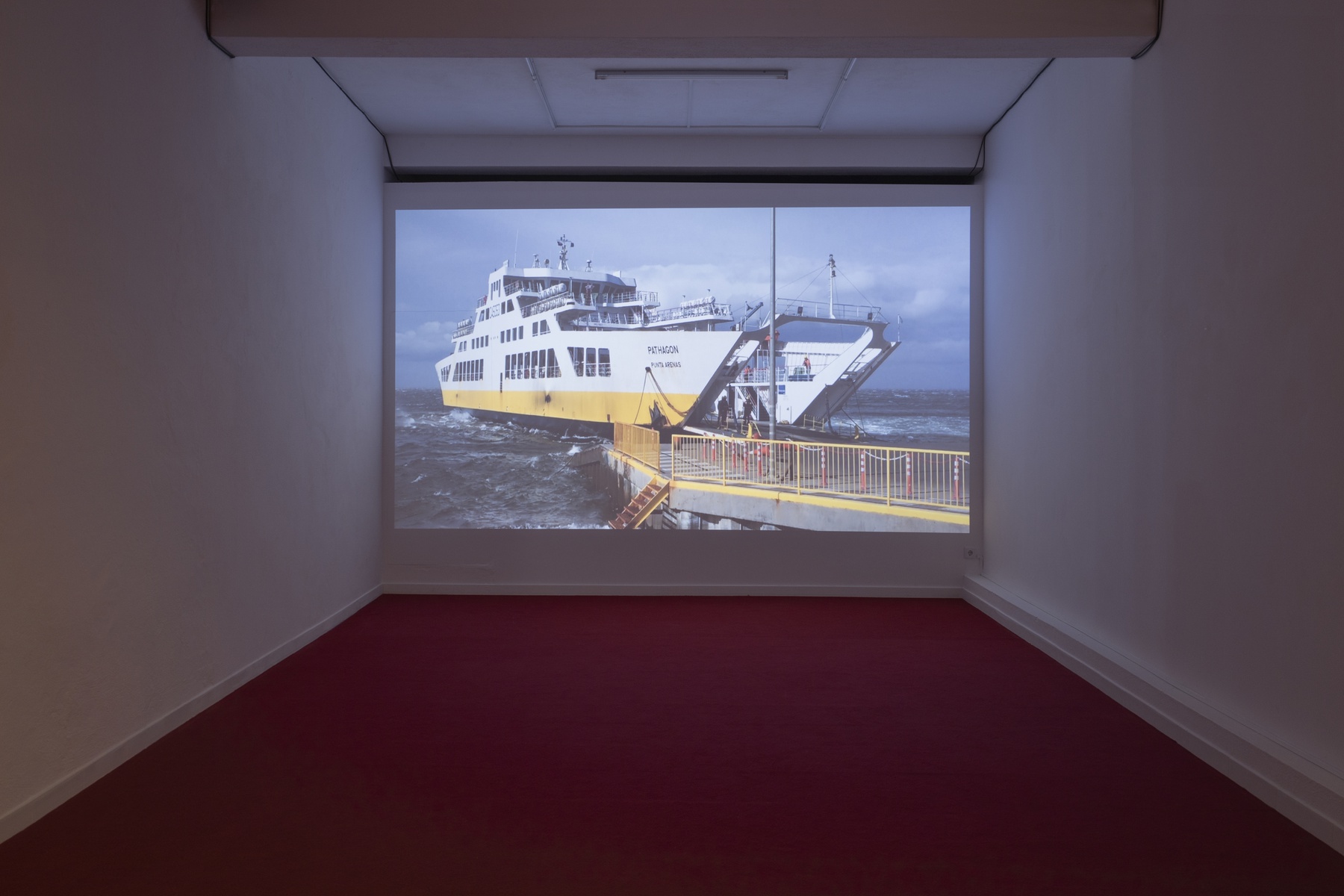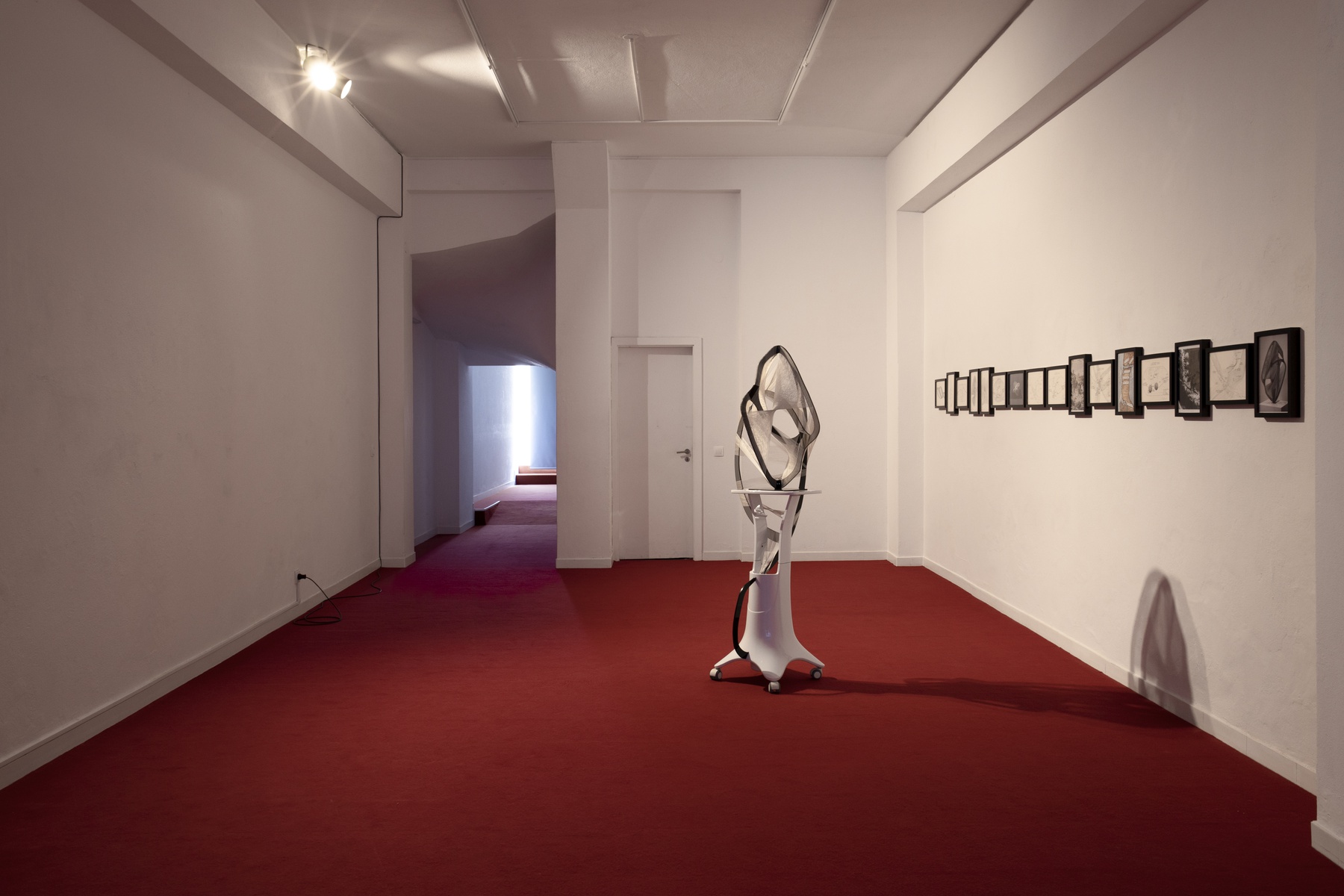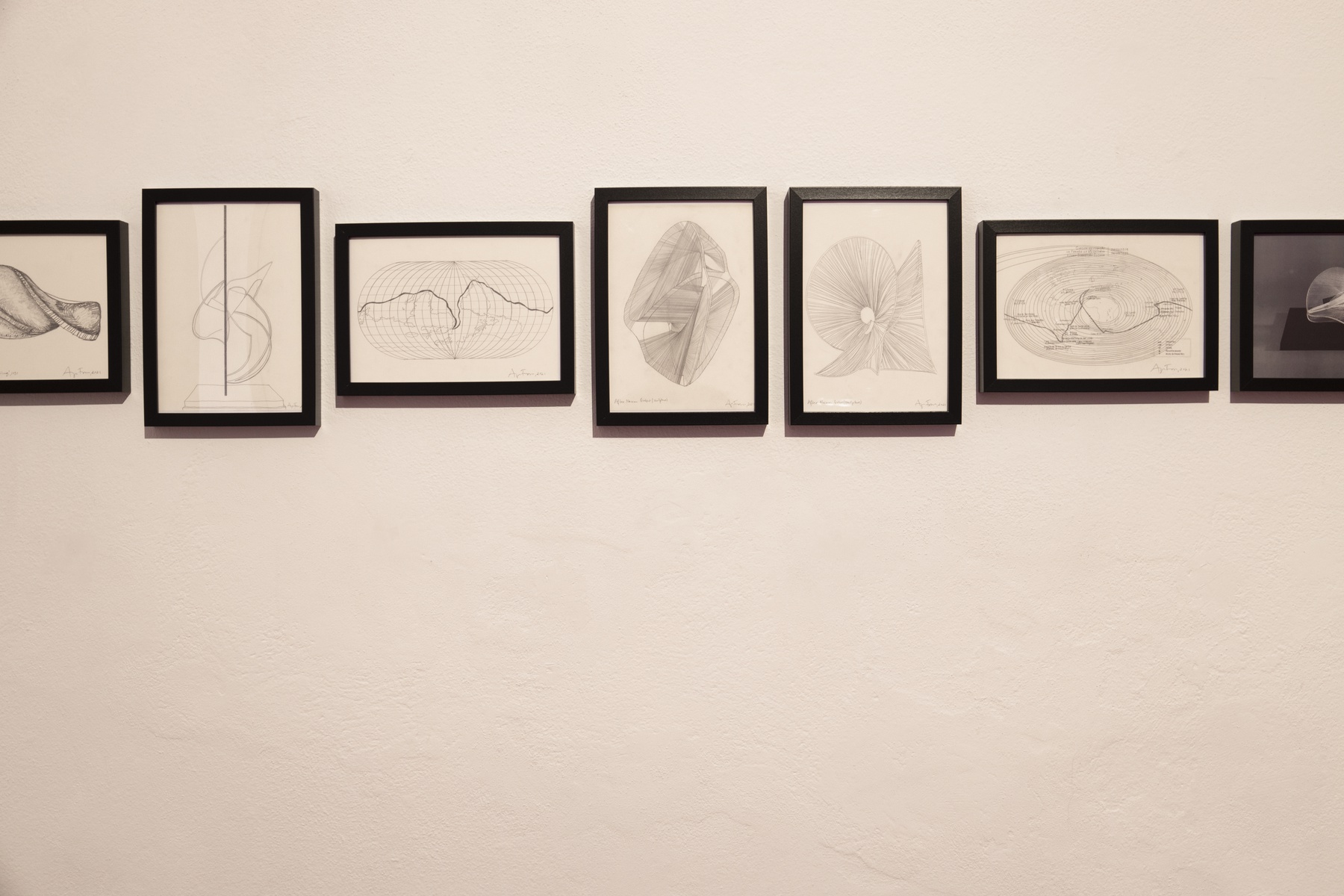 Heavier than the sky
Exhibition
20 Nov – 19 Dec 2021
Curated by n/a
A trip to Chile, more precisely to Punta Arenas, is the starting point for Heavier Than the Sky, the exhibition that Ângela Ferreira brings to Sismógrafo. Punta Arenas, located in Chile's Southern Zone, has for several centuries been marked by the colonial, political, geopolitical, and economic tensions of a port city geographically positioned as the main point of the sea crossing between the Atlantic and Pacific Oceans. This crossing, revealed by Europeans almost 500 years ago during the circumnavigation by Fernão Magalhães and Juan Sebastián Elcano, not only allowed the discovery that the Earth is round, but also became the gateway to the colonization of Chilean and Latin American territory.
Used since Chilean independence as a key city to claim Chile's sovereignty over the Strait of Magellan, Punta Arenas was marked in the first post-independence years by its character as a prison city, imposed by the central powers, and by intense immigration.This city is today a place of enormous tourist and expeditionary importance for access to the Antarctic Peninsula. It is precisely in this relationship with the sea and with navigation that Más Pesado Que El Cielo (viajes magallánicos) begins, an emotional diary of this trip to Punta Arenas. From this point on dry land, which is both a point of departure and arrival, Ângela Ferreira's camera shows us a docked passenger freighter, revealing, right from the start, what has been a constant in this geographical point over the last 500 years: the arrival and departure of peoples and commodities.
This videographic journey that the artist proposes us is guided precisely by this game of memories between departures and arrivals, but also by a hope in the fight of those who have been left behind. Más Pesado Que El Cielo unfolds in this web of relationships between a colonial past, a country marked by a complex political history since its independence, and the chance that made Ângela Ferreira pass through Punta Arenas precisely in the moments that preceded the outburst of the protests of the Chilean people in 2019. This is reflected in the various images of the Punta Arenas cemetery, a place where complex demographics and the legacy of the colonial past are evident; in the artist's appropriation of images from the 2019 protests, as well as the song that accompanied those protests, El baile de los que sobran, by the Chilean rock band Los Prisioneros; or in revisiting of her past works. This travel journal highlights this correlation between the memory of a past and the attempt to look at it from a critical perspective alongside the contemporary claims of a series of protests marked by the past of Chile's constituent legislation.Thus, this "baile de los que sobran", seeks to reverse, in that space and time, the sense of the lines that defined both.
The multiplicity of times that intersected in that place led Ângela Ferreira back to the maps, more specifically to the map of the circumnavigation route. The series of drawings presented here evokes this concern of the artist regarding the idea of map and route, the metaphor of what the representation of a route can be. On a Eurocentric world map, this route dotted with dates of arrival at various places is also a metaphor and a gateway to everything that came after it. These drawings, clusters of lines that seem to lead to no route, are also a way to understand this space of representation as a possibility for the creation of new metaphors, capable of helping to understand the complexity of enchantments and moments raised by that place and time. Lines, close to the lines that Naum Gabo used in his Linear Constructions, for it was in Gabo that Ângela saw a possibility to understand the complexities of that place.
We thus restore to sculpture the line as direction, which prejudice had stolen from it. This way, we affirm in sculpture depth, the unique form of space. [Realist Manifesto, Naum Gabo and Antoine Pevsner, 1920]
Being defined by lines – not only those that mark the space of the sculpture but also those that fill it – Gabo's sculptures helped Ângela to grasp the complexity inherent in Punta Arenas and the multiplicity of spatial and temporal lines that define it. Gabo, by assuming the line as a direction of the sculptural object, allowed it to define itself in the confrontation between the void and the concrete, establishing the resistance of the object not through its mass, but through the planes and lines that form it. The possibility of perceiving in this Heavier than the Sky(sculpture), presented by Ângela Ferreira, both a time and a space, which are those of the sculpture itself, as well as all those who intersect and crossed itself and who coincided and diverged there, allows us to look at it as this construction of new metaphors capable of making us dream that those who have been left behind will be able to redraw new lines.
Ângela Ferreira was born in 1958 in Maputo, Mozambique, grew up in South Africa and obtained her MFA from the Michaelis School of Fine Art, University of Cape Town. She lives and works in Lisbon, teaching Fine Art at Lisbon University, where she obtained her doctorate in 2016. Ferreira's work is concerned with the ongoing impact of colonialism and post-colonialism on contemporary society. Her sculptural, sound and videographic homages of unexpected figures like, Carlos Cardoso, Ingrid Jonker, Jimi Hendrix, Jorge dos Santos, Diego Rivera or Miriam Makeba, Angela Davis, Forough Farrokhzad. Selected works: #BucketsystemMustFall (2021); A Spontaneous Tour of Some Monuments of African Architecture (2021); Talk Tower for Forough Farrokhzad (2020); 1 Million Roses for Angela Davis (2020); Power Structures (2020); Dalaba: Sol d'Exile (2019); Pan African Unity Mural (2018); Talk Tower for Diego Rivera (2017); Wattle and Daub (2016); A Tendency to Forget (2015); Independance Cha Cha (2014); Mount Mabu (2013); Stone Free (2012); Collapsing Structures/ Talking Buildings (2012); Cape Sonnets (2010/2012); For Mozambique (2008).
Exhibition
20 Nov – 19 Dec 2021