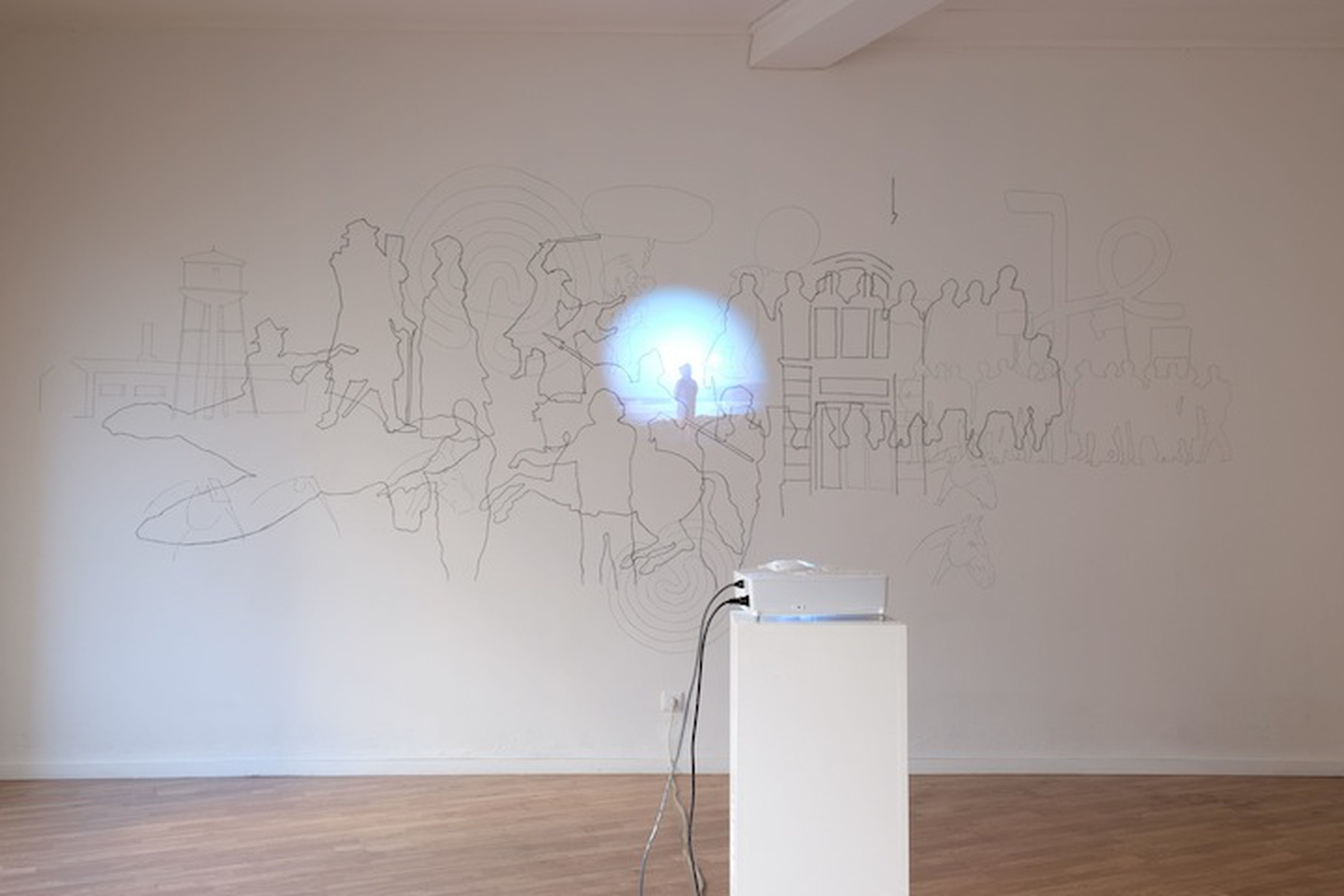 WHAT IS TO BE DONE?
Exhibition
22 Dec 2016 – 21 Jan 2017
Opening
Thursday, 22 December 22:00

Free admission

Curated by Óscar Faria
"Time urges because the task is long... Caught up in a movement that began to move mountains, the worlds, forces, and forms in the likeness of what regularly revolves and reshapes the river, we experience an urgency: that of doing and thinking in order to be able to do. (...) It is necessary to plunge into this river that is never the same, diving and feeling the movement of the river bed, the movement of the banks, the force of the current. And try to keep the spirit far away in the sea, where the river reaches." (Jean-luc Nancy, Que faire?, 2016)
<br><br>
ÂNGELO FERREIRA DE SOUSA (Porto, 1975) graduated in Fine Arts (painting) at the Faculty of Fine Arts of Porto. He was a founding member of Caldeira 213 space (1999/2002). He's a resident artist at The Window, Paris and Hangar, Barcelona and a scholar from the same institution in two more residencies: Marseille (Triangle - France) and Rotterdam (Duende Studios). He is also a scholar from the Catalonia government in the project "Schengen sem esforço". He's been showing regularly since 1998 including, among the solo shows: Orange - RosaLux, Berlin, 2016; Bibliothèque Trouvée - The Window, Paris, 2013; Squamata - Banco Central, Rio de Janeiro, 2012; Walhalla - performance - Berlin and Kassel, 2012; Praça do Anjo I a VI , with Carla Cruz - Porto, 2007-16; Fox Power 800 - MEWS, London, 2010; Intelligence Services - Milan, 2005, and 70X7 - performance - Museu Vostell, Cáceres, 2005. He also participated in several group shows such as: Já reparaste como o ponto de interrogação... - Atelier-Museu Júlio Pomar, Lisbon, 2016; Gramáticas Flexíveis - Casa das Artes, Porto, 2015; A partir de mañana, todo – Center for digital culture - México, 2012; Dig-Dig - Plataforma Revólver, Lisbon, 2012; Biennal d'Art Contemporain - Rennes, 2010; Espontani - Centre d'Art of Santa Mònica, Barcelona, 2007 ; Busca-Pólos - Guimarães and Coimbra, 2006; Quartel – Porto, 2004 ; Exploracions - Centre d'Art La Capella, Barcelona, 2003 and Arte Público – Serralves Museum (Library), 2001. He is currently living and working between Paris, Barcelona and Porto.

Exhibition
22 Dec 2016 – 21 Jan 2017
Opening
Thursday, 22 December 22:00

Free admission