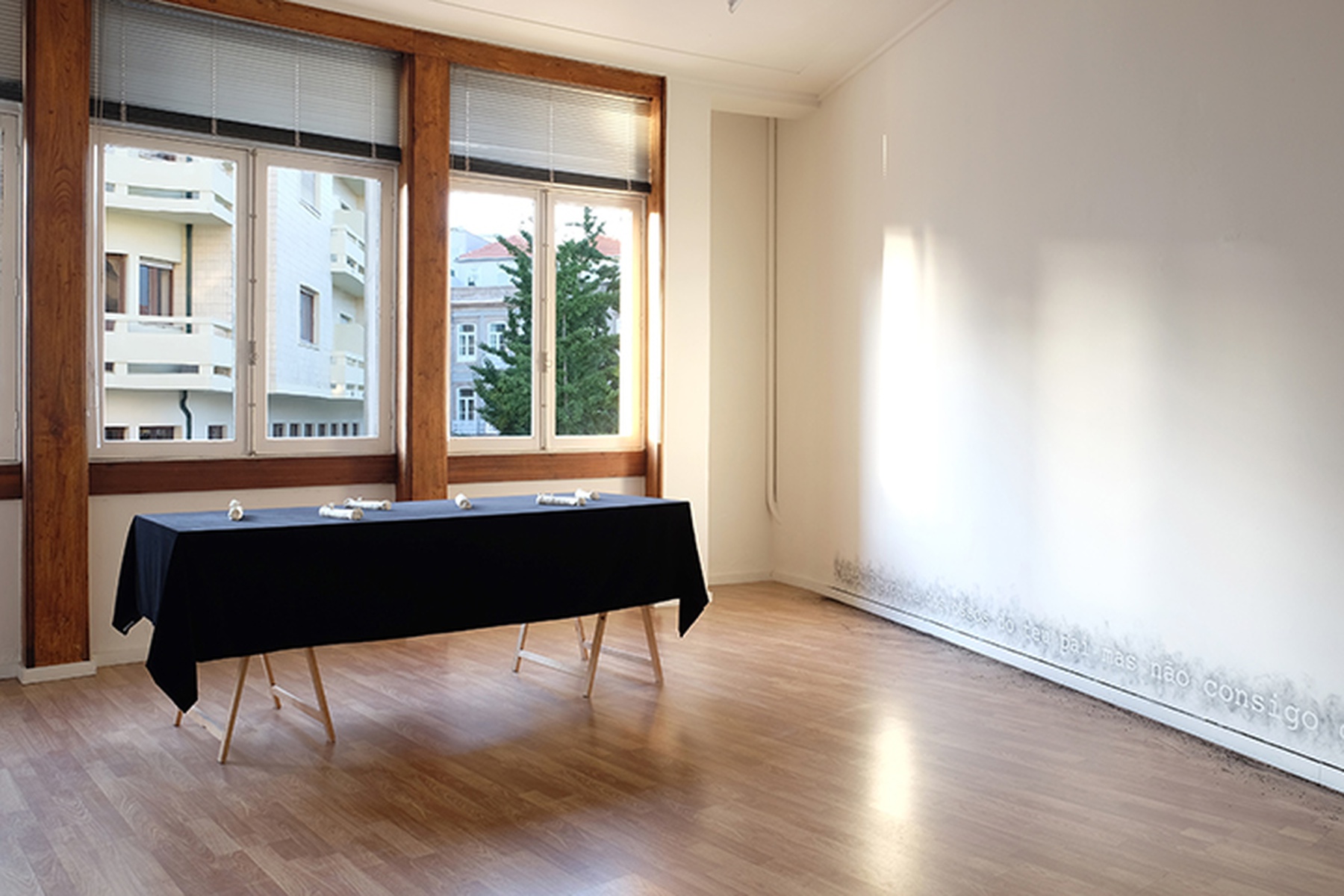 The sister of František R.
Exhibition
15 Jul – 12 Aug 2016
Opening
Friday, 15 July 22:00

Free admittance
Dear brother, I have long wanted to send you these words, but the home affairs haven't been giving me the quietness I need to organize ideas and tell you of my life. There are, however, setbacks that give us those hours of rest conducive to choosing the right sentences to our states of mind. A seasonal disease makes me stay longer in bed thus allowing me those breaks favorable of writing. The full moon, in this nocturnal silence, also inspires the courage to tell you my disagreement about your contract with the Schwarzenberg family. What madness is going on someone's head when he decides to take the bones of their resting place to decorate a chapel: it does not seem an action worthy of such a noble lineage. And you got into this desecration, my brother! What is wrong with you? Did you forget the education given to us by our beloved parents? And what will old father Friedrich think, he who took so much care in teaching you the gospels, with their stories of miracles and exemplary life of Christ? Did you not have someone by your side to bring you to reason? The description you do of your ideas for Sedlec, especially in the last letter, seem to me so grisly, so diabolical, so disparate... I was indeed very concerned: people admire you as a woodcarver and that's the craft you should keep doing. Wealth is not everything, dear František! Yesterday I decided to go to the city, despite the fragile state that I'm in. I tried to calm my anxiety with a visit to the museum. I saw a painting that intrigued me, the visit of Alexander, the Great, to Diogenes of Sinope, a work of Caspar de Crayer. It had already caught my attention before, but now everything seemed new, as if it was the first time I observed it. In the painting, the military is before the cynical – whose head reminds me of another of St. Augustine, in an altar from the same author, which I saw one day in Valenciennes. The Greek, who is resting on the barrel that serves him as a shelter, was thus asked: "What do you want, philosopher?" The answer was immediate: "Get out of the front of the sun that warms me." They say both died on the same day, I do not know if this is true, but if it is, it also does not matter, because destiny was fulfilled for all of us. Unhelpful and misleading are the efforts to create an artful life. Who am I? The most difficult of questions, my brother. Think about it, maybe you can meet yourself again. Grounded with so many thoughts, dear František, I tried to distract myself doing those sugar decorations, that you liked so much when you were a child, for hours passing time in the kitchen, next to our mother. And, can you imagine, suddenly, I realized I was shaping bones, which I aligned on the table with the precision of an archaeologist. I let myself be carried away by excitement and, not knowing how, I was making a flower grow from every sweet, as if the root was fed by the hard tissue of the imagined skeleton. I only stopped when I made it bloom. All so nice, so benign, that soon there came an overwhelming desire to eat that petals. I confess: I licked my fingers. And I felt very happy. Can't you terminate the contract, my brother? I imagine that one day, your desire to decorate the chapel can be mistaken for art: what a nightmare! And the plans for building giant chandeliers made with the bones of the dead. Devil himself would not think of it! If only you would get inspiration from nature: flowers, fruits... Please, my dear, do not read these words as a reproof, but I fear the future consequences of your act: turn the chapel into one of those places listed in a Baedeker guide. Can you imagine Sedlec frequented by atheists? What vulgarity, poor František. I say goodbye, with regards and affection.
Yours always,

António de Sousa (Matosinhos, 1966) lives and works in Porto. He graduated in Visual Arts – Painting, at the Faculty of Fine Arte of Porto, in 1994. He has been showing regularly since 1993, and his work is represented in the collections of Fundação de Serralves (colecção Ivo Martins), of Museu do Neo-Realismo, of CAPC – Centro de Arte Contemporânea de Coimbra and in the collection Maria José Laranjeiro. His recent solo exhibitions include: "an endless Húbris", Museu do Neo-Realismo (Vila Franca de Xira, 2012); "Basta uma Abissínia.. e uma Coca-Cola", Uma certa falta de coerência (Porto, 2012); "Tales from... nowhere", Galeria Reflexus (Porto, 2010); "Never Ending Battle...", Project Room – Galeria Reflexus (Porto, 2009); "acerca da sobrevivência", Galeria Extéril (Porto, 2009) and "Uma Exposição sem Qualidades", Uma certa falta de coerência (Porto, 2008). Among the group exhibitions in which Sousa participated, are: "Lugares de Viagem", Bienal da Maia, Forum da Maia (Maia, 2015); "Sem Quartel / Without Mercy", Sismógrafo (Porto, 2014); "Square eyes", CAZ, (Penzance, Cornwall, Inglaterra, 2011); "Colecção Maria José Laranjeiro", Centro cultural Vila Flor (Guimarães, 2011); "Às Artes Cidadãos", Museu de Serralves (Porto, 2010); "Impresiones y comentários – Fotografía Contemporánea Portuguesa – Obras de las coleciones BESart y Fundação de Serralves" – Museu de Arte Contemporânea, Fundació Foto Colectania, Barcelona e Sala Parpallo, Valência (2010) and "Está a morrer e não quer ver", Espaço Campanhã (Porto, 2009).
Exhibition
15 Jul – 12 Aug 2016
Opening
Friday, 15 July 22:00

Free admittance