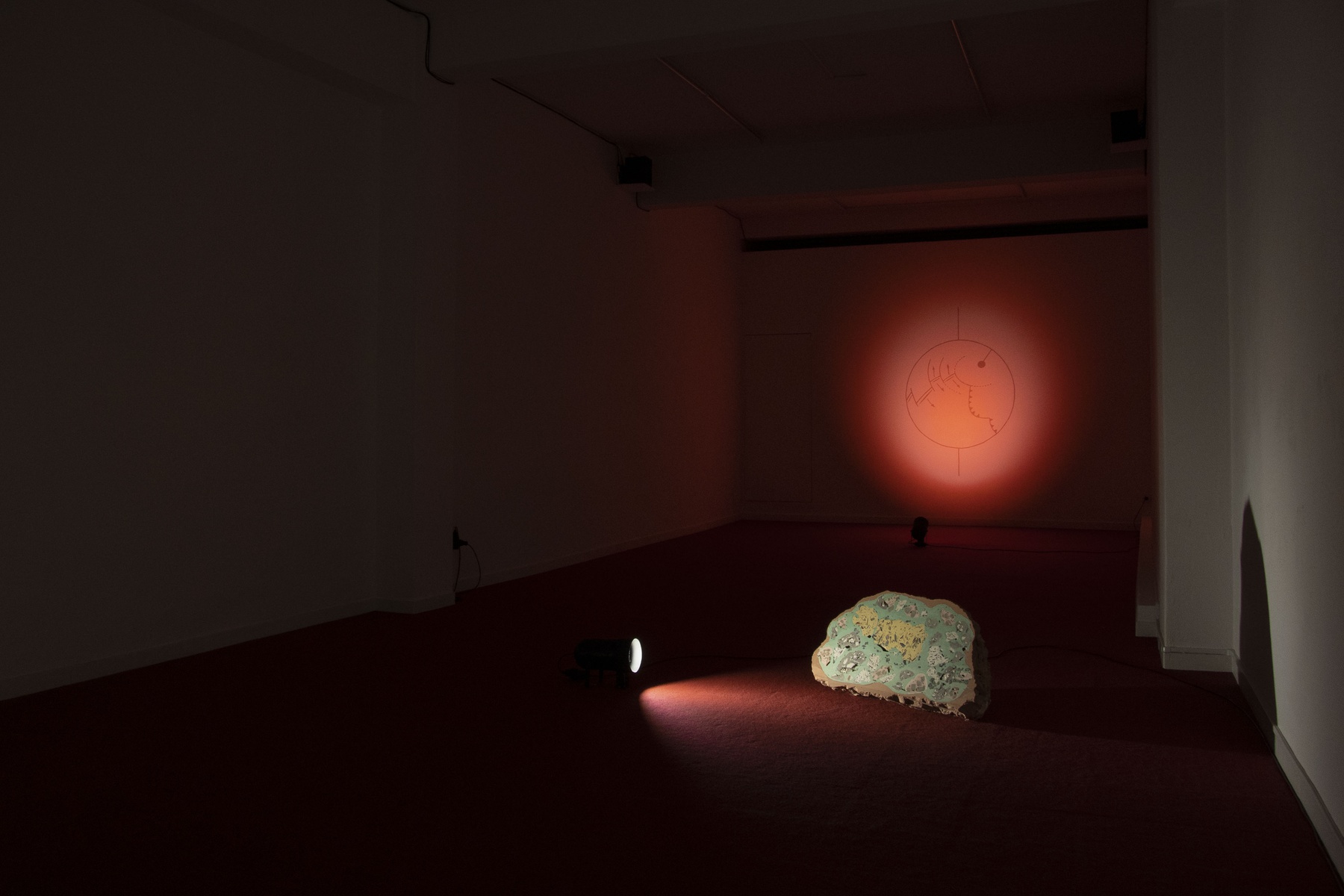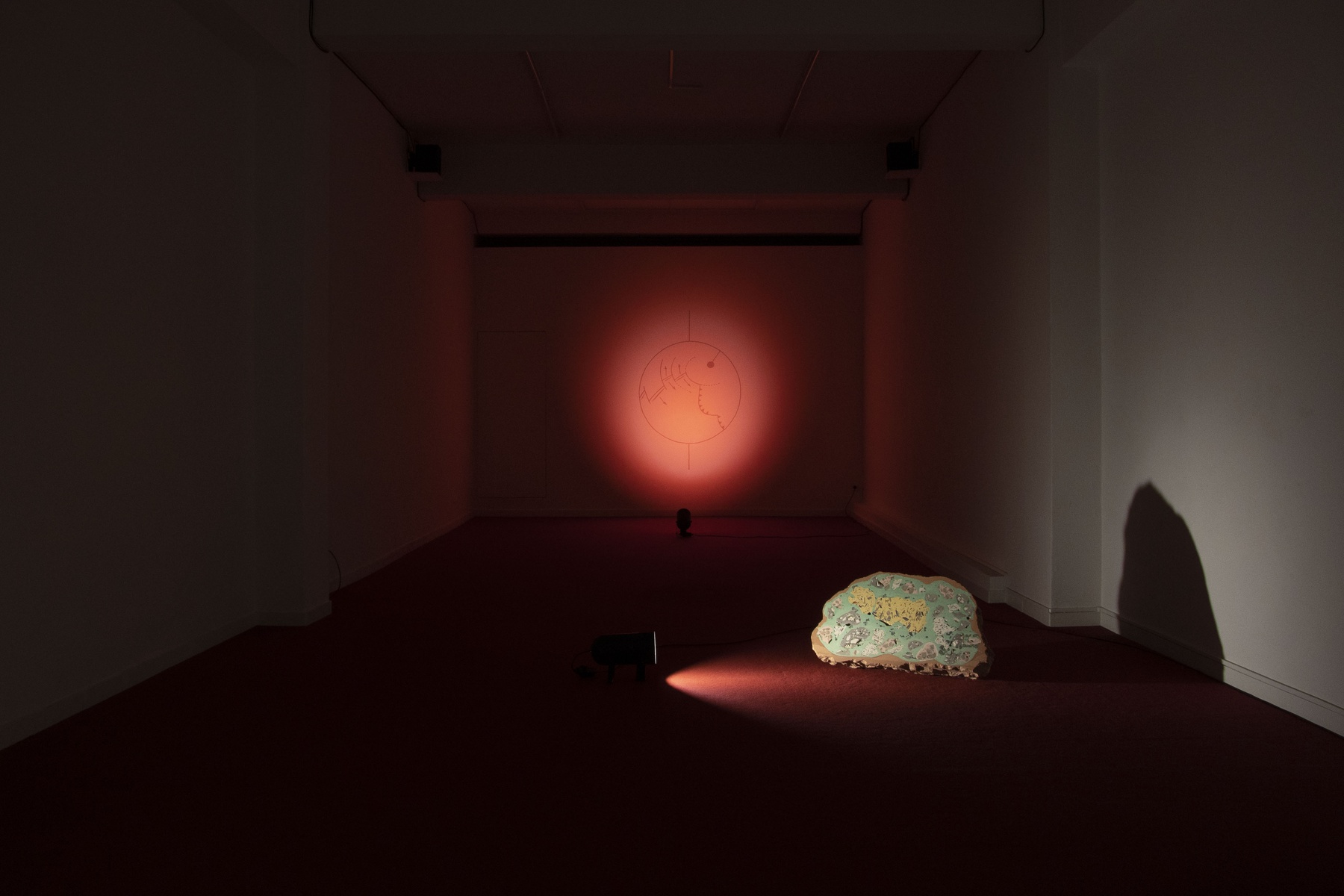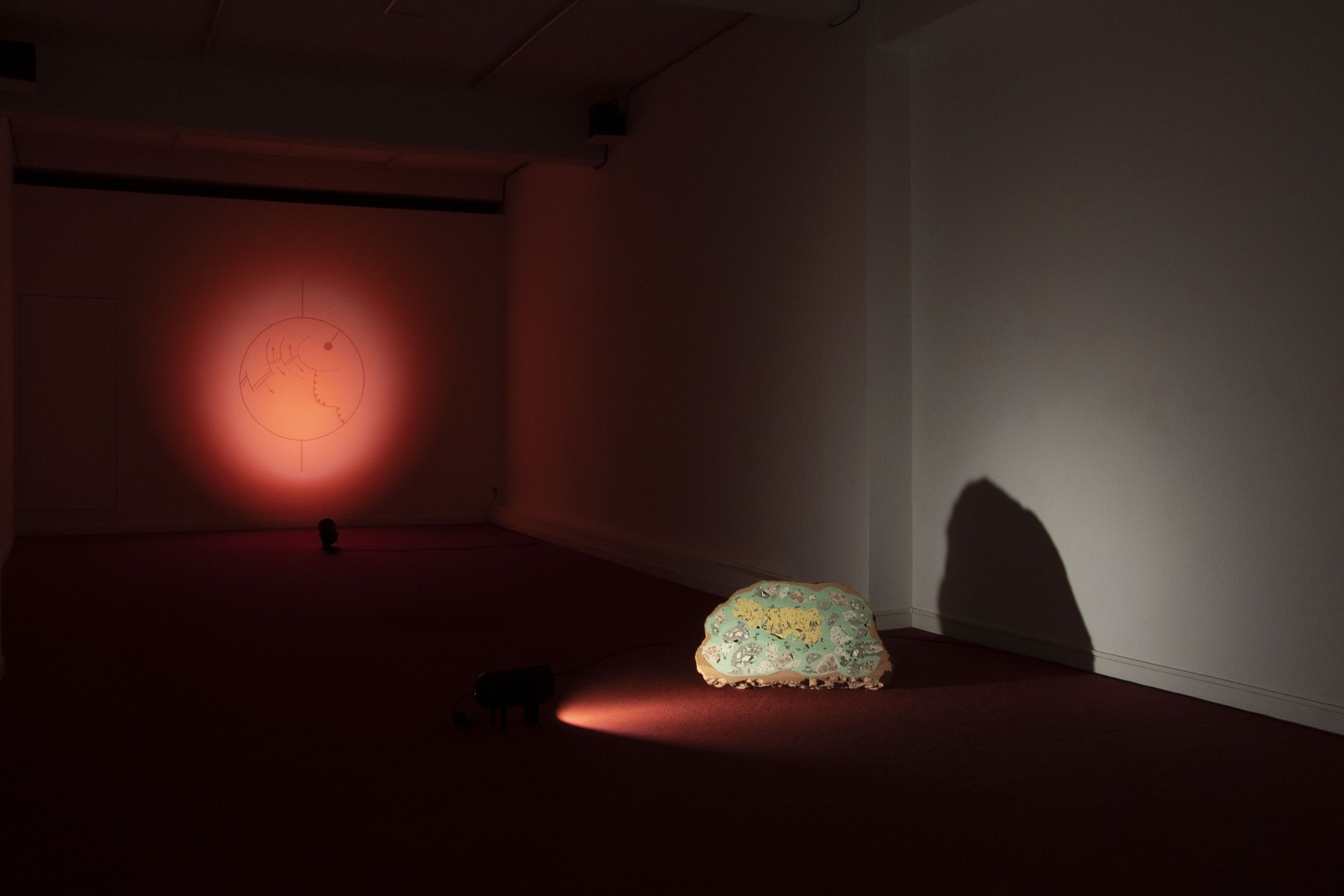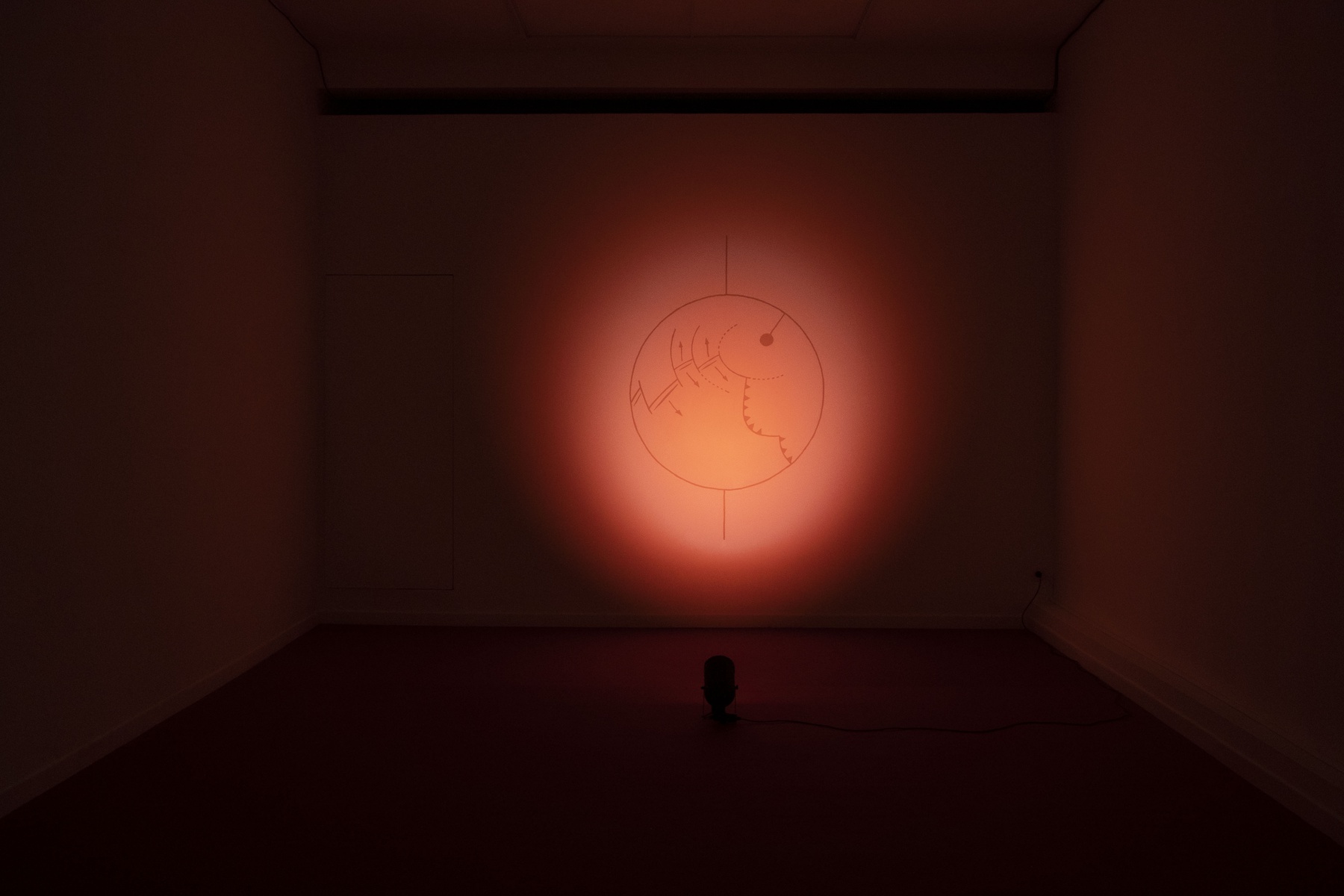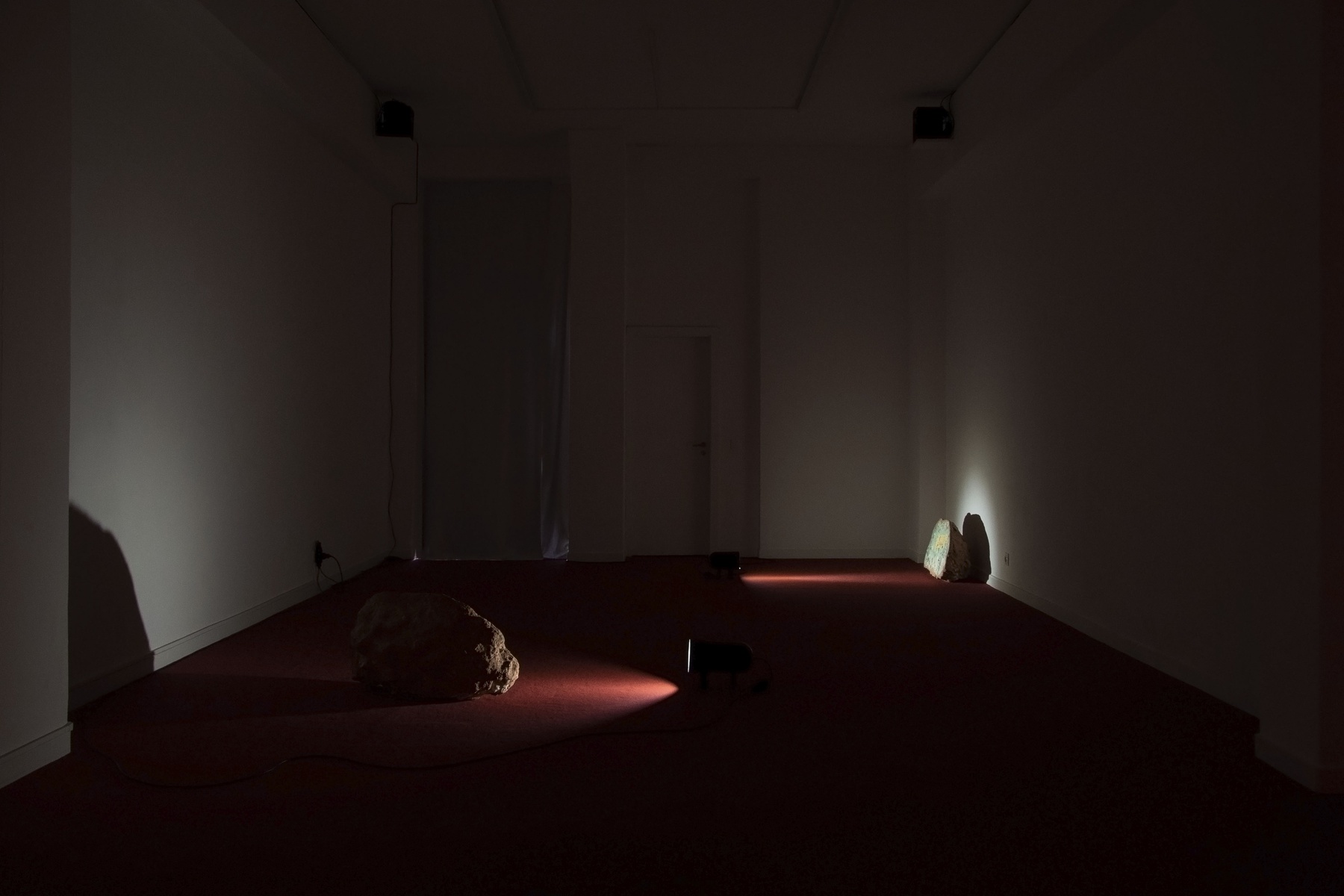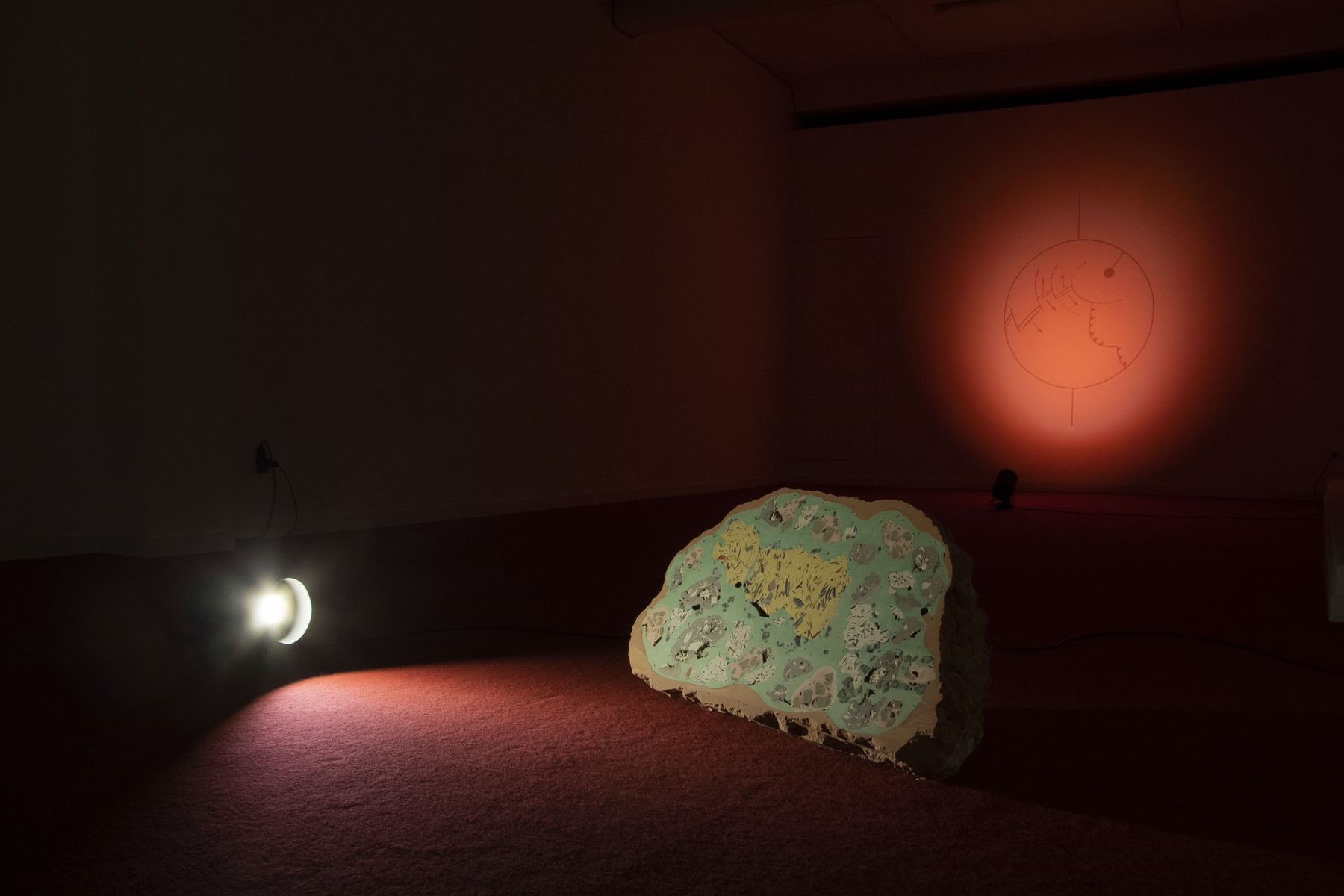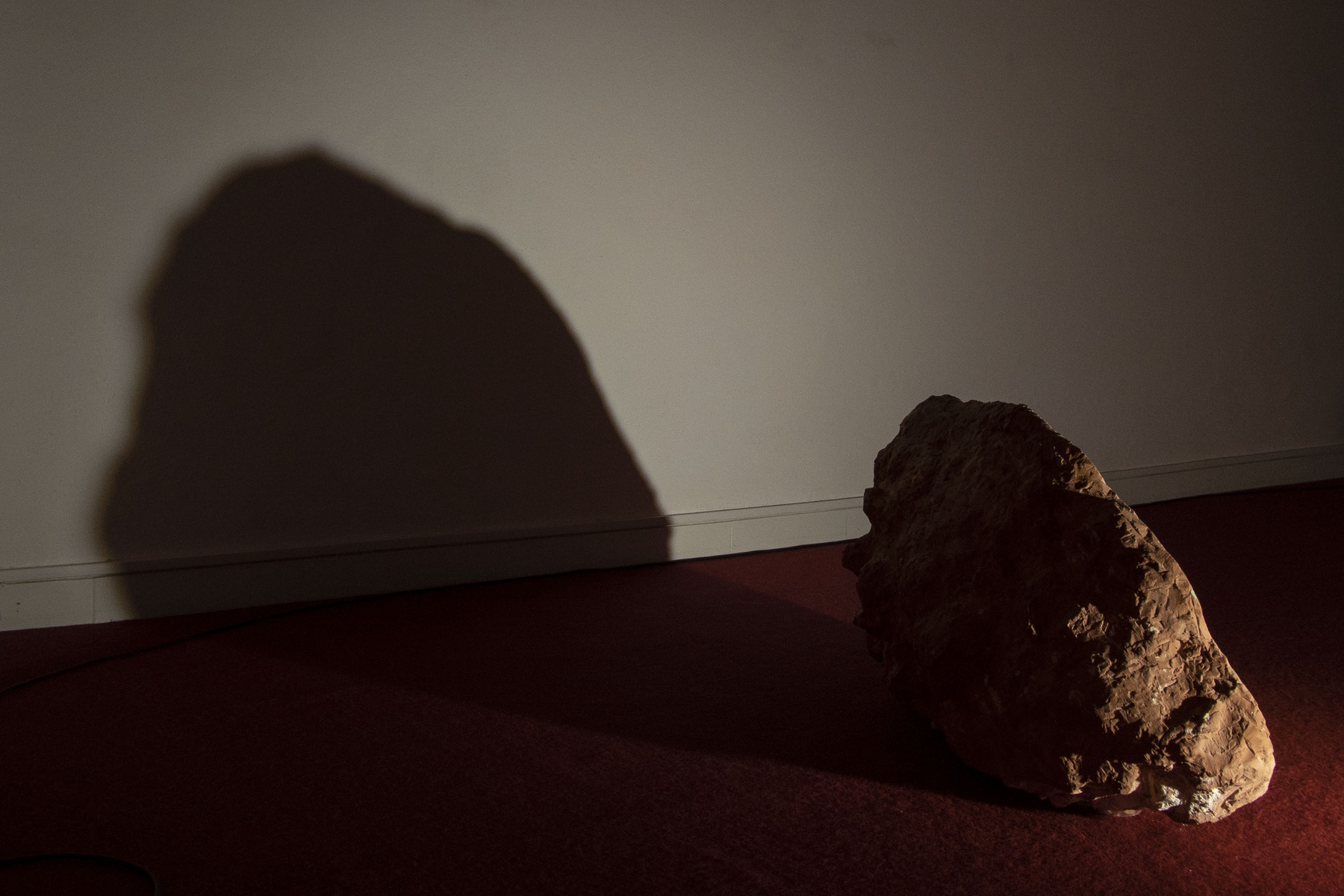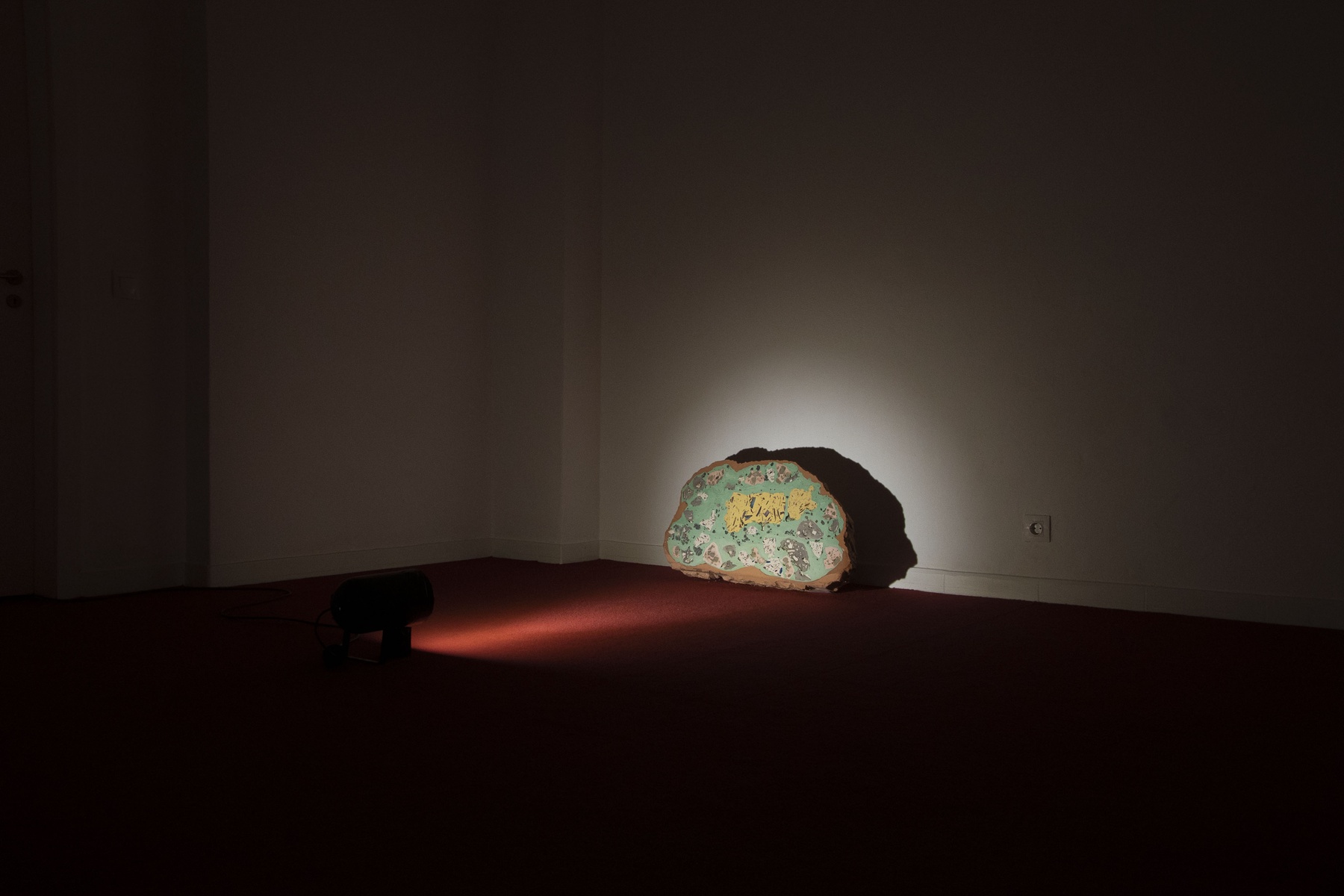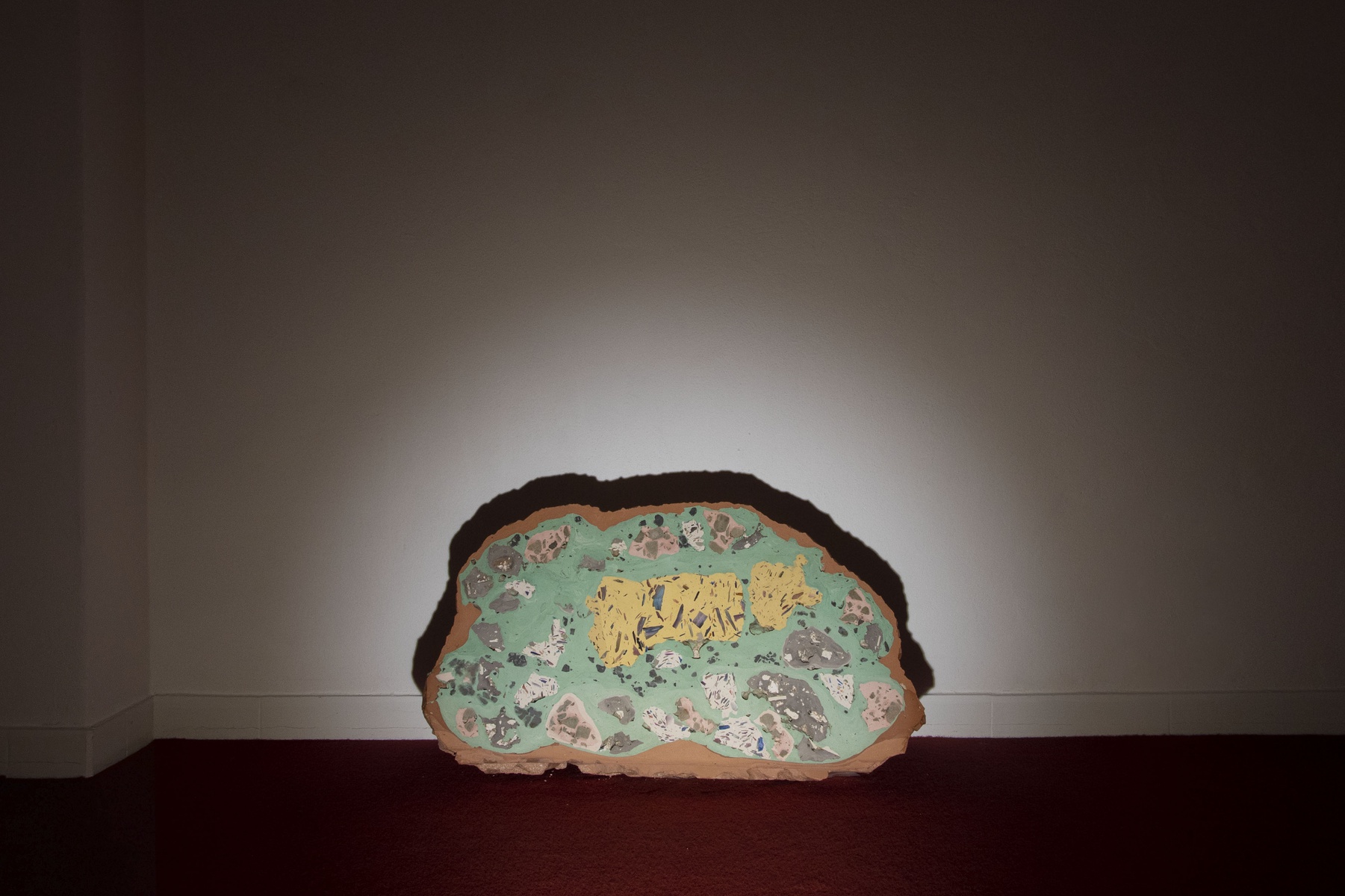 Sand used to be big rocks
Exhibition
8 Oct – 6 Nov 2021
The departing point for this second duo show of Angyvir Padilla and Yoel Pytowski is their common interest in migration and diaspora through the lens of geology. A tale on the journey of one rock, from its underground birth until its erosion and re-birth by sedimenting, structures the show.
In their solo practices, Padilla and Pytowski have shown a particular interest in immersive installations. For Padilla, those can be objects about very mundane structures, ready to be activated by the artist or to submerge the viewer in a holistic environment. Pytowski has been particularly interested in intervening in the architecture of exhibition spaces - reconfiguring, rebuilding, and re-imagining them.
Angyvir's work departs from a continuous questioning of memory and the passage of time, manifested through a broad of mixed-media objects and immersive installations revolving around notions of belonging and global displacement. She is interested in exploring the gaps between identity, memory, and materials, and how all these can refer to different ways of interacting with intimate places or states of mind. The way Padilla presents and treats objects and materials concerning the space grants many inroads and possibilities for emotional connections to the viewer which often allows her to rely on what materials and objects say.
Notions of 'home' as an intimate or remote place and the rapport between humans and nature are central topics to her work. As mentioned above, Angyvir deals with subjects regarding the diaspora, and how the scattering of identities and the distress of 'homesickness' not only concern immigrants or expatriates but can also affect other individuals, due to a 'globalized' way of living which could result in a collective feeling of 'not belonging'. This could be applied as well to our relationship with nature - leading it to a sort of remote and lost 'home'.
These are central topics to the practice of Pytowski too. Yoel has grown up in more than five different countries and feeling no nationalistic link to any of them, his relationship to identity and place is marked by displacements, mobile and blur landmarks, as well as cultural and social contrasts. In his childhood and adolescence, he and his family inhabited houses that were under construction, developing a fascination with changing structures and spaces. The artist attempts to address these paradigms by exploring the domains of architecture, writing, and drawing.
His in-situ installations challenge the designation of place as a central narrative element, evoking events of construction, destruction, and reconstruction from the past or the future. This interaction forms an ambiguous event where it's difficult to discern the artist's work. What are we looking at? Where are we? What would be here before, and since when?…
This rock that Padilla and Pytowski are now bringing to Sismógrafo is -both metaphorical and physically- a resume of their concerns on the materials and themes surrounding their artistic practices. It is a way of framing the multiple possibilities within a material. Like in their own experiences, here things were transformed and re-transformed to the shape they now have. They are assumed as an ongoing process where there is no end, where surplus can be transformed into something new, raising in us the anxiety of what it will become after.
Angyvir Padilla (Caracas, 1987) studied Visual communication at Prodiseño (2004) in Caracas, Sculpture at ENSAV La Cambre (2015) and Fine arts at LUCA School of Arts (2018) in Brussels. Recently, Angyvir has participated in several exhibitions between Belgium, the Netherlands, France, Venezuela, and Greece. In 2020, she was selected as the 3rd laureate of the Artcontest prize in Brussels (BE), and from June until October 2021 she is exhibiting at the S.M.A.K museum in Ghent (BE) as one the finalist of the Friends of S.M.A.K prize. In October 2021, she will be having a solo exhibition at the CENTRALE Vitrine in Brussels (BE) and in December 2021, she will present a solo exhibition at the FRAC Grand Large in Dunkerque (FR) as part of the biennial Watch This Space, a project developed in partnership with the Château Coquelle and the FRAC Grand Large, organized by 50º Nord.

Yoel Pytowski (Rehovot, Israel, 1986) lives and works in Belgium. He studied at ENSAV La Cambre (2012) and Luca School of Arts (2018) in Brussels. Recently, Yoel has participated in several exhibitions between Belgium, The Netherlands, France, and Greece. In 2018, he was selected as the 1st laureate of the Artcontest prize in Brussels (BE), and until November 2021 he will be exhibiting at Magma, the Triennial of Ottignies-Louvain-La-Neive (BE). Recently he had a solo show Façades at Botanique Gallery in Le Centre culturel de la Fédération Wallonie-Bruxelles (BE, 2020), and One-Way Street a solo show at Espace Moss (BE, 2019). This October, he will be participating in a group show at Everyday Gallery (BE) and, in 2022, he will participate in the French residency Moly Sabata (FR) along with Angyvir Padilla.
Exhibition
8 Oct – 6 Nov 2021