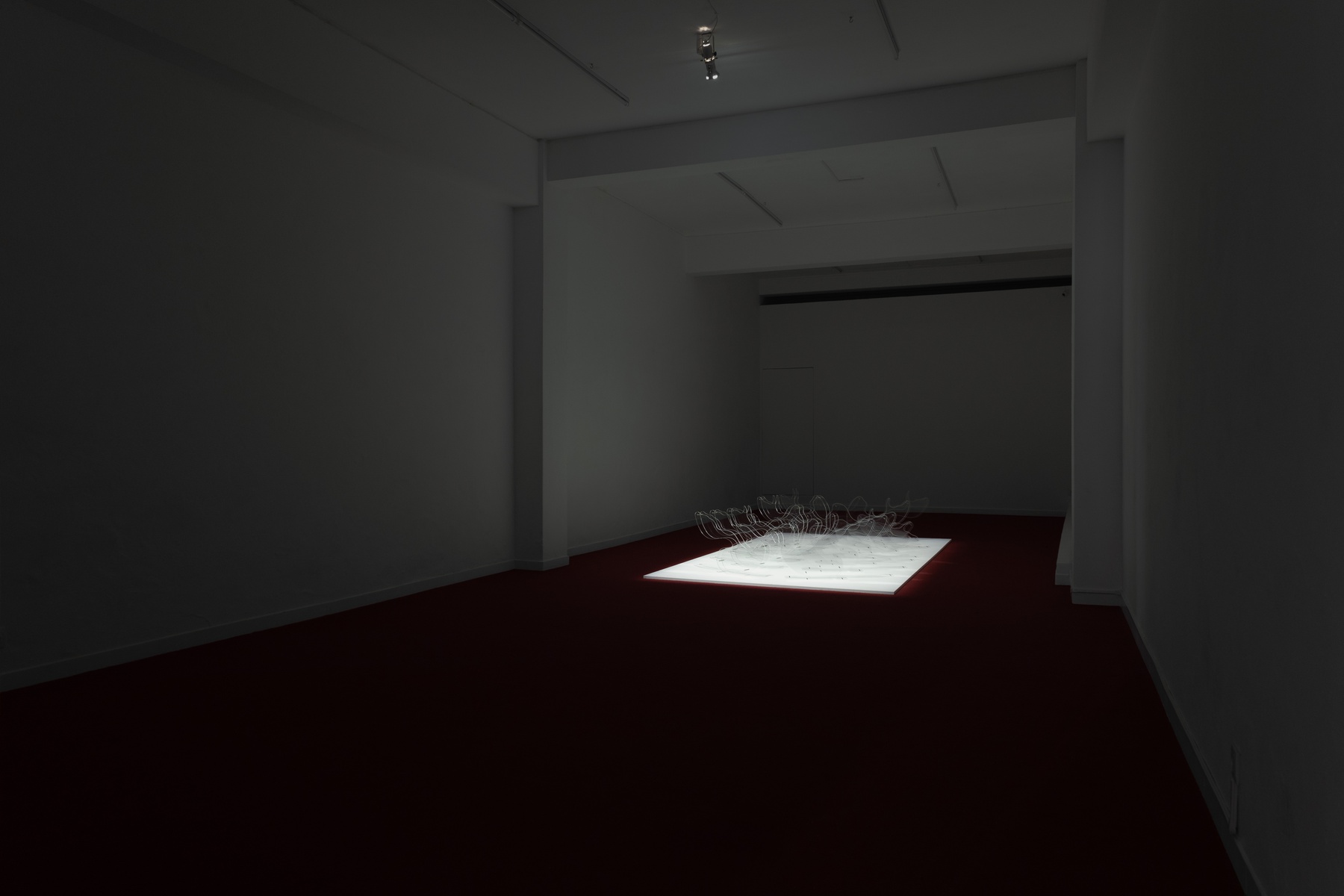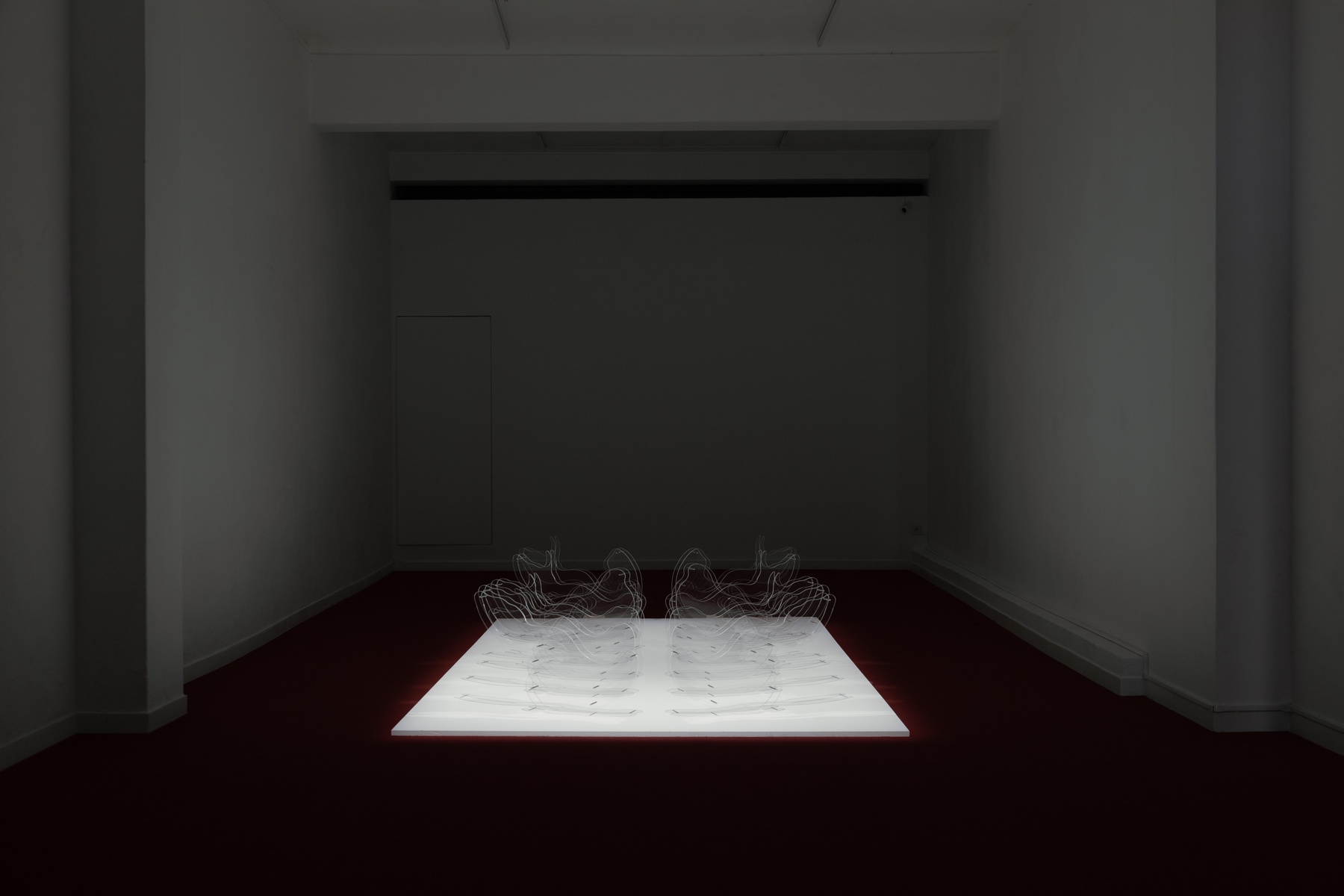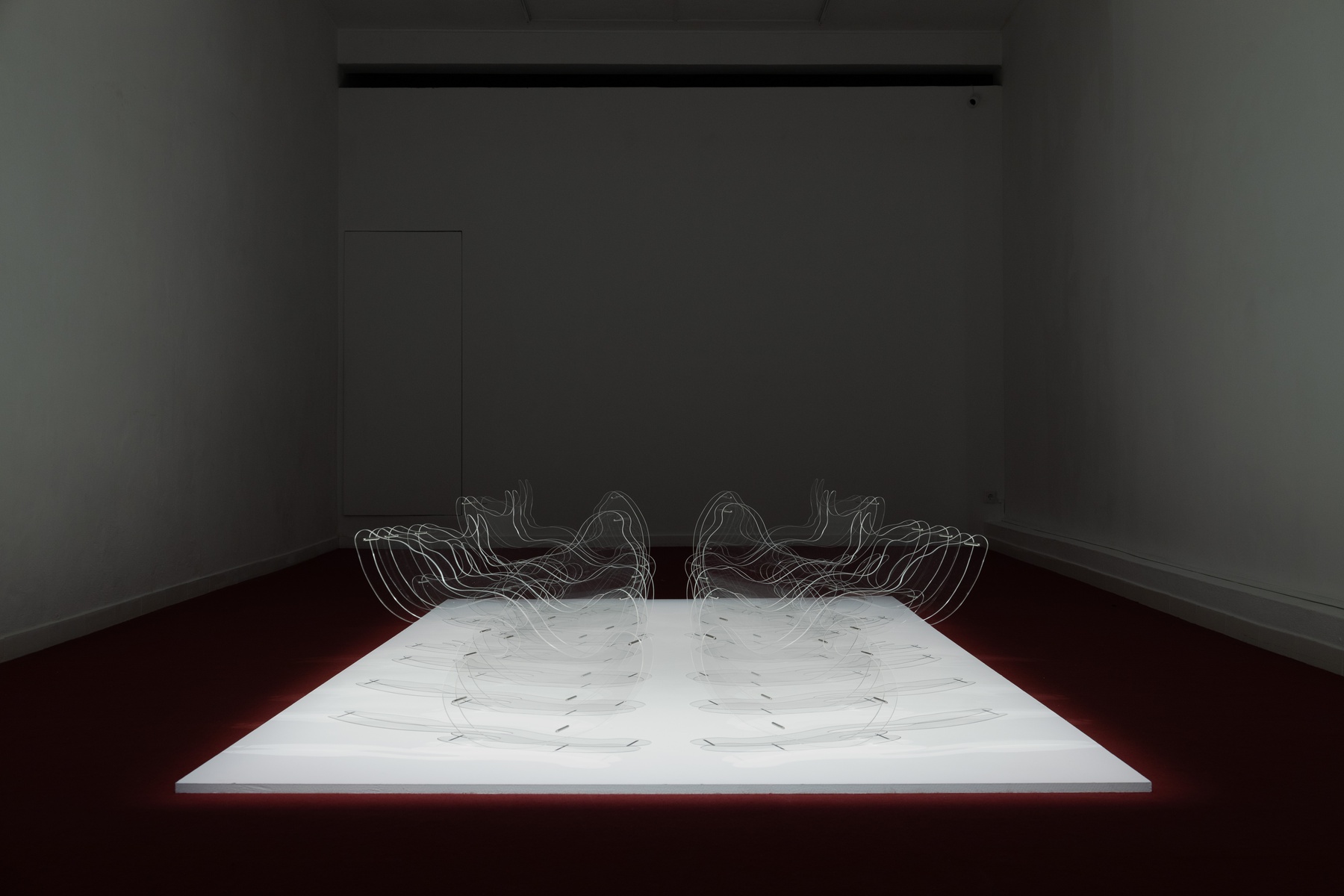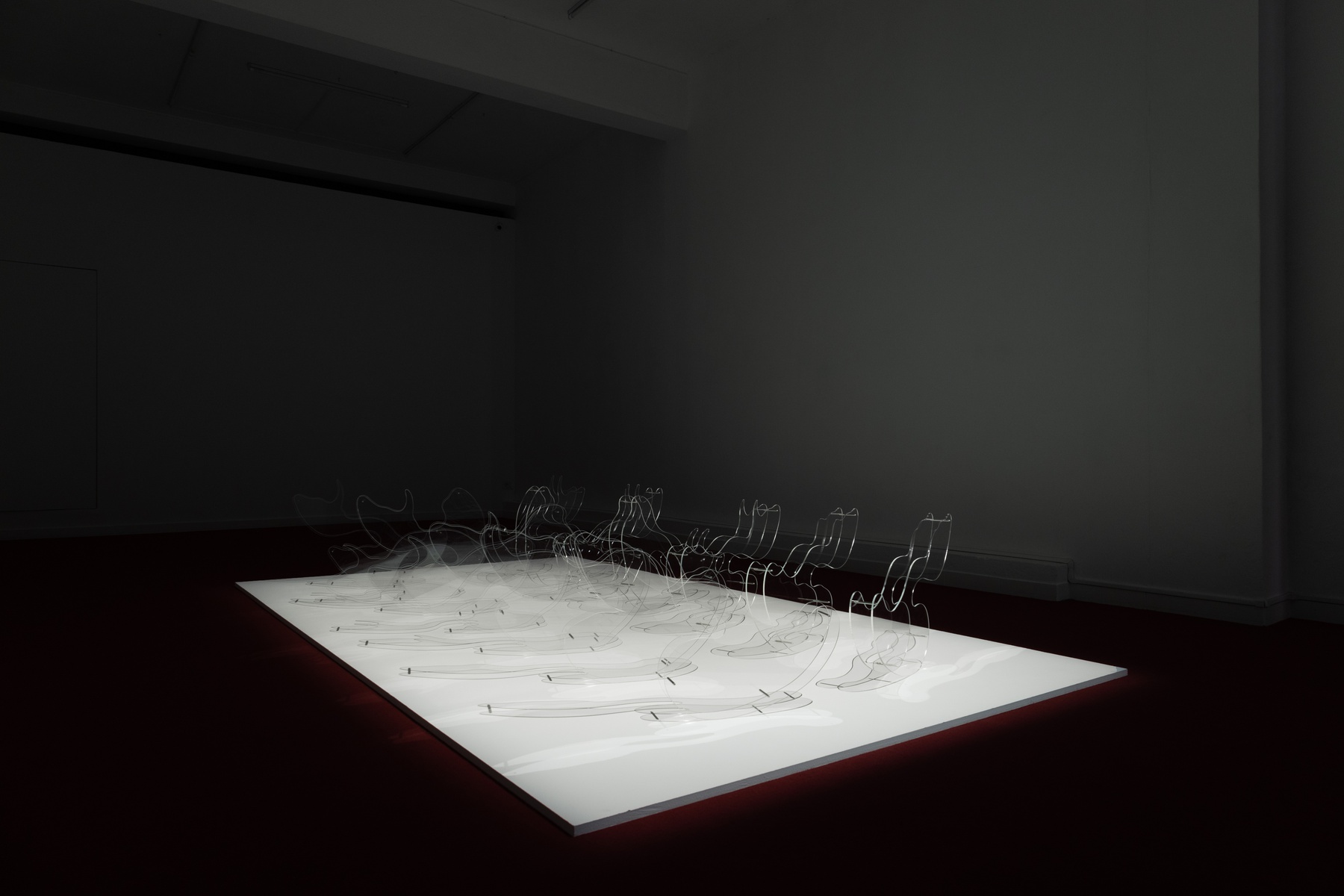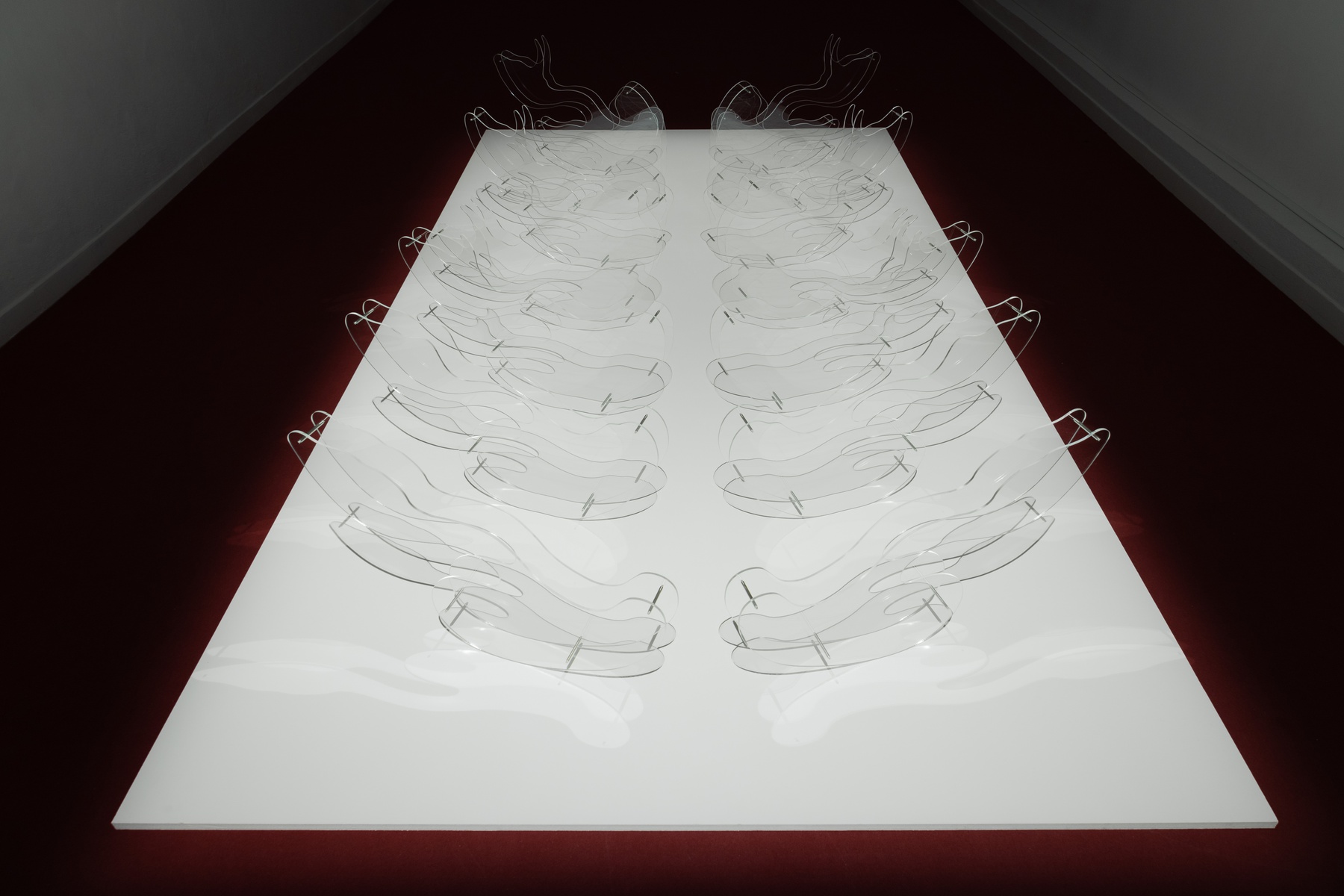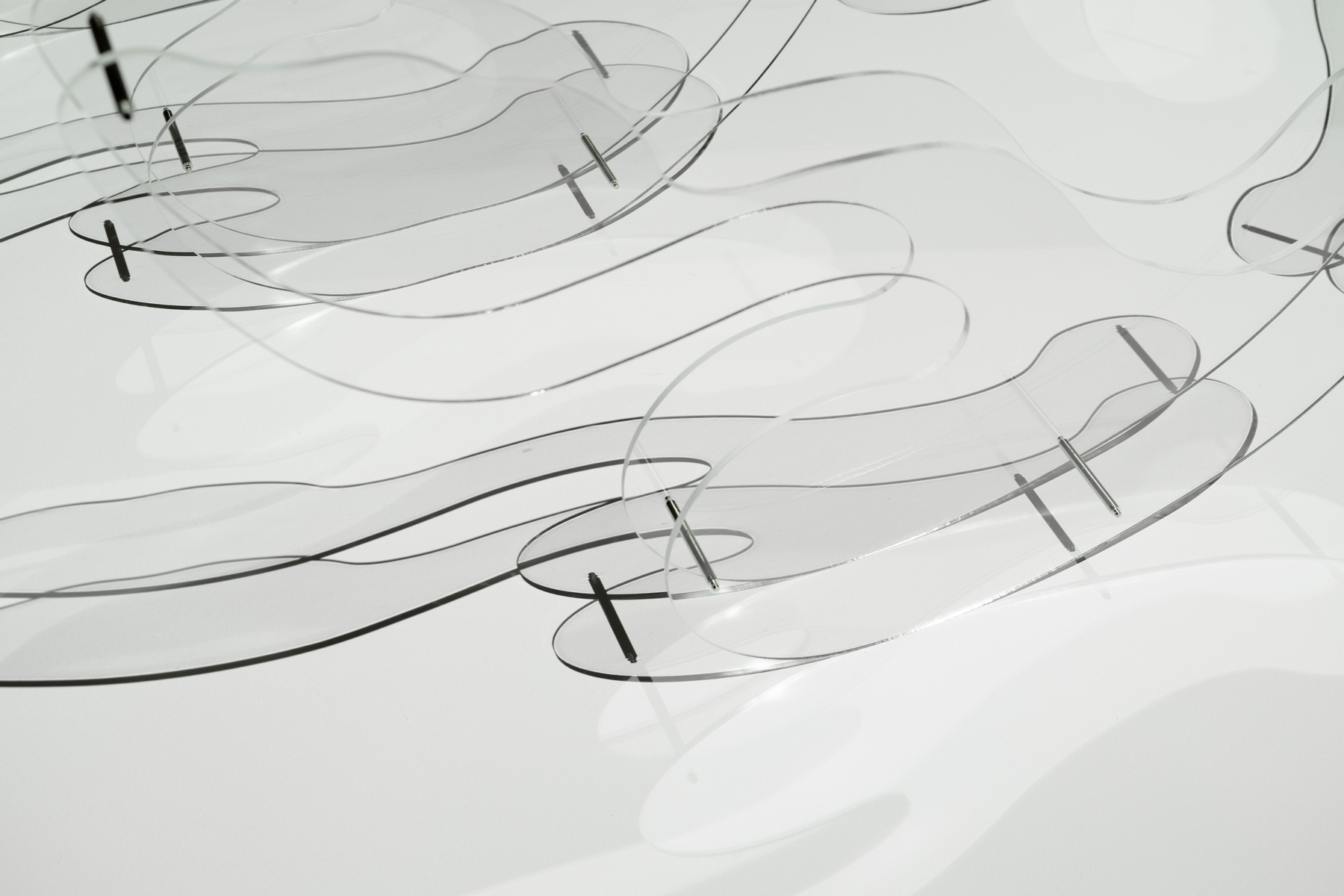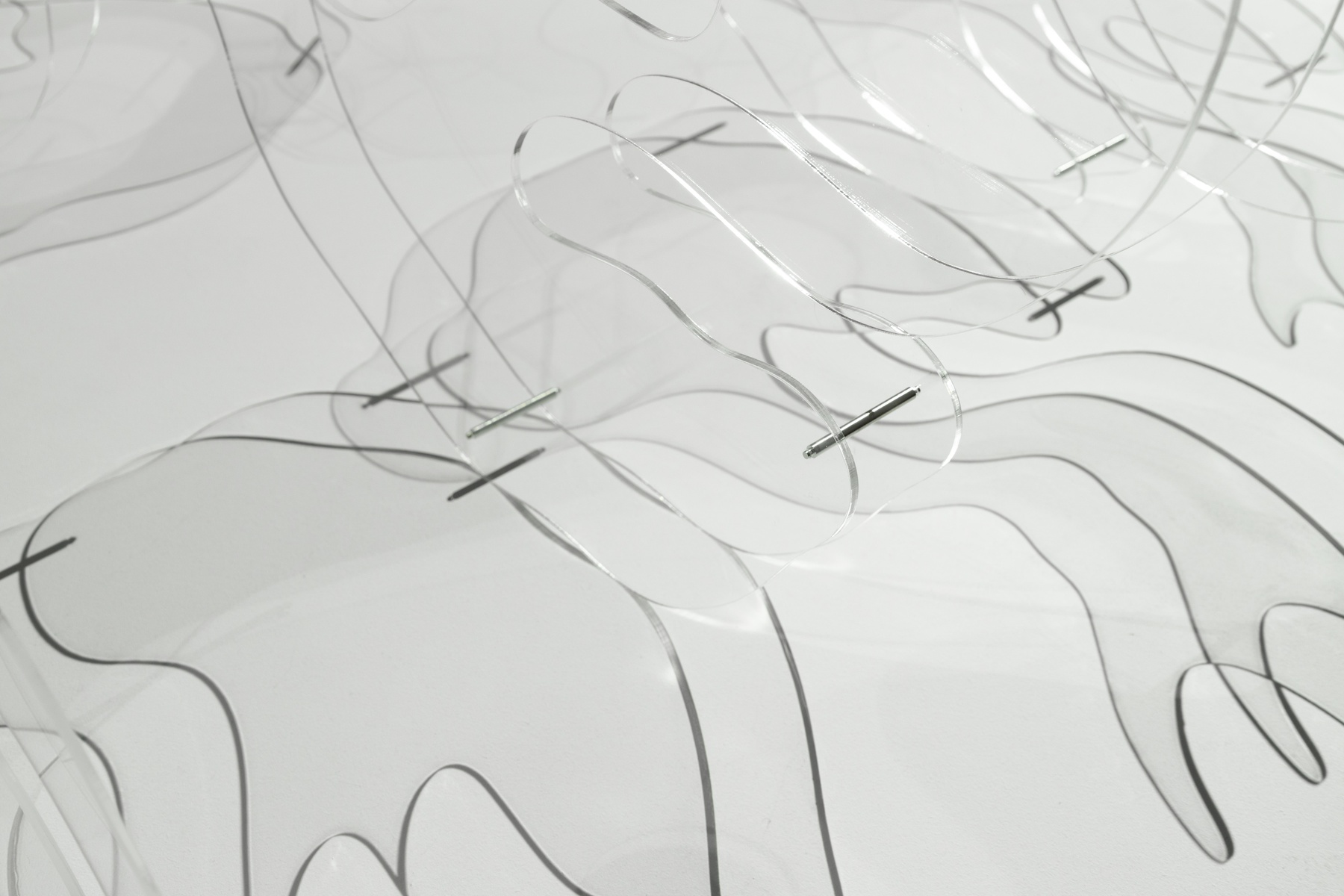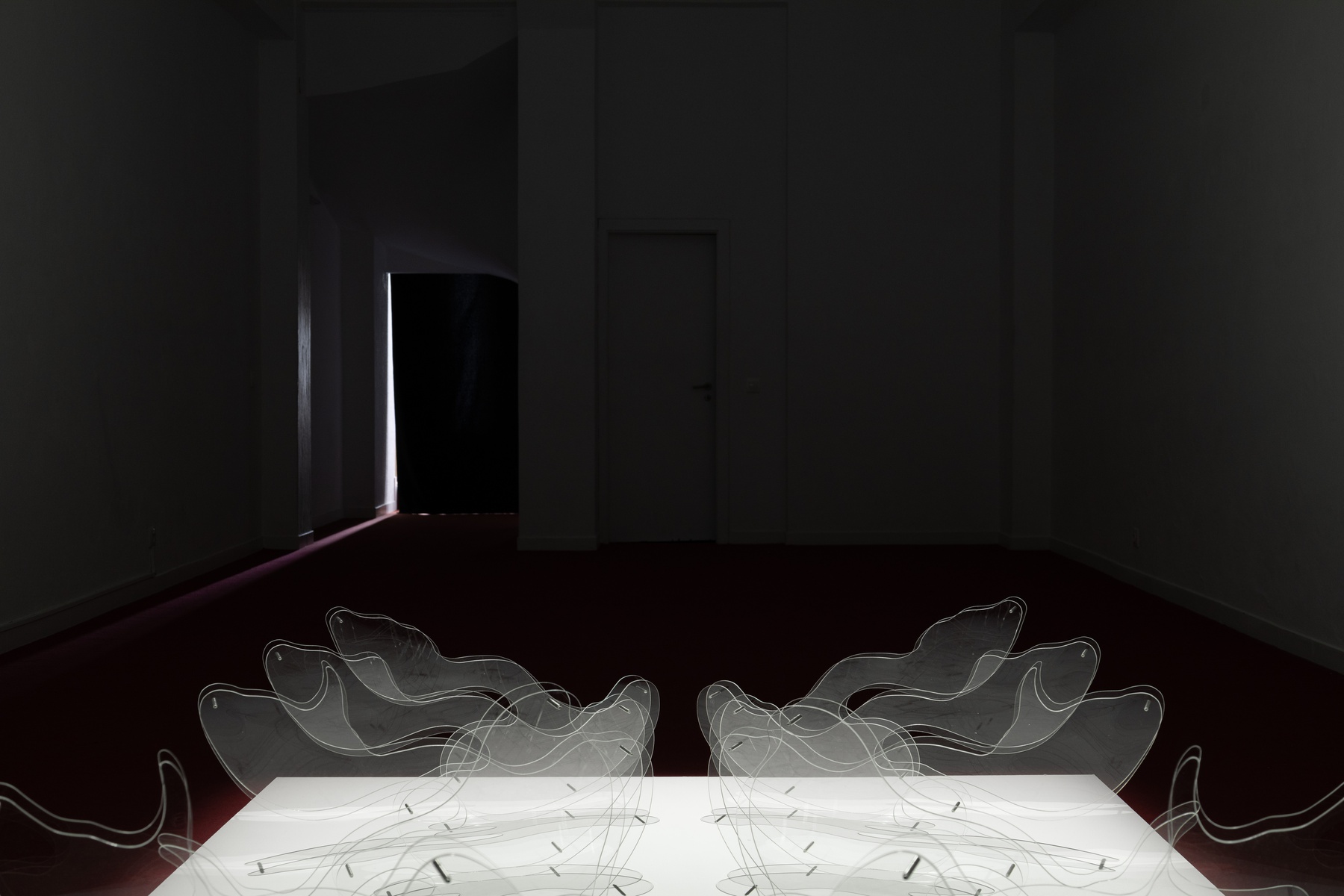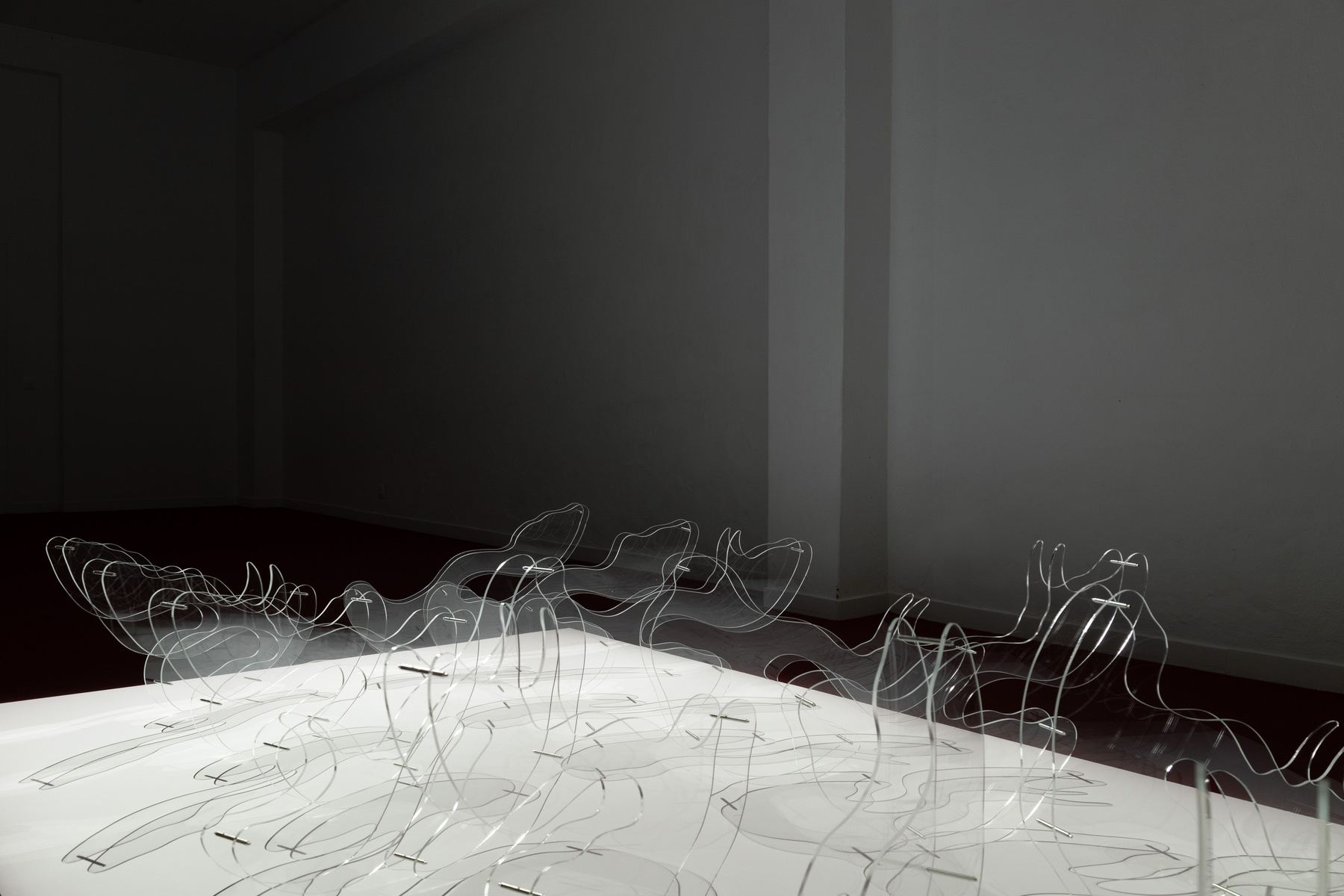 Exhibition
25 Mar – 29 Apr 2023
Phantom sensation can result from errors occurring in the remapping process in the cortex, following the loss of a body part. In this reorganization of the body image, it can occur, for example, the invasion of the representational territory of the face over the territory of the hand, leading one to believe that it is the absent part that is felt.
The change we experience in our bodies — even without the loss of any limbs or organs — seems, however, to be quite different.It is not a matter of feeling a part that is not there, but of not feeling a whole that actually is. We find ourselves being consumed by a numbness, driven slowly from an anesthetic state to the loss of sense of the physical limits of the body or the erosion of the distinction between its own and other matters. This phantom sensation is no longer localized but takes on a generalized effect.
While we speak of sentient materials, of matters and objects with their own agency, the biological body we carry loses materiality itself. It ceases to perceive itself in its material existence and to establish relations of substance with others. Much as it virtualizes its relations and communications, it virtualizes its limbs, its organs, or at least its perception of them. Swallowed up by a capitalist system that dictates and sets parameters for all aspects of its existence — from what it consumes to its desires and most intimate aspects — this dormant body undergoes a growing abstraction of its forms, functions, or expressions. Alienated from its corporeality, it perceives itself in a distorted way, disfigured.
In Phantom Sensation, Vera Mota presents a set of sculptures that lead us to an imaginary of the organic, of something biological, reminiscences or residues of botany or zoology, microscopic observation of cells or geological formations that reveal themselves in the landscape. Organized symmetrically along an axis, they take on the character of different evolutionary or germinative stages, in which each element crystallizes what appears to be only one moment of an ongoing transformation.
These objects appear here in the aseptic, cold, and transparent material of plexiglass and steel. Sterile, permanent, and stagnant, as a whole these mirrored forms architect a structure that resembles a vertebral column, some kind of bones that, deposited here, expect to be intercepted by the shadows of the bodies that visit them, wanting these shadows to mix and interfere with their crystalline transparencies.
Vera Mota (Porto, 1982) has a degree in Fine Arts - Sculpture (2000-2005) and a Master in Contemporary Art Practices (2006-2008), from the Faculty of Fine Arts, University of Porto. Her artistic practice reveals itself mainly through sculpture, drawing, and performance, enjoying the breadth and permeability offered by these disciplines. With regular public presentations since 2005, her work involves a strong material component, in a process in which her body establishes itself as an indispensable agent. Performance is thus a means of production, composition, or even staging, promoting, and equating the involvement of the body as a generative methodology and axis for conceptual formulations. Recently, still focusing on the politics of the body, her work presents a sculptural animism that claims other perspectives for the body, other bodies and materiality, trying to perform processes of transfiguration, declassification of functions and transference between organic and inorganic, geological and biological bodies, as shown in her most recent solo exhibition "SEM CORPO/ DISEMBODIED" (Serralves Museum of Contemporary Art, Porto). Regarding exhibitions and performance programs, her work has also been presented in Galeria Municipal do Porto; MACE - Museu de Arte Contemporânea de Elvas; Matadero (Madrid, Spain); Ireland's Biennial (Limerick, Ireland) and SESC (São Paulo, Brazil), among others.
Exhibition
25 Mar – 29 Apr 2023
Related