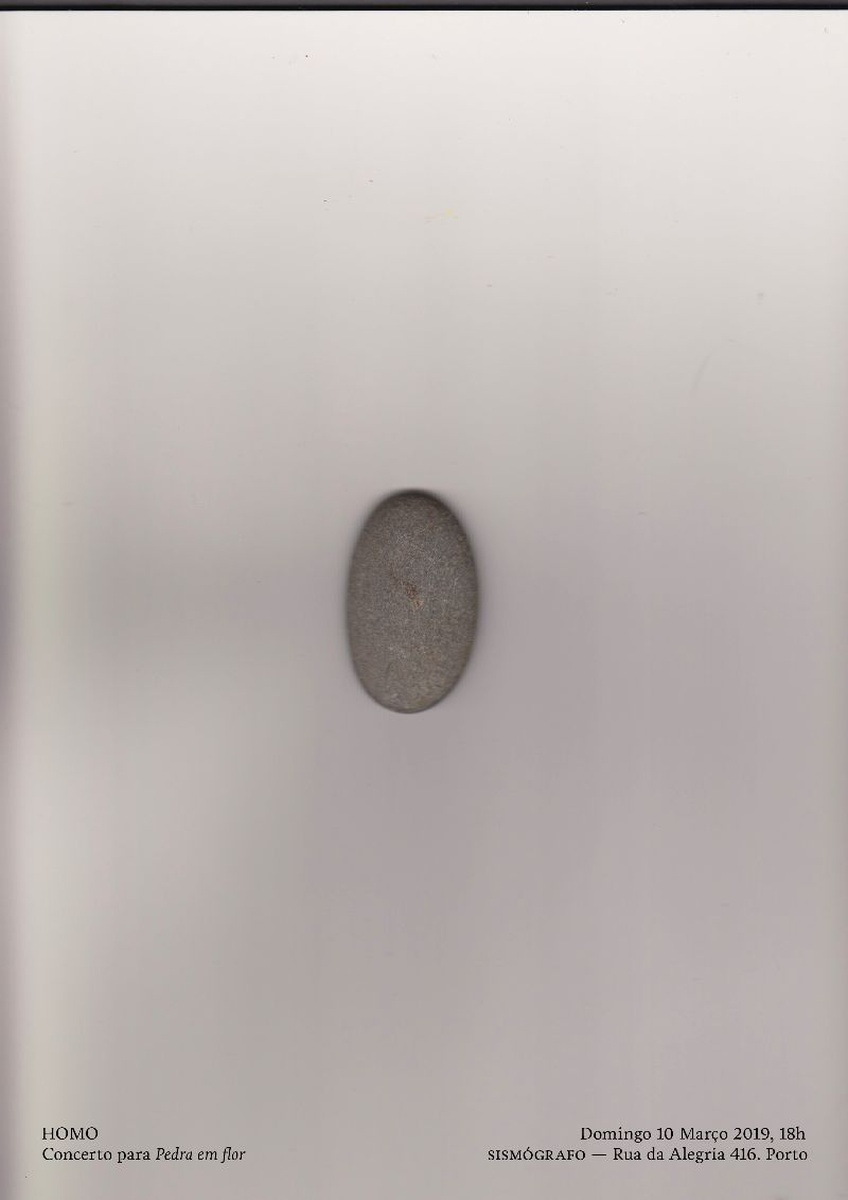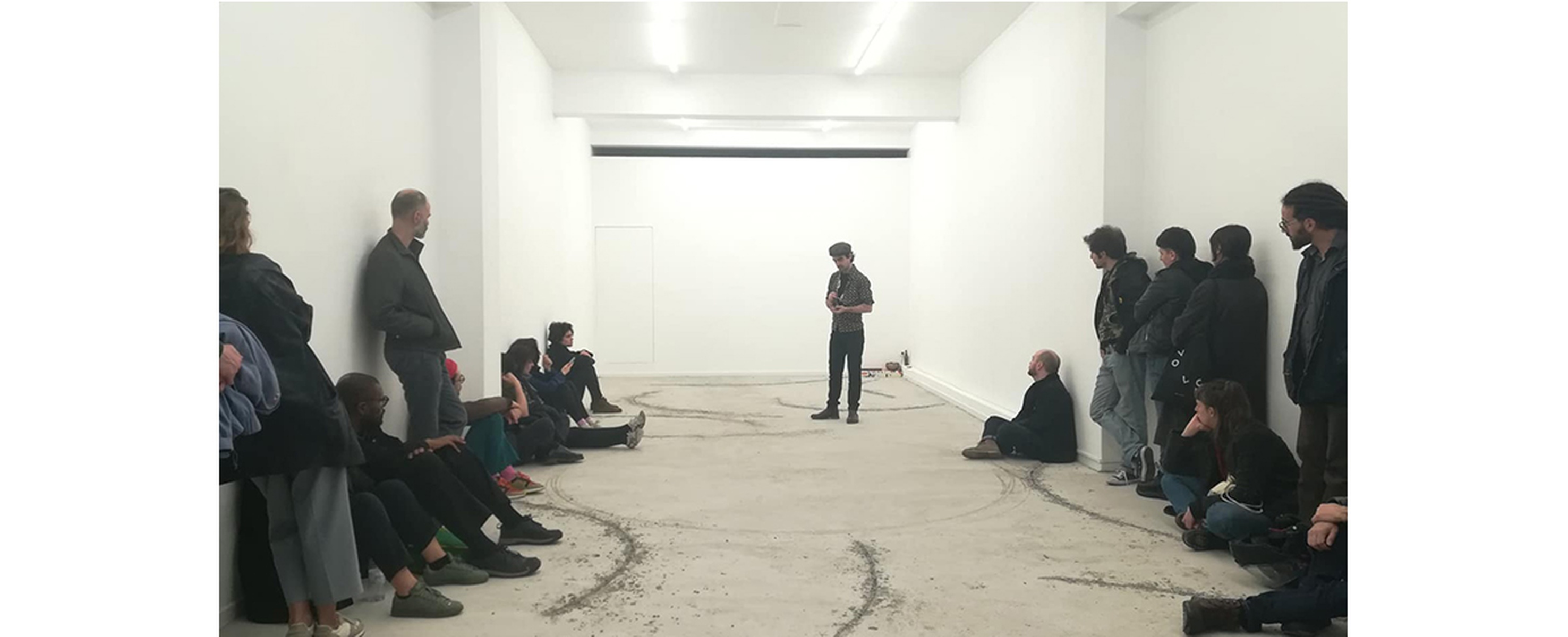 Concert for Pedra em flor
Music
Sun, 10 Mar 2019
18:00 – 19:00
Concerto

Free admission
HOMO is a project by Filipe Silva, musician that is also a member of other formations, such as HHY & The Macumbas and Group Mind. His solo work explores relations between sound, gesture and human perception of time and space.
This presemtation will be based on "Stone Flesh Stone Space", a piece for stones, hands and reverberating space.
Exhibition by Dayana Lucas "Pedra em flor", to visit until March 16 2019.
Music
Sun, 10 Mar 2019
18:00 – 19:00
Concerto

Free admission
Related